In a candid conversation with mid-day, the 23-year-old shares that she hates comparison with veteran Navratri performer Falguni Pathak, caller her an inspiration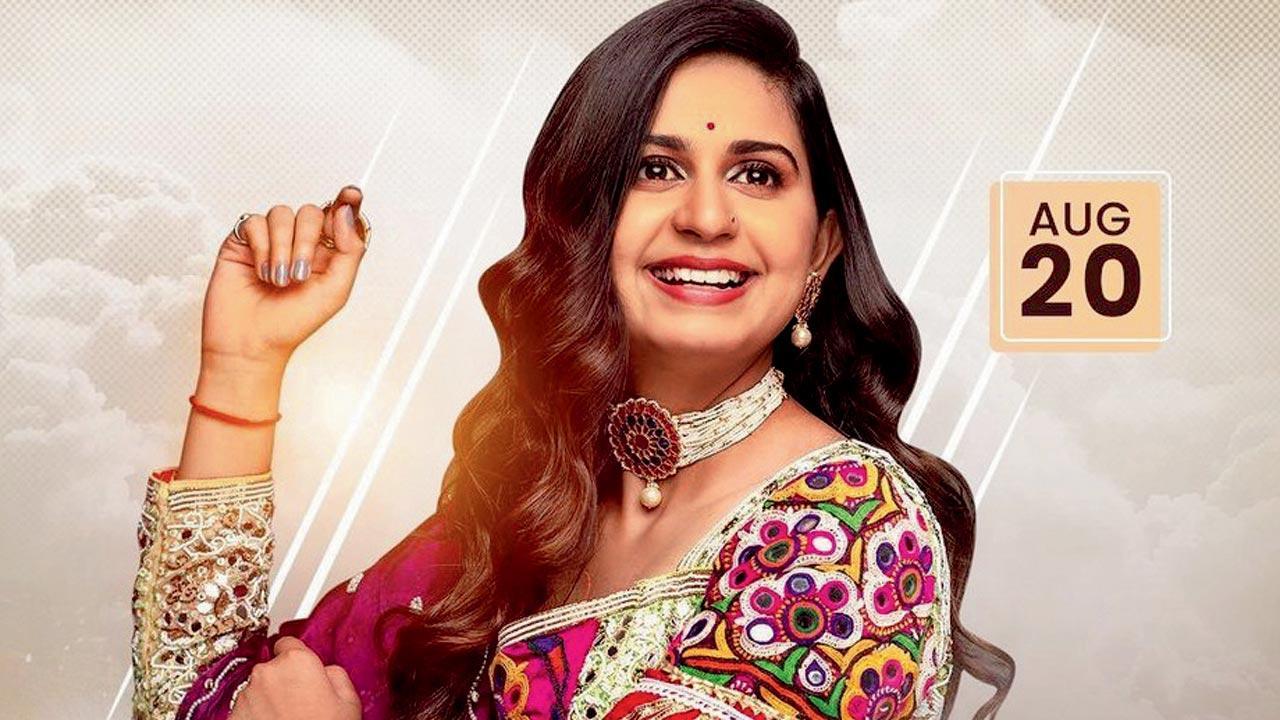 Kinjal Dave
Hailing from a village near the Patan border in Gujarat, popular folk singer Kinjal Dave has set the stage for an intense competition for the 'Dandiya Queen' title with her Navratri performances. In a candid conversation with mid-day, the 23-year-old shares that she hates comparison with veteran Navratri performer Falguni Pathak, caller her an inspiration. 
Dave has won the heart of Mumbai with her popular number 'Garbe Ramvane' and other foot-tapping songs performed for the ongoing Navratri festival in the city. Speaking exclusively to mid-day, Dave shared that in Mumbai, she feels like she is performing in her home state Gujarat, but hates the comparison with veteran Navratri performer Falguni Pathak, saying she is an inspiration to her.
What do you prefer, Mumbai or Gujarat? Where is your heart?
In my debut show in Mumbai, I received so much affection and overwhelming response that it felt like I was performing in my home state Gujarat. There's a famous line in Gujarat: Jya Jya Vase Ek Gujarati, Tya Tya Sadakal Gujarat (Wherever a Gujarati lives, there is Gujarat forever) It is from a poem by veteran Parsi poet Ardeshar Faramji Khabardar, who wrote under the pen name Adal.
Also Read: Travel back in time to Mumbai's first Ramleela peformance, Navratri celebration
As you have to perform, do you miss playing dandiya and garba?
It's a mixed feeling. While singing, I perform, too, so I do not miss dancing. But yes, I certainly miss celebrating with my childhood groups and dancing with them at society events.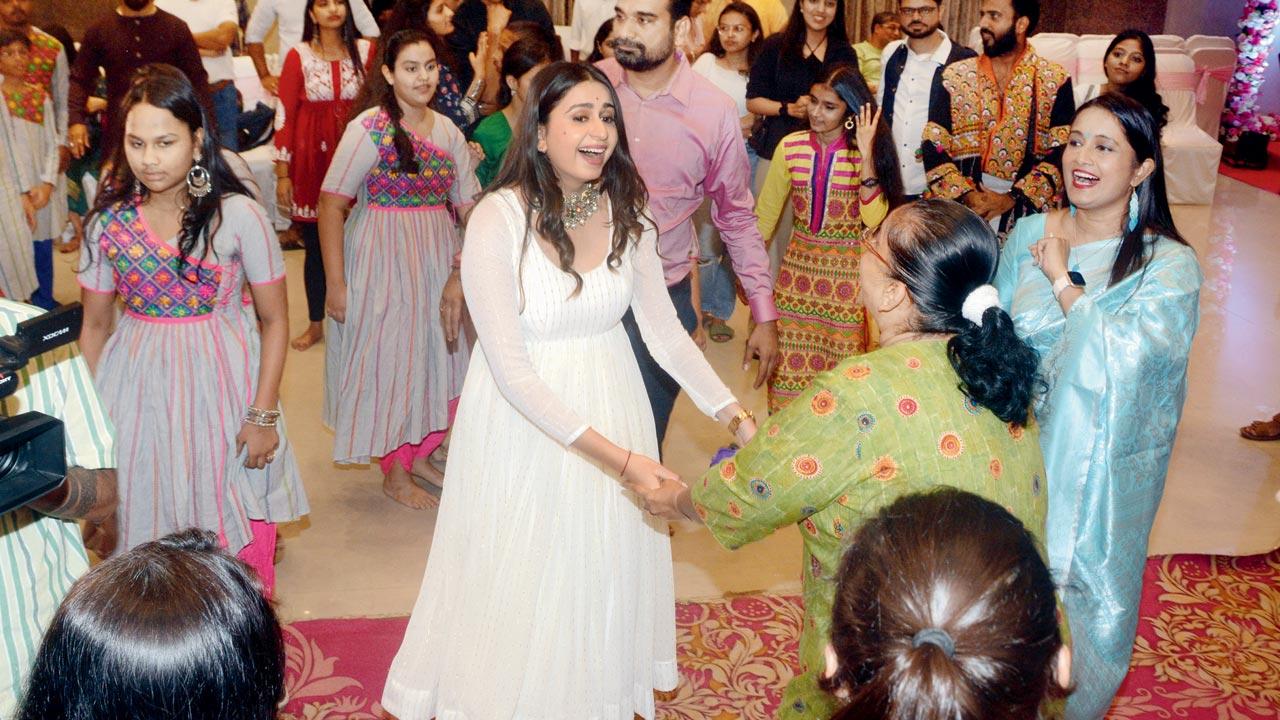 Kinjal Dave (in white) during a press conference in Kandivli. File pic/Satej Shinde
Do you think Navratri nowadays has become more of a fashion?
Change is inevitable in the universe. With change in generation and time, the style of playing garba and dandiya has changed, but not the tradition. Sanskriti (culture) is still maintained, and I am happy that people still follow and worship Ambe Maa.
Do you think the festival has been politicised to woo a particular community?
No. Merely two or three Garba events are organised by politicians, and that does not mean the festival has been politicised. And I do not see anything wrong in this [festival organised by politicians]. Rane sir [Sunil Rane, BJP MLA from Borivli] has organised an event to provide a platform for people standing with him to celebrate the festival. Also, artists have nothing to do with political leaders. We perform where our talent is compensated fairly and we are provided with a good platform to exhibit our talent; be it an event company or a political party.
Do you think the time allotted now is enough for the celebration?
The time limit is not going to be relaxed based on what I think. But yes, the permission for performance should be at least 
until midnight.
Who is your inspiration? 
My father [a Bhajan singer] is the reason I am in this profession. He is an inspiration to me. 
What is the biggest challenge for Navratri performers?
People from all age groups, from youngsters to senior citizens, participate in the celebration. The challenge is to balance, as senior citizens look for traditional songs while Gen Next wants a blend of folk and Bollywood numbers. So, we try to have at least 40 per cent traditional songs.
Falguni Pathak has been the Dandiya Queen for all these years. Do you think your debut has brought any change?
I hate such comparisons and do not like to talk about them. In fact, she [Falguni Pathak] has also inspired me.
Do you have any message for the Gen Next?
Though change is inevitable, it is our duty to keep the tradition and Sanskriti alive. We must enjoy Bollywood numbers, but also remember and appreciate our folk culture.