Railway officials said the delay was because a plan to build a foot overbridge earlier had been shelved; they will now construct a subway, expected to be ready in three months, that will be convenient for crossing rail tracks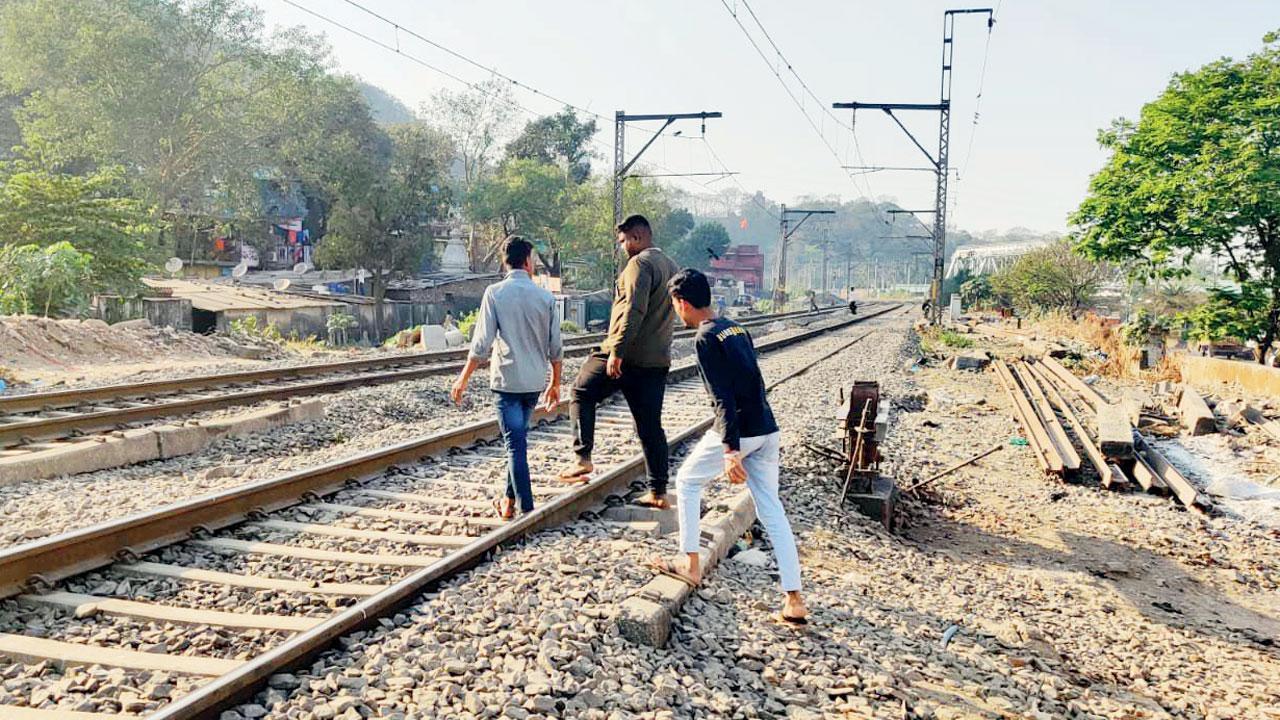 People crossing the tracks after coming through the broken wall at Retibunder
Mumbra Retibunder, which is considered to be the hotspot for intensive trespassing, leading to injuries and deaths, is finally getting an underpass. The Central Railway has processed a tender worth Rs 82 lakh to build a subway at the location with a completion period of three months.
After completion of the fifth and sixth lines, the speed of trains passing the Retibunder slum colony, located between Mumbra and Kalwa, have increased. The locals have alleged that the instances of deaths and injuries while crossing rail tracks have increased.
The politicians, including local Member of Parliament Dr Srikant Shinde and Maharashtra Housing Minister and local Member of Legislative Assembly Jitendra Awhad, have been pushing for connectivity across rail tracks since 2017 with surveys, protests and banners at the site. 
Why earlier plan was shelved
Railway officials told mid-day that the delay in the project was because a plan to build a foot overbridge earlier had been shelved due to a change of alignment of the new dedicated lines. 
Also, it would have been much higher (as much as 30 ft) than the regular ones. Hence, it has now been decided to construct a road underbridge which will be convenient for crossing rail tracks. 
Wall breach a concern
There is a wall breach on either side of the rail track. Even an informal share-auto stand leads to more and more people crossing the track, which is almost an entry point to the slum colony there. 
Siddhesh Desai, vice-president of the Mumbai Rail Pravasi Sangh, one of the oldest and biggest passenger associations, welcomed the decision and said, "Now that the work orders are in place, it should be seen that there is no engineering delay in the work."