While the school administration said that the system will not accept the fees until they clear the previous year's arrears, the parents, who did not wish to be identified for the story, said that they have fees pending for just one term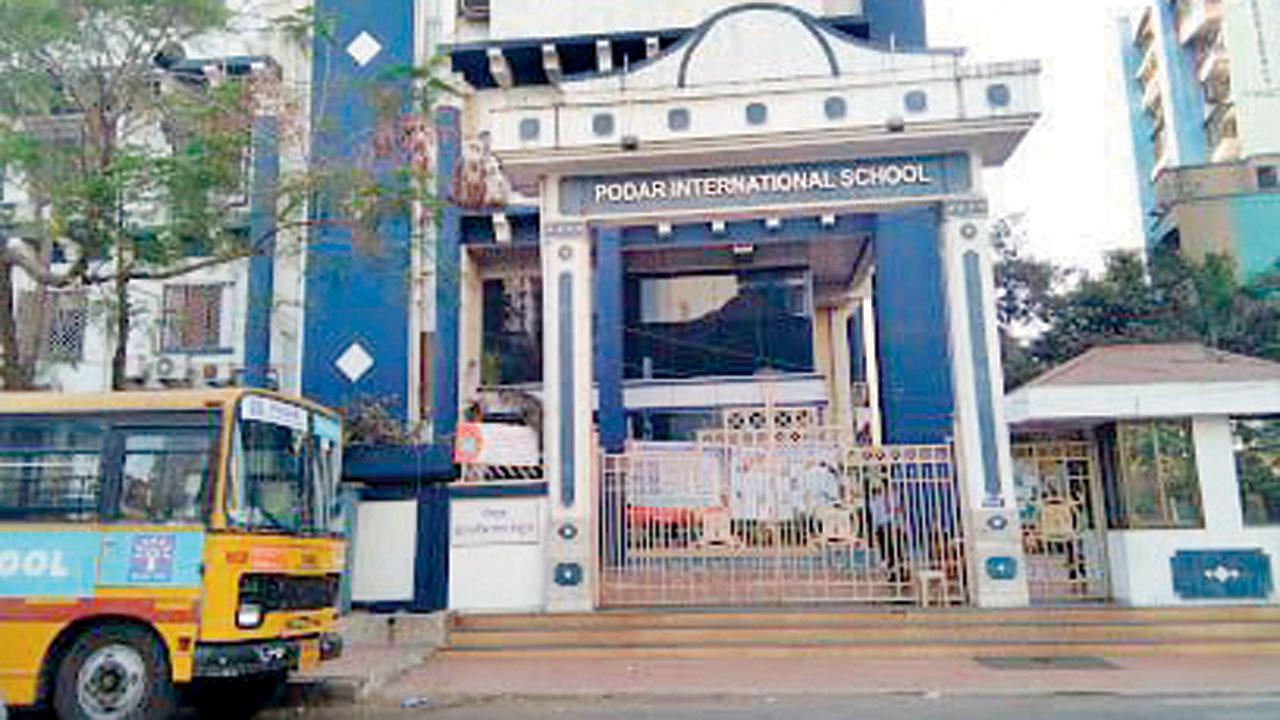 Parents alleged that Podar International School (ICSE), Nerul, hiked tuition fees by 26 per cent during the pandemic
The two-year-old disagreement between parents and the management of Podar International School (ICSE) Nerul over the hike in fees has now turned into a full-blown legal dispute. This time, two parents have sent legal notices to the school after the administration refused to allow them to pay the fees for the current academic year, deeming them as defaulters and levying a Rs 200 penalty every week.
While the school administration said that the system will not accept the fees until they clear the previous year's arrears, the parents, who did not wish to be identified for the story, said that they have fees pending for just one term. "Parents have been urging the management to comply with the August 12, 2021 GR of the state government directing schools across the state to extend a 15 per cent discount on school fees. We had not paid the third term fees as the said dispute hadn't been resolved," said one of the parents.
According to the parents, during the pandemic, the school administration merged the term fees and tuition fees for the academic year 2021-22. Due to this, the tuition fees went up by 26 per cent.
Also read: Mumbai: School bus operators to hike charges by 20 per cent
In March this year, parents of the school had protested in front of the school premises against the alleged hike in tuition fees. Parents also claimed that the school forced them to buy books and stationery from a particular shop. Following the protest, the school management had sent legal notices to at least 12 parents for protesting outside the school. 
This time around, the parents have issued legal notices. One of the notices by a parent read: "[During the pandemic] like numerous other parents I had to equip my daughter with a laptop, and a broadband and internet connection, make space for her to attend the online school from her house and provide her with access to air conditioning.  Thus, incurring additional expenses on our pocket (sic)." 
In an email response, Dr Bhushan Bonde, principal, said, "It is unfortunate that a small percentage of parents are refusing to pay fees for the last two years.  Lately,  they had also broken the school gate while trespassing... it has created an atmosphere of fear among lady teachers and children."
Speaking with mid-day, Aruna Yadav, education officer, Navi Mumbai Municipal Corporation (NMMC) said, "We intervened and tried all possible ways to resolve the matter. We had even called for a joint meeting with parents and management, but it didn't work out. We will speak to the management once again."