Commuters on the new lines of Mumbai Metro are happy with the state-of-the-art infrastructure and excellent time saving and smooth commute, but have called for fine-tuning operations of trains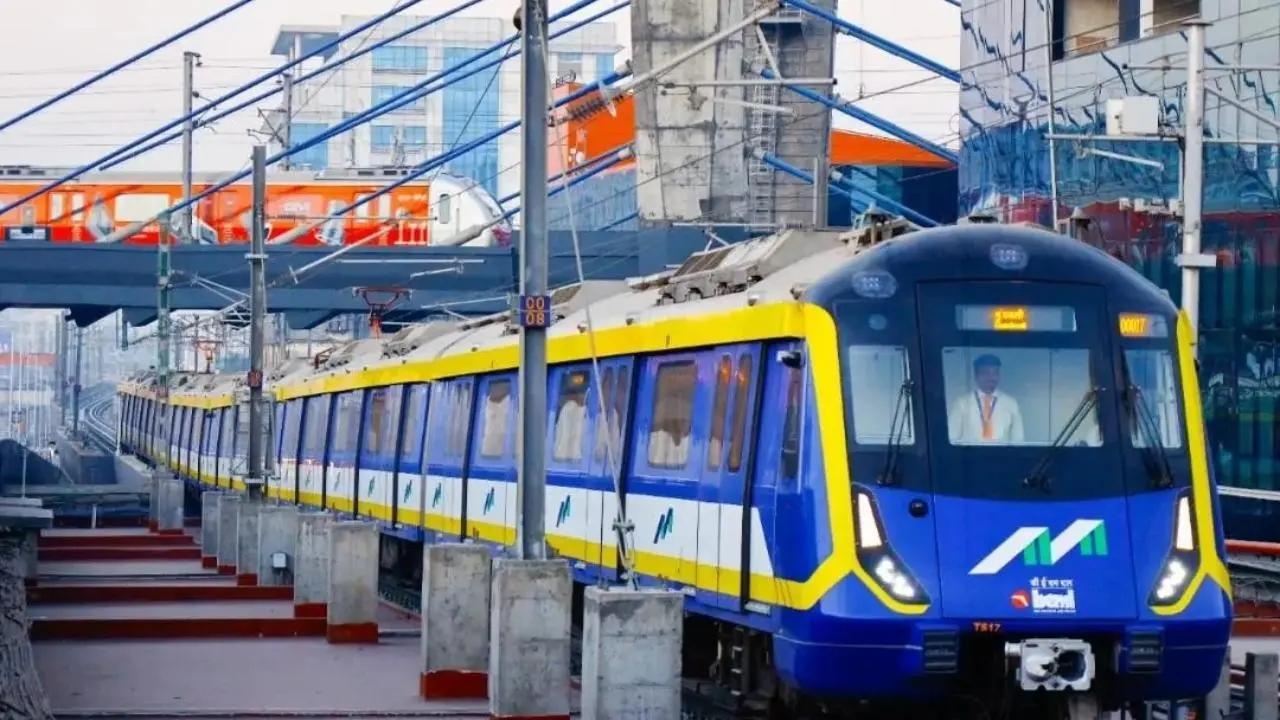 File Pic
Commuters on the new lines of Mumbai Metro are happy with the state-of-the-art infrastructure and excellent time saving and smooth commute, but have called for fine-tuning operations of trains and said that the train indicators and announcements were not syncing with services.
"Me and my wife had gone for a function and decided to take the metro to Dahisar and boarded the train. Though the train indicators and announcements stated that the train was headed for Gundavali, the train stopped at Dahanukarwadi station, and we were abruptly asked to get down there as the service had been terminated and was headed for the Charkop carshed," businessman Rajiv Singal said.
ADVERTISEMENT
Singal, a trustee of cloth merchants' forum Bharat Merchants' Chamber said, "it happened on Saturday. I had boarded the 9.40 pm metro from Andheri for Borivali. When we asked, the staff told us to board the following train. But again, all passengers of the following train too were asked to deboard and we got into the third train at 10.12 pm. My point is the staff should at least correct the train indicators and announcements so that passengers are not inconvenienced like this. If we would have seen Dahanukarwadi signage, we would not have got into the train at all. One cannot be so casual towards destination signage." 
Also Read: Mumbai Metro to be linked to housing societies: MMRDA
Stressing on the need to fine-tune operations, Singal said that they are very happy with the opening of the lines and given the response that the Metro trains are getting, the authorities should be more responsible and fine-tune their operations to make it a seamless and smooth operation.
"They should increase the running time to at least 11:30 pm or 12 midnight as many of the shops/restaurants are open till then. The current timing up to 9 pm is very limited and restrictive," another commuter Suresh Jakhotiya, said.
The Mumbai seamless card too works well, but BEST conductors need to be trained as they do not accept the card, leading to disconnection.
On taking up the matter with Maha Mumbai Metro Operations Corporation Limited, officials replied to Singal's tweet apologizing about the issue and said it is always ensured that announcements are made adequately and technical glitches leading to a discrepancy in indicators was corrected immediately, adding that the Mumbai Metro was also considering an extension of timings beyond 11pm to be decided based on traffic demand, blocks & rolling stock availability. Should housing societies be more cautious with their elevators and sewer lines?