On 74th Republic Day, read how despite the odds, these girls shone in their chosen fields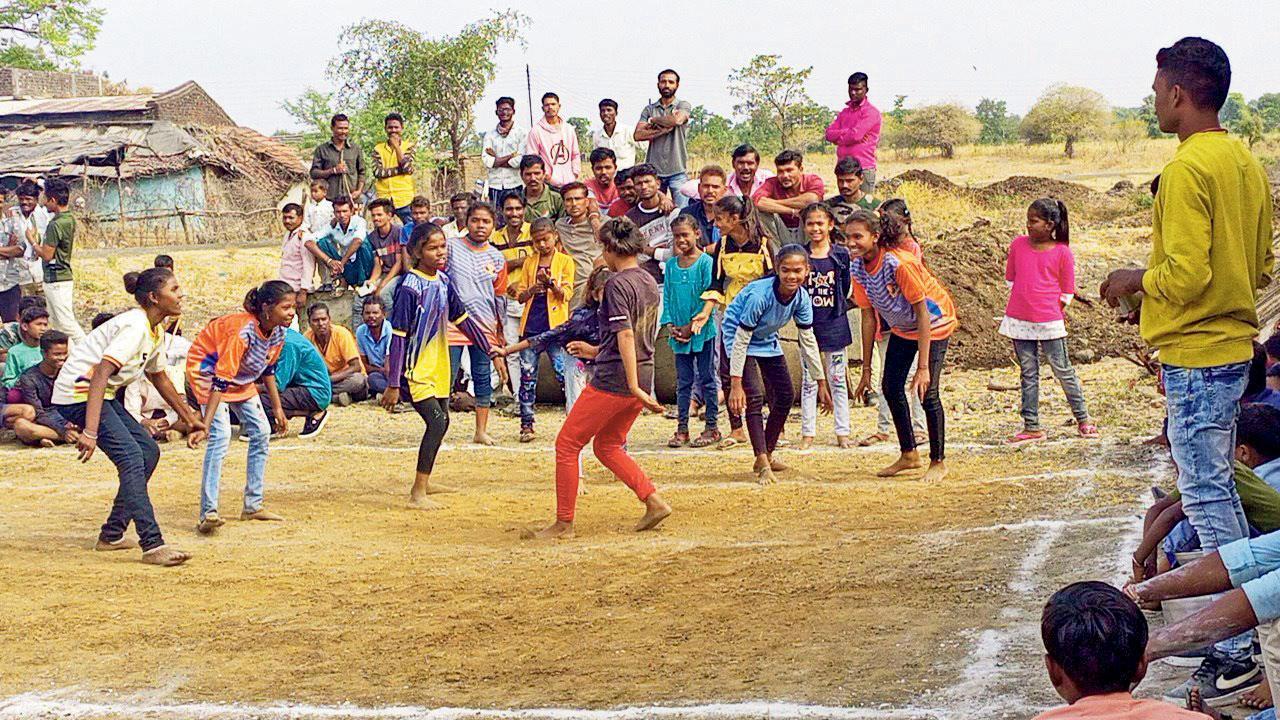 Girls practice kabaddi in Wardha district. All 18 villages in the district have at least 10 girls regularly practicing the game
Issues such as female infanticide, gender inequality, discrimination, sexual abuse and violence continue to bother civil society. But despite all such odds, young girls from Mumbai and some remote villages of Maharashtra are quietly making a name for themselves. On 74th Republic Day today, these girls lay the foundation for New India, mid-day highlights their inspirational stories.
Slum girls football team
In Rahul Nagar slum at the Bandra reclamation, a small revolution of sorts is taking place through sport. Every Sunday morning, a group of young girls between the ages of 13 and 20 years make their way to the nearby Rizvi Ground for football practice.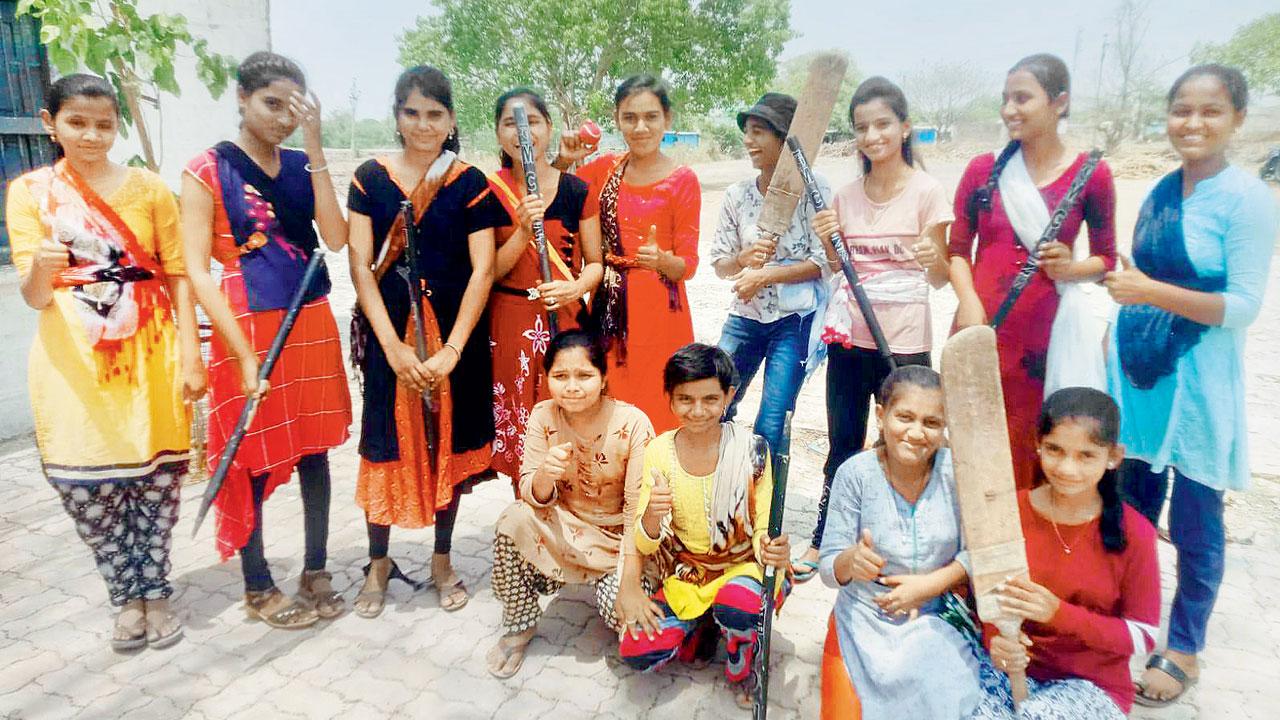 A girls' cricket team at Nalgir village in Latur
Kalamuddin Idrisi, a project coordinator at Habitat and Livelihood Association (HALWA), supported by CRY for the girls' football said, "We have 40 girls playing football and most of them are from Rahul Nagar and Lal Mitti slum pockets at Bandra reclamation. We also have an old batch of 15 students whom we are registering with the Mumbai District Football Association (MDFA) so that they can play district level matches for the first time." 
Also Read: India to be hit as pharma giant pulls plug on AIDS vaccine
Sixteen-year-old Afreen Bano Mohammed Anis Shaikh, one of the girls, plays as a left back. A Std 10 student at Anjuman E Islam, Afreen is the second of three siblings and their father works as a barber while their mother is a housewife. "People have tried to stop me from playing football. They pass comments and abuse and body shame me. But I ignore them. I want to become a professional football player," she said.
Village girls turn cricketer
Latur is synonymous with two words—drought and child marriage. But at Nalgir village, in Udgir block, cricket is empowering girls. According to 15-year-old Apoorva Nadarge who studies in Std 9 there was a clear distinction between the games the girls and boys played.  "Most of the games that we girls played were either only indoors or near the house. Once our teacher told us about Mithali Raj, who became the first woman cricketer to score 10,000 runs and has been playing cricket for almost 23 years. So we thought, cricket is not just a game for boys, but we can play it too. We started playing it seriously," said Nadarge.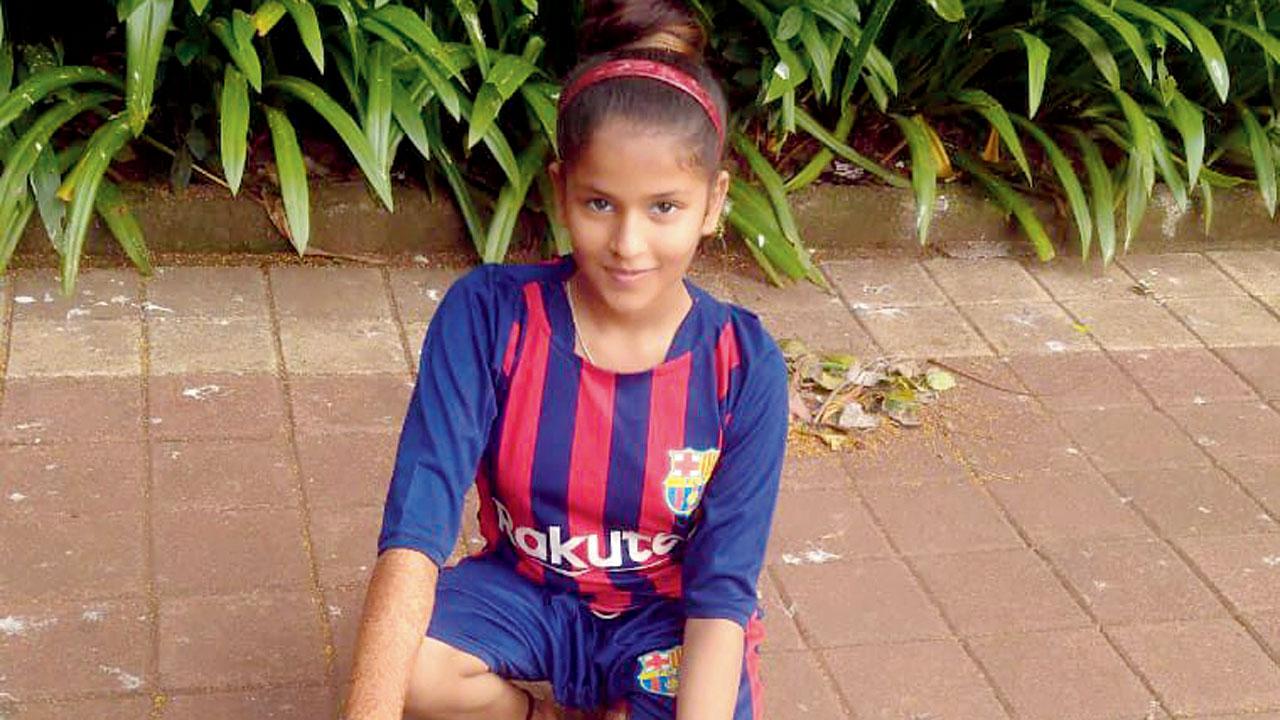 Afreen Bano Mohammed Anis Shaikh, 16
"We were subjected to taunts and barbs. But we did not give in. Soon we started receiving some positive comments from boys. Now more and more people are talking positively about us playing the game," said 16-year-old Sheetal Pawar.
The kabaddi team
Girls in rural Wardha district have started taking an interest in kabaddi, which is traditionally dominated by boys. A local NGO, Swarajya-Mitra, has been supporting them. All 18 villages in the district have at least 10 adolescent girls regularly practicing the game. Chanchal Avathale, a Std 10 student from Gaurkheda village, one of the girls, said, "Najuk rahnyat sundarta nahi, majbut rahnyat sundarta ahe" (Beauty is not in staying delicate, staying strong is beauty).
Mallakhamb champ
Janhavi Suresh Jadhav, 20, of Dahanu is a national level Mallakhamb player and in the final year of Bachelor of Accounting and Finance, from ML Dahanukar College. "I have played in 8 state level competitions and 6 national level competitions and also won individual medals in them. My dad works as a machine operator and my mother provides tiffins.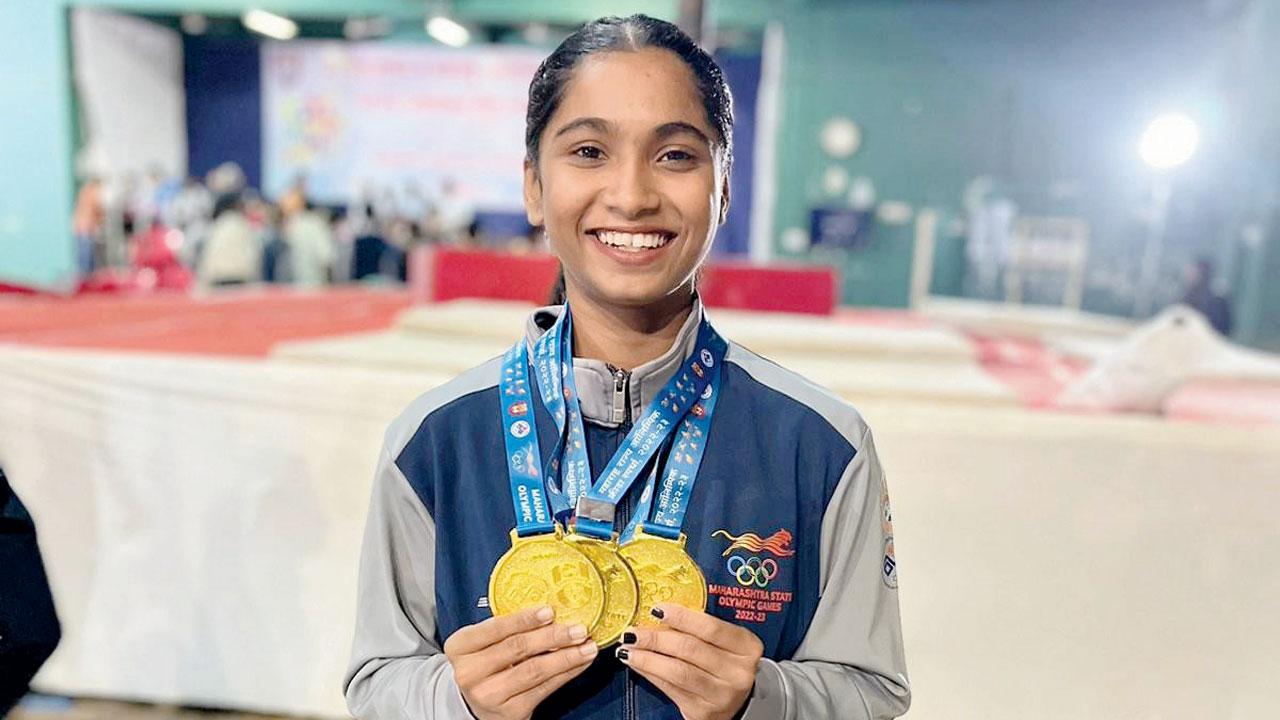 Mallakhamb player Janhavi Jadhav has played in 8 state level competitions and 6 national level competitions and won individual medals in them
My younger sister is studying in Std 9. We have faced a lot of financial problems. Still my parents manage the budget for our studies and competitions. Recently I participated in Khelo India Games 2021 and won a gold medal," she said. Janhavi got selected for the All India Inter-University Championship 2023, Aligarh, Uttar Pradesh, which started on January 22.
Boxing, her passion
Aradhana Gound, 17, is a college student and lives in Asia's second biggest slum, Malwani in Mumbai. From childhood Aradhana was passionate about boxing and Mary Kom is her inspiration. She played at state and national level but due to financial constraints she was unable to pursue boxing further. Aradhana's father is a tailor and mother is a homemaker. She hopes for financial support to continue with boxing.
Academics aced
But it's not that girls are only shining on the sports field. They are also going ahead in academics. Anchal Patel, 17, cracked the NEET exam and got a seat  in a government medical college. Sadly, she lost her father, a rickshaw driver, while taking the competitive exam. Patel is the youngest of four sisters, of whom only the oldest works.
From the slums of Golibar in Santacruz East to the Government Homoeopathic Medical College in Virar, Atiya Umme Khan, 20, has shown what sheer determination can lead to. She has also cracked the National Eligibility cum Entrance Test (NEET), without any coaching and secured 77 per cent. She is the youngest of three siblings, whose father works in a garage. 
"I was getting a seat in a private medical college, but we could not afford the fee and hence took admission in a government medical college, where the fee was R65,000 and my parents had to take a loan. They have been supportive, as I am the only one in my family to study well," she said.
NGOs, former player speak
Kreeanne Rabadi, Regional Director, CRY-West, said, "Sport can be a force to amplify the voices of girls and can tear down gender barriers. It also helps build self-esteem and leadership thinking. There are many girls across CRY projects who have overcome such challenges and have the self-belief to step out of their homes and play sports".
Bindu Prasad Unnithan, a former national football player said she understands what these girls are going through. "I was fortunate to have supportive parents, but in the place where I grew up (Sawaimadhopur) in Rajasthan, I had to face societal challenges and threats, as locals had a prejudice and a stereotypical mindset. They believed that girls and women need to be inside the house, as per their religious and traditional belief. But, over time, I was able to bring a change and  have a women's football team." 
Dr Narayan AB Iyer, CEO of Indian Development Foundation, said, "These girls are proof that poverty is not a crime. Discomfort zones and debilitating situations are the catalyst that provide OTP in life (Opportunity To Perform) and the best comes from within."