Police believe gangster Lawrence Bishnoi is looking to extort money from star and also frighten other celebrities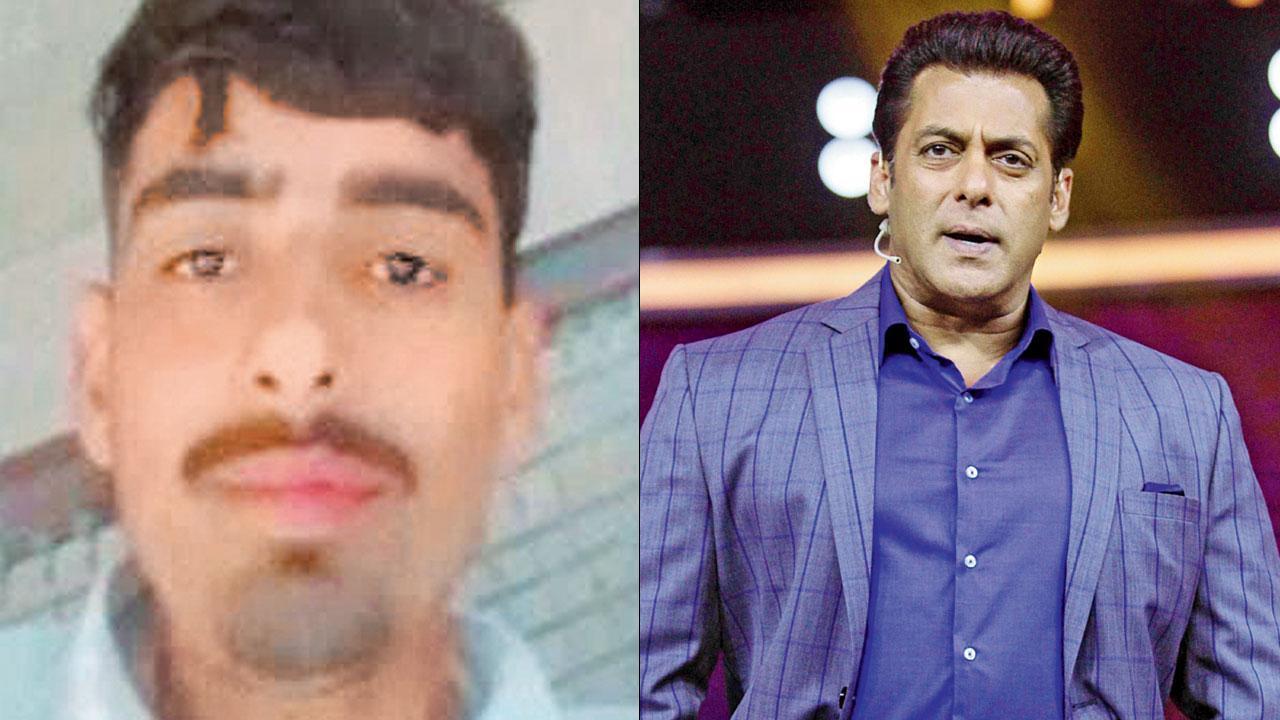 The detained accused, Dhakadram Bishnoi (right) the actor's security has been increased. Pic/AFP
Actor Salman Khan, who has been repeatedly threatened by incarcerated gangster Lawrence Bishnoi, received yet another email on March 23, warning him of an assault akin to that on Punjabi singer Sidhu Moosewala. The Mumbai police are looking into the email sent to Salman Khan Films, the actor's production house, and have detained a person in connection with it from Rajasthan. This is the fourth threat issued by the Bishnoi gang to Khan, the police said. The Mumbai police believe that the gangster is making threats to Khan in order to extort money from him and to frighten other celebrities into paying.
'You are next'
ADVERTISEMENT
An individual whose email id says 'Dhakad,' allegedly sent an email to Salman Khan Films, whose email address is available on its website. "Agla number tera hai tu tayyaar reh, tera haal bhi Siddhu Moosewala jaisa hoga, tu kabhi Jodhpur aake dikha, Bishnoi gang dekhlegi tujhe... Agla number 13 hai tu Jodhpur aa," the email reads. The Bandra police have been informed about the same, and a case has been registered against unknown persons and gang leader Lawrence Bishnoi.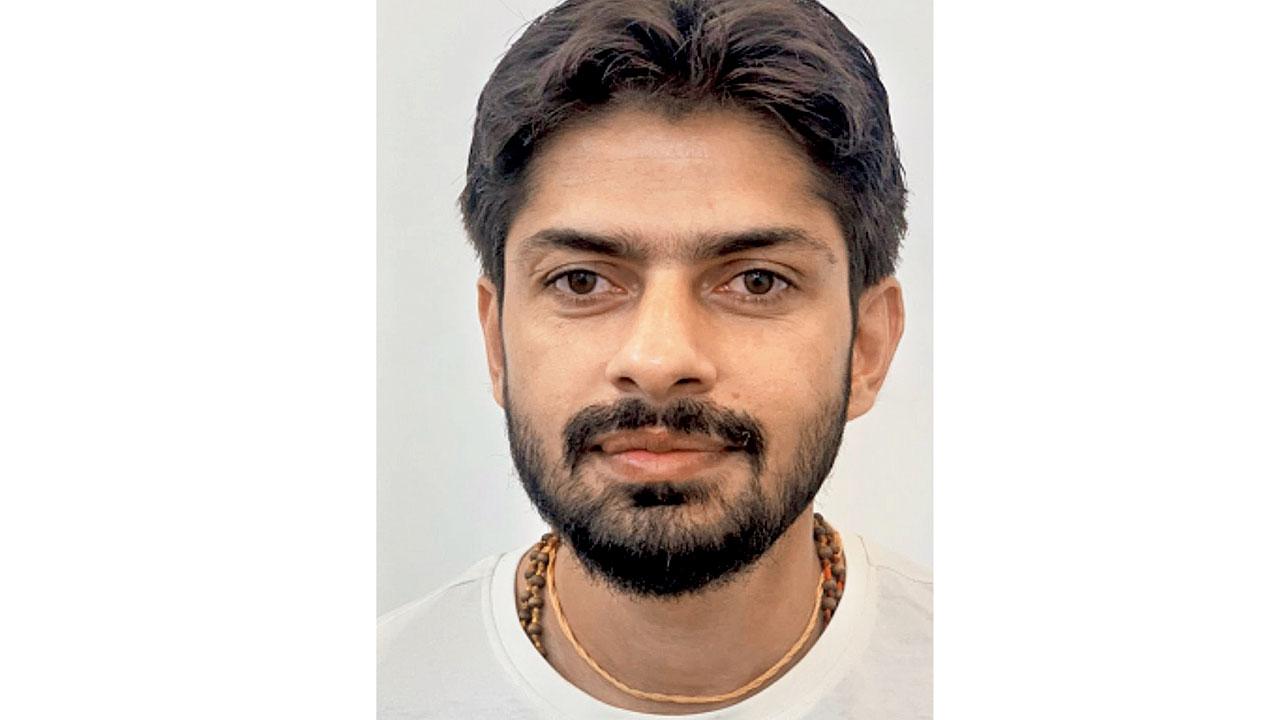 Lawrence Bishnoi has been imprisoned in Tihar Jail
The Bandra police, in a joint operation with Rajasthan police, detained an accused, Dhakadram Bishnoi, from Jodhpur on Sunday. "In the threat mail case registered at Bandra police station, one accused has been detained from Rajasthan by Bandra police for inquiry," said Anil Paraskar, DCP, Zone 09. The cops are verifying if the accused is associated with the Bishnoi gang and sent the threat on the leader's instructions.
Also Read: Salman Khan threat: 'Will give you shock next', said sender of the email to Bollywood actor
The earlier email threat is still being probed by the police. The cops have found that Dhakadram has earlier sent a threatening email to Moosewala's father. On March 19, a similar email was sent to a close friend and associate of Khan, Prashant Gunjalkar, by one Mohit Garg, who claimed that the Canada-based gangster Goldy Brar wanted to speak to Khan and that he (Salman) must have seen the interview of Lawrence, which he had given to a TV channel from the prison. 
The sender also said that if Khan hasn't watched the interview, "make him watch it, and if you want to close that matter, speak to Goldy Brar face to face. This time we are informing you; next time we won't," the email said. The Mumbai police then registered a case against Garg, Lawrence and Brar at the Bandra police station. The crime branch was also investigating the case and found that the email was issued from London. While the cops have not received any further clue in the first threat, this second threat via email was issued to Khan on March 23.
Attempt by Bishnoi gang?
The Mumbai police suspect it is an attempt by the Bishnoi gang to extort money from the actor by giving him continuous threats and terrorising others in order to extort money. "Both the cases are being probed, and since the gangster is already in jail, we will take custody of him if our investigation confirms that the threat has been issued on his directions," an officer of the Mumbai police said.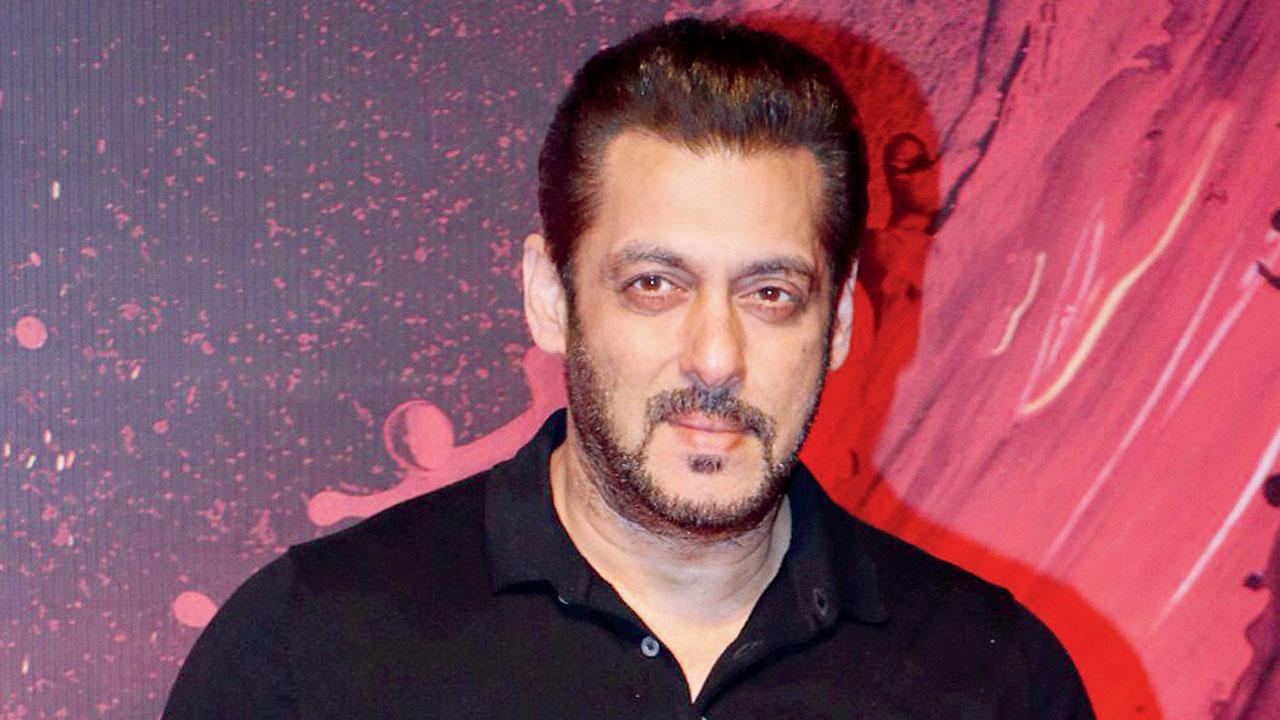 Police said they would take custody of Lawrence Bishnoi if probe confirms that threat to Salman Khan (in pic) was issued on his orders
"The gangster has created panic among celebrities after the assassination of Moosewala, and by issuing threats to Salman Khan, they only want to extort money. This is what we suspect," an officer added. The Mumbai police have already provided Khan Y-plus security based on threats issued by the Bishnoi gang last June, when his father Salim Khan found a threat note while out on a walk. Mumbai Police Commissioner Vivek Phansalkar recently reviewed Khan's security cover and has directed the city police to further tighten his security.
Don't take Bishnoi's name: Moosewala's father
The father of the late Punjabi rapper Sidhu Moosewala, Balkaur Singh, on Sunday alleged that he was threatened once again through an email saying he would be killed soon. "I've received threats on email from Rajasthan saying that I'll be killed soon, so don't take Lawrence Bishnoi's name", alleged Moosewala's father.  
Previously too, Singh had alleged that he was threatened and said that he will be killed before April 25. "What wrong am I doing? Should I not fight my son's case? I was threatened on February 18, 24 and 27 that I will be killed before April 25...I would like to tell the government, to take back my security, I will continue to fight," he added.
According to the police, a case has been registered against unknown people for threatening Moosewala's father. On March 7, Singh held a protest outside the Punjab Assembly and demanded a Central Bureau of Investigation (CBI) investigation into the murder of his son.
Speaking to media persons, Singh said no investigation is happening in his favour. Sidhu Moosewala, 28, was shot dead on May 29 last year in Mansa, a day after the state government curtailed his security cover.
Mar 23
Day the actor's production house received the threat on email