It is due to the storage of edible oil and ghee in the trust office building; a trustee claims they already have civic permission to prepare prasad laddoos on premises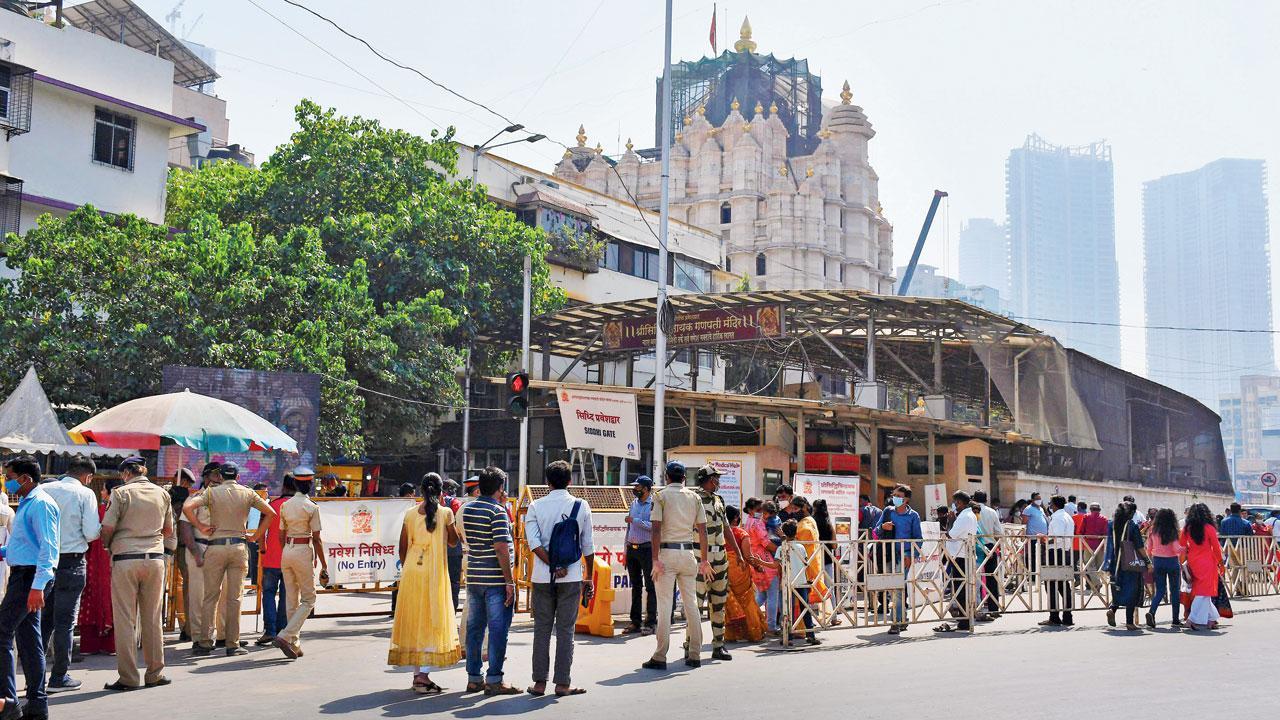 The trust's office is in the same building as the temple. File pic/Ashish Raje
The Brihanmumbai Municipal Corporation's (BMC) G North ward office recently issued a  notice to the Siddhivinayak Mandir Trust for storing flammable material on the ground floor of the trust's office and for building an iron staircase. The trust's office is in the same building as the temple. A trustee of the temple, however, claimed that they have permission from the BMC to prepare the prasad laddoos in the building.
According to the BMC notice, the temple trust has stored edible oil and ghee on the ground floor of the trust office. The building is undergoing repairs, for which an iron staircase has been built temporarily. A BMC official said there is a possibility of fire due to the flammable material. In such a case, the damaged part of the building could collapse.Hence the BMC has suggested barricading the place. The trust has been asked to remove all the flammable material from the ground floor. BMC has also ordered the trust to get the repairs done from a registered structural auditor. 
ADVERTISEMENT
The BMC's G North Ward Building and Factory issued the notice last month, a copy of which is with this reporter. "We received a complaint about this issue so our team visited the spot," said a BMC official. Vishakha Raut, the former mayor, a trustee of Siddhivinayak Temple said, "We have submitted a clarification to the ward office. We have permission of the BMC health Department and the Mumbai Fire Brigade to prepare laddoos. We are also concerned about fire safety. The repairs will be completed soon. The prasad laddoos are made on the second floor of the building where the ghee and oil are taken. The stock is as required, no extra stock is kept." Do you practice ecotourism?