Pandemic-induced reversal of progress seen in 2018 spurs authorities into action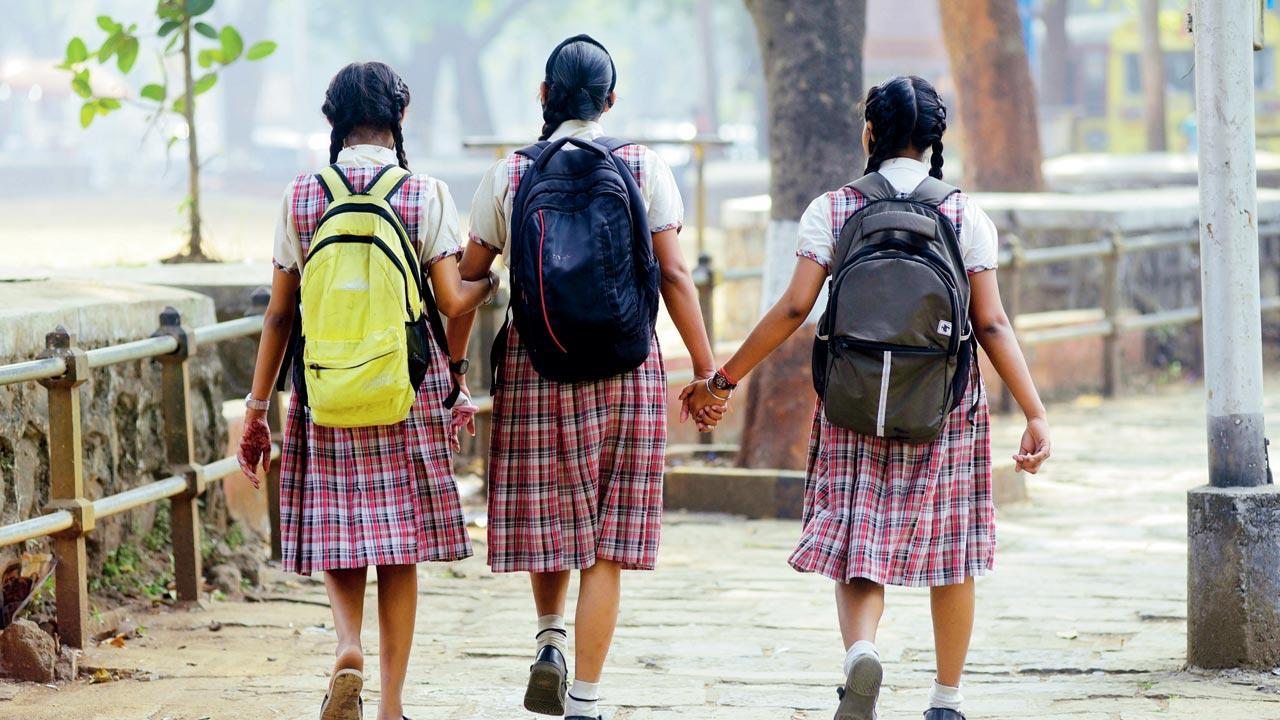 The education department is reviewing successful experiments carried out in the state's government-run schools. File pic
In order to raise the standard of education in the state and improve its Performance Grading Index (PGI) score, Samagra Shiksha Abhiyan and the Maharashtra Prathamik Shikshan Parishad (MPSP) will form a think tank for the upcoming academic year.
The views of ideal teachers, education experts, the State Council of Educational Research & Training (SCERT) and senior officers of the school education department are being sought for this. Even though the state topped the 2020-21 PGI, which ranks states and Union Territories on the basis of their school education system, rural Maharashtra has witnessed a steady decline in children's reading and arithmetic skills, the Annual Status of Education Report (ASER) 2022 revealed.
ADVERTISEMENT
The think tank is expected to address these issues.
In the academic year 2018-2019, 28.1 per cent of Class III students could carry out subtraction while 31.1 per cent of Class V children and 41.4 per cent of Class VIII students could do division. The ASER report revealed that only 18.5 per cent of Class III students could subtract while 20.1 per cent of Class V and 38.1 per cent of Class VIII students could divide.
The report also highlighted a considerable drop in the capacity to read a Class II-level textbook among school-going children.
Also Read: Mumbai: BMC's Health, education budget have little new to offer city
Only 26.6 per cent of the children surveyed from Class III could read these textbooks, while the figure was 44.2 per cent in 2018. Furthermore, 55.5 per cent of Class V students can read Class II-level books, which was 66 per cent in 2018. In the case of Class VIII students, 76.1 per cent can read Class II books, which was 79.4 per cent in 2018.
A senior official of the school education department said, "The pandemic has resulted in tremendous academic loss across India. We even conducted bridge-the-learning-gap exercises in all government schools. In 2021-22, we were among six states which scored 928 out of 1000 and topped the 2020–21 PGI. ASER has pointed out many gaps in students' language and arithmetic skills, with the help of the think tank, we will identify the gaps and improve them."
The principal of a south Mumbai school said, "Our education system faced a major setback during the pandemic. After schools reopened, Maharashtra failed to put as much effort into bridging learning gaps as many other states."
For the past few months, the state education department has been implementing the Nipun Maharashtra programme on the lines of the Nipun Bharat Mission to increase the standard of education in schools. Last week, in a state-wide workshop organised in Mumbai, the department sought opinions from award-winning teachers, educationalists and officials regarding the steps that should be taken to improve the quality of schooling across the state.
Kailas Pagare, project director, Samagra Shiksha Abhiyan, said credited the workshop for bringing forth many significant ideas. "Even before the start of the next academic year, we are planning to increase the quality of education. Many successful experiments done by teachers in zilla parishad and other government-run schools over the year, whether they revolve around smart infrastructure or innovative teaching methods, are being reviewed. We are looking at how these practices can be replicated. This is an effort to advance and improve public school education and help turn all institutions become self-sufficient in their own way," he said. 
18.5
Percentage of Class III students who can subtract in 2022 Do you think Budget 2023 will meet aspirations of common man?