While the flagging off of the trains has been proposed at CSMT station, the trains are being manufactured at Integral Coach Factory in Chennai and will arrive in Mumbai a few days before the inauguration date for the Ghat trials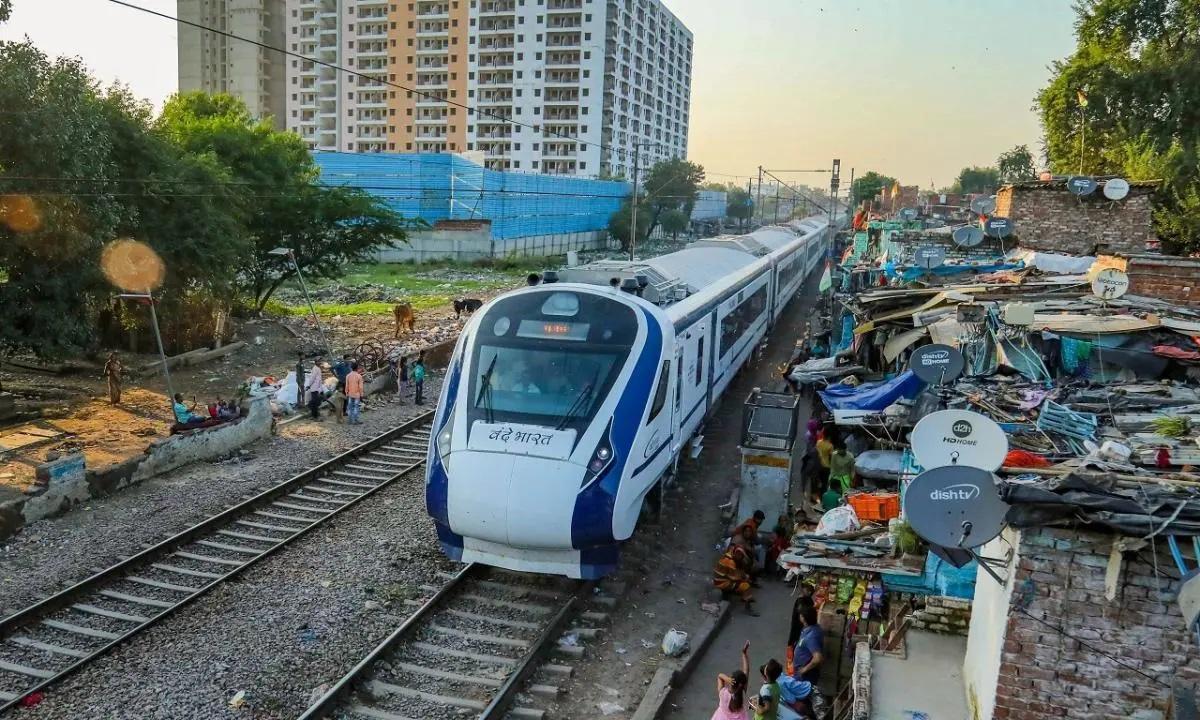 Vande Bharat Express train. File Pic
Mumbai is likely to get twin Vande Bharat Express trains starting from Mumbai's CSMT to Shirdi and another to Solapur. These will be the country's 9th and 10th Vande Bharat Express trains and Maharashtra's first set of intra-state destination trains.
 
While the flagging off of the trains has been proposed at CSMT station, the trains are being manufactured at Integral Coach Factory in Chennai and will arrive in Mumbai a few days before the inauguration date for the Ghat trials. While the programme has been proposed by the zonal railway, the actual event is yet to be confirmed.
 
While the CSMT-Shirdi Vande Bharat Express will save five to seven minutes of time over the regular, existing CSMT-Shirdi superfast train, the Solapur one would save over one hour during the journey as compared to the existing train.
Also Read: Mumbai: Crane crashes into local at Naigaon
 
At present, there is one Vande Bharat class of train that operated from Mumbai which is the Mumbai-Gandhinagar Vande Bharat Express that started its commercial run on October 1, a day after it was flagged off by Prime Minister Narendra Modi in Gujarat's capital, Gandhinagar.
Vande Bharat Express is designed for running at a maximum speed of 200 km/h (120 mph), but the tracks on which the train operates are not capable of supporting such high speeds, hence the train is operated at a maximum speed of 130 km/h (81 mph). During the trials, it achieved a record speed of 180 km/h (110 mph). This made it one of the fastest trains to run in India.
The semi-high-speed train is a first-of-its-kind self-propelled train set. It has automatic doors and air-conditioned chair car coaches with revolving chairs that can rotate up to 180 degrees. Indian Railways has been working on a plan to operate 75 Vande Bharat trains by 2023 end across the country on prominent routes.