He claimed Rahul Gandhi has also insulted Prime Minister Narendra Modi and the Other Backward Classes (OBC) community with his "Modi surname" remark and people will not let the Congress leader move on the streets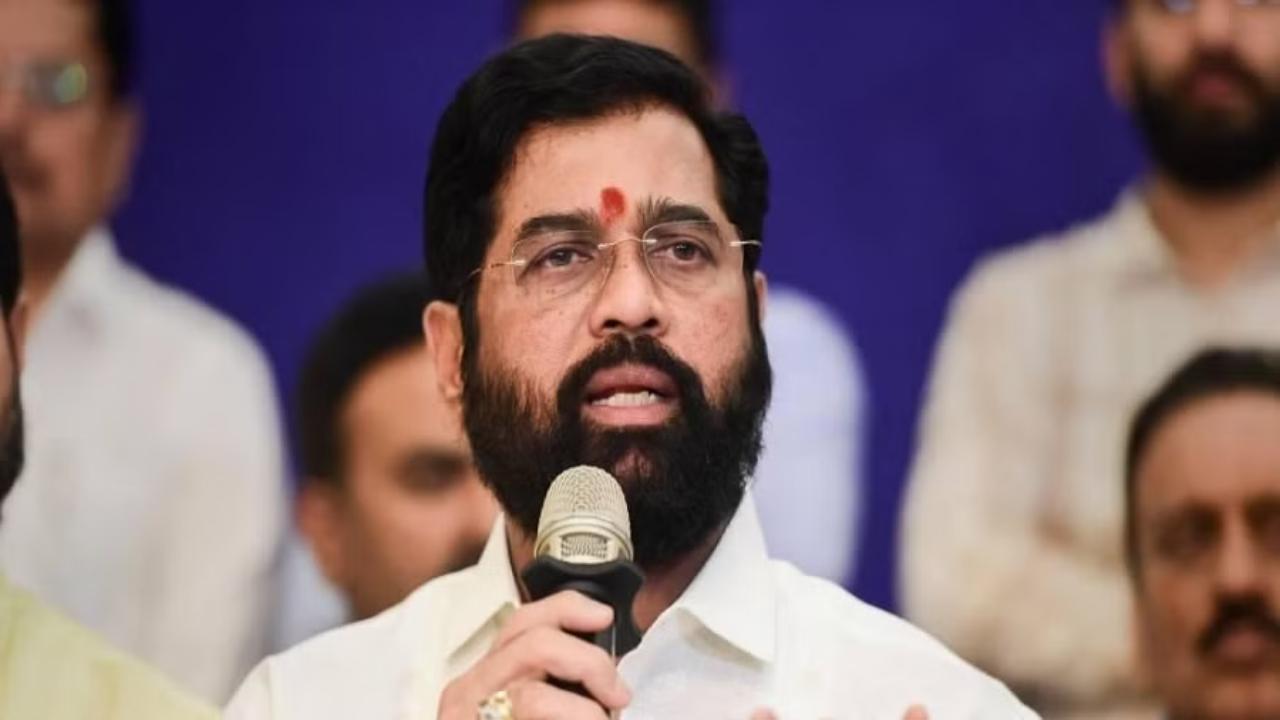 File photo
Maharashtra Chief Minister Eknath Shinde on Saturday alleged the Uddhav Thackeray faction of Shiv Sena is supporting Congress leader Rahul Gandhi who has been "deliberately insulting" V D Savarkar which is "unfortunate".
He claimed Rahul Gandhi has also insulted Prime Minister Narendra Modi and the Other Backward Classes (OBC) community with his "Modi surname" remark and people will not let the Congress leader move on the streets.
ADVERTISEMENT
Addressing a press conference after the conclusion of the Budget session here, Shinde said the Uddhav Thackeray faction has no right to speak on Hindutva.
"I publicly condemn Rahul Gandhi for deliberately insulting Savarkar and PM Modi. People will not let Rahul Gandhi move on the streets," the chief minister said.
He said the people will not tolerate the insult of a patriot like Savarkar and of Prime Minister Modi.
"When Rahul Gandhi said 'chowkidar chor hai' in the last elections, people defeated him. He insulted the country by targeting PM Modi and Indian democracy in the country and abroad. During his 'Bharat Jodo Yatra', he was speaking of 'Bharat todo' (break the country)," Shinde said.
He said it is "unfortunate that the Uddhav Thackeray faction of Shiv Sena is standing in support of Rahul who is insulting Savarkar".
Earlier in the day, Shinde told the Legislative Assembly that the law under which Rahul Gandhi has been disqualified as an MP was enacted by the Congress-led UPA government and the Modi government has implemented it.
"Rahul Gandhi has been convicted and stands automatically disqualified as a member of Lok Sabha. But he continues to insult V D Savarkar by saying that he is not Savarkar to apologise. Who does he think he is? He must be punished," he said.
Speaking to reporters, Deputy Chief Minister Devendra Fadnavis said Opposition members cooperated with the government in conducting the proceedings of the legislature and a record business was transacted during the Budget session.
Also read: Rahul Gandhi must be punished for insulting Savarkar: Maha CM Shinde
"Maharashtra has a tradition where political opponents are not treated as enemies," Fadnavis added.
Rahul Gandhi was disqualified as a Lok Sabha MP after a Surat court on Thursday sentenced him to two years in jail for criminal defamation over his 2019 "Modi surname" remark. The sentence is suspended for 30 days to allow Rahul to appeal in a higher court.
Addressing a press conference in Delhi over his disqualification, Rahul Gandhi said that "My name is not Savarkar, my name is Gandhi and Gandhi does not offer an apology to anyone". 
This story has been sourced from a third party syndicated feed, agencies. Mid-day accepts no responsibility or liability for its dependability, trustworthiness, reliability and data of the text. Mid-day management/mid-day.com reserves the sole right to alter, delete or remove (without notice) the content in its absolute discretion for any reason whatsoever. Do you indulge in mindful activities for an improved mental health?