Railway minister says there must be consensus among Mumbaikars in favour of move first during visit to world's tallest railway bridge in Kashmir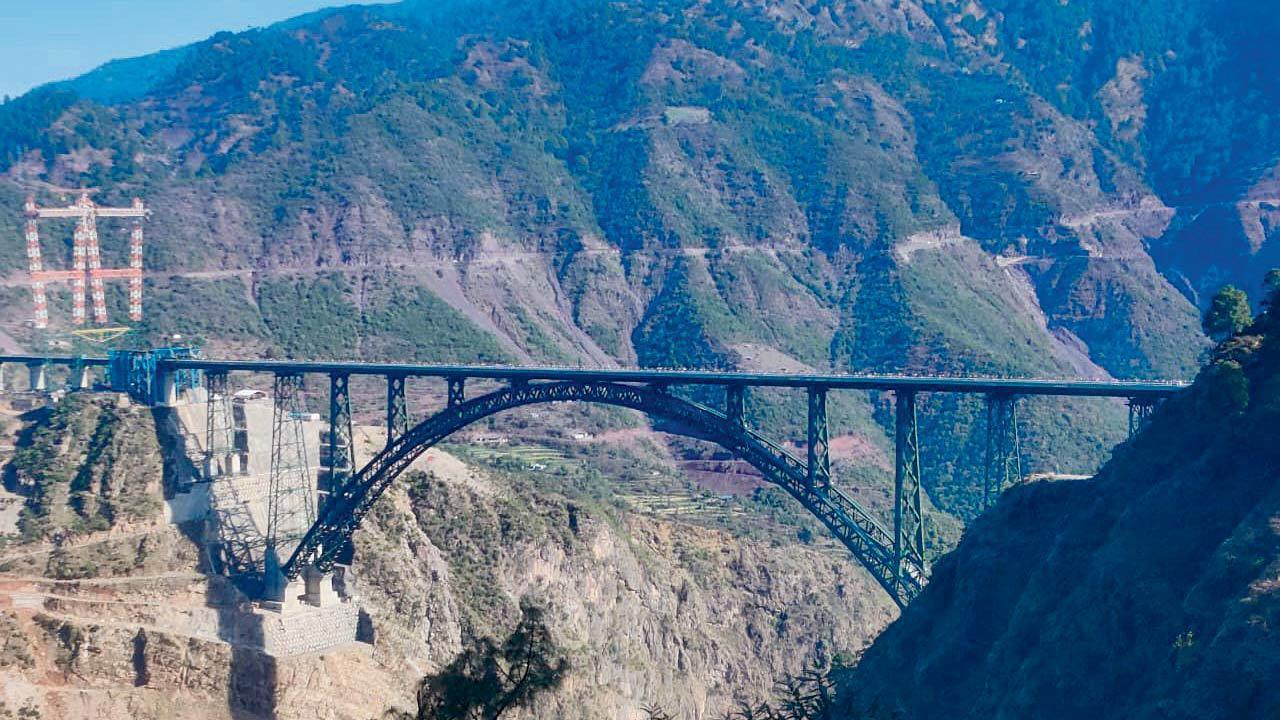 The railway bridge, which is nearing completion, on Chenab in Kashmir
Railways can run a customised version of AC Vande Metro trains as AC locals if Mumbaikars agree to it, Minister of Railways Ashwini Vaishnaw said on Sunday when asked about the status of AC locals in the city.
Speaking to the media on the sidelines of a visit to the world's tallest railway bridge at Chenab in the Kashmir valley, Vaishnaw said, "We will replace AC locals if Mumbaikars allow us to do so, but there is no consensus yet on AC locals among citizens."
ADVERTISEMENT
He added that AC Vande Metro and Vande Bharat trains were the future and the aim was to run them in every corner of the country.
Tracks have been laid on the Chenab bridge and a trolley inspection was done on Monday. Once the Chenab bridge and the final 111-km stretch that is a part of the Udhampur-Srinagar-Baramulla Rail Link (USBRL) is complete, there will be direct train connectivity between Kanyakumari and Kashmir.
Also read: Four years on, Chikhloli station remains on paper
The Chenab bridge holds the distinction of being the highest railway bridge in the world at 359 metres above riverbed level. "We aim to complete the project by January or February 2024 and once this is done, a special Vande Bharat train will be the first train to run here," he said.
The minister added, "This was a very complex and challenging project and a marvel has been built to last the next 100 years. The bridge can withstand magnitude-8 earthquakes. We allocated R6,000 crore in 2022-23, before 2014, this allocation was just R800 crore per year. With this, the Kashmir valley will be connected to the Indian Railways network. A special training academy for engineers will also be created at Jammu."
Of the 272 km-long USBRL project, the 118-km Qazigund-Baramulla section was commissioned in October 2009. The 18-km Banihal-Qazigund and the 25-km Udhampur-Katra stretches were commissioned in June 2013 and July 2014 respectively. The final 111-km stretch on the Katra-Banihal section is now in the works.