The devotees of Goddess Durga also observe fast for nine days to seek her blessings on the occasion of Shardiya Navratri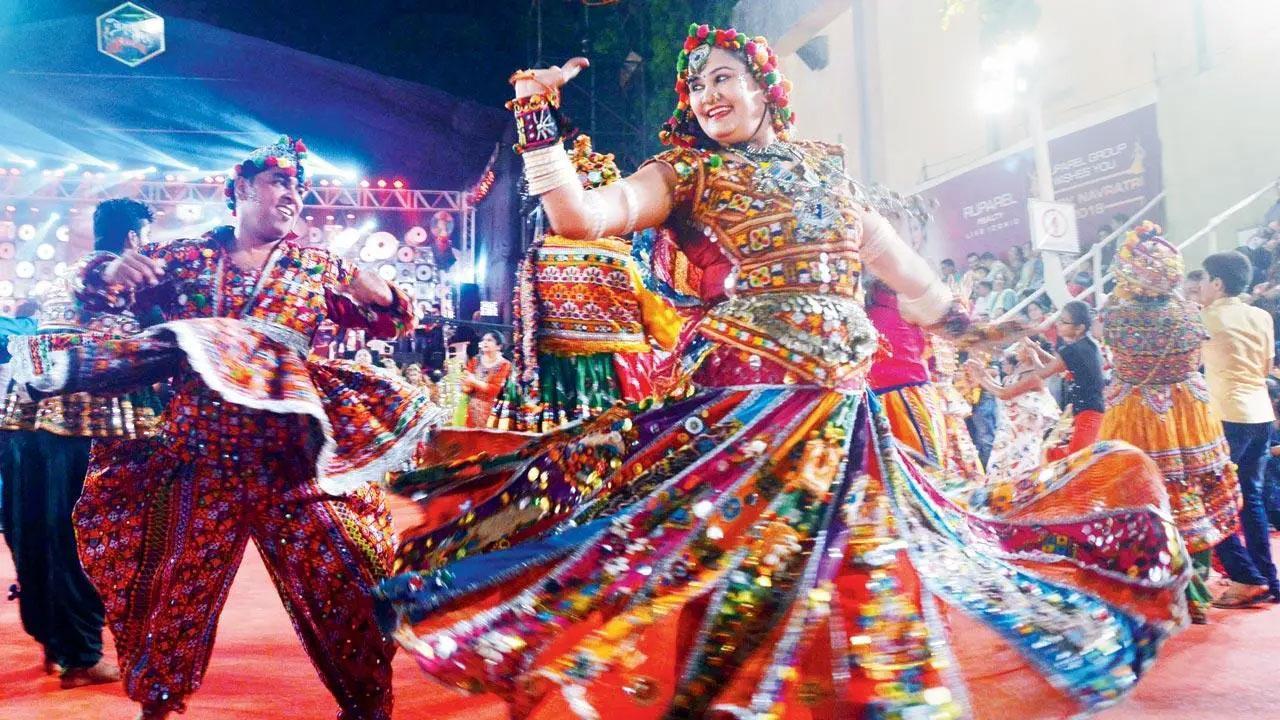 A Navratri garba session at Kalidas ground in Mulund before the pandemic. Pic/Sayyed Sameer Abedi
This year, the nine-day-long festival of Shardiya Navratri, is being observed from September 26 till October 5.
The nine-days dedicated to Goddess Durga and her nine avatars – the Navadurga is celebrated with great enthusiasm across the country.
According to the Hindu calendar, Shardiya Navratri is celebrated from the Pratipada to Navami of Ashwin Shukla Paksha.
Navratri is celebrated in different ways throughout India. In North India, particularly in Uttar Pradesh, Uttarakhand, Bihar and Madhya Pradesh, Ramlila is organised where episodes from the story of Rama and Ravana are enacted. It ends on Vijayadashami with the burning of the effigies of King Ravana.
The devotees of Goddess Durga also observe fast for nine days to seek her blessings.
Each day is associated with an incarnation of the Goddess.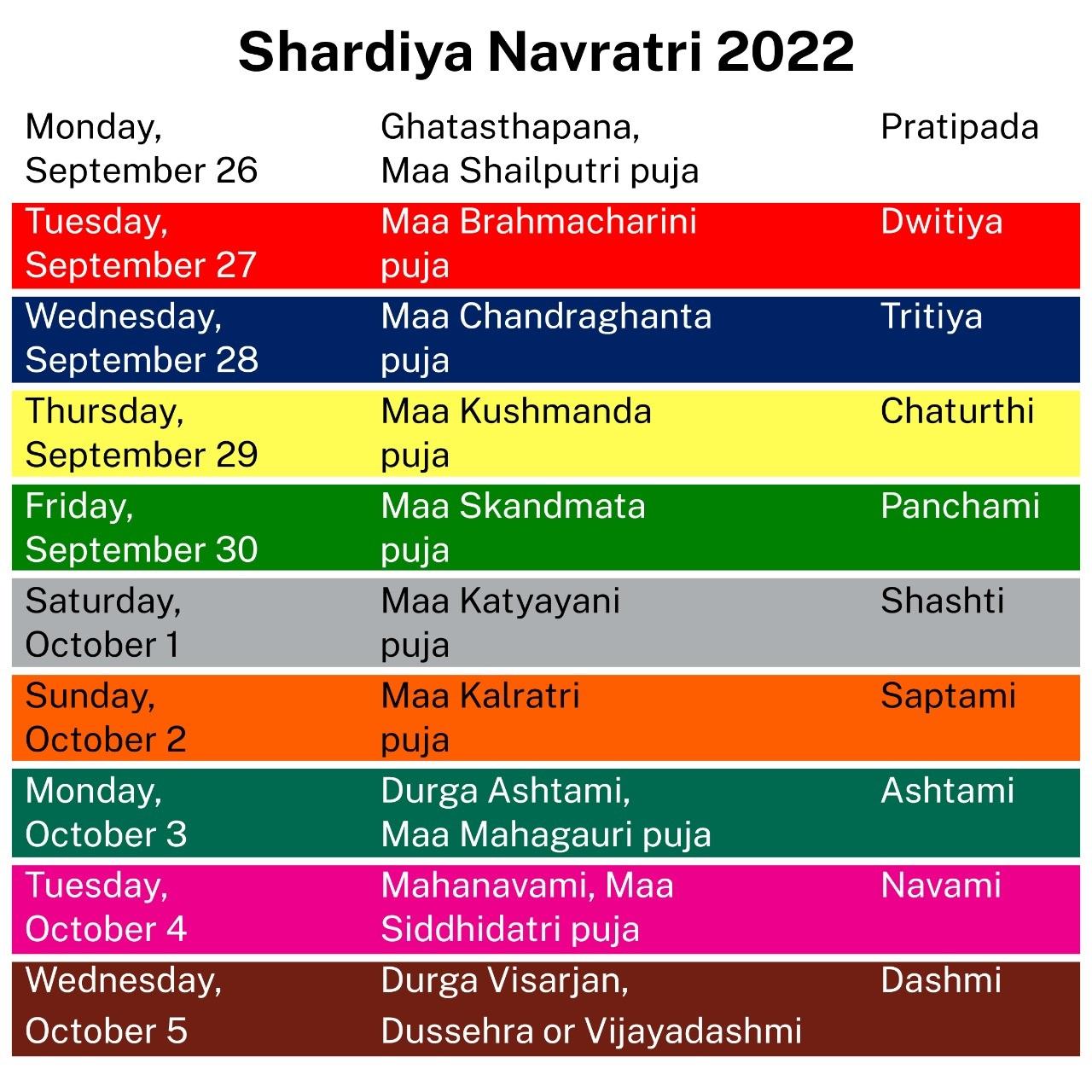 During the nine-days, devotees also offer prayers, bhajan kirtan and seek the blessings of Goddess Durga.
Also read: Garba queen Falguni Pathak announces her new Navratri song 'Vasaladi'
The festival is associated with the prominent battle that took place between Durga and the demon Mahishasura to celebrate the victory of good over evil.
The tenth day of Navratri is known as Vijayadashami or Dussehra. On the tenth day, a great procession is held where clay statues of Durga are ceremoniously immersed in a river, sea or ocean.
During the Shardiya Navratri, some devotees of Goddess Durga also visit West Bengal and Gujarat as the Navratri festival is widely celebrated with great pomp and fervour in the northern states of India. The festival is also celebrated with great enthusiasm in many countries of the world apart from India. When is Shardiya Navratri 2022?