It is due to a woeful lack of awareness of literature in regional languages, that Vijaydan Detha is not better known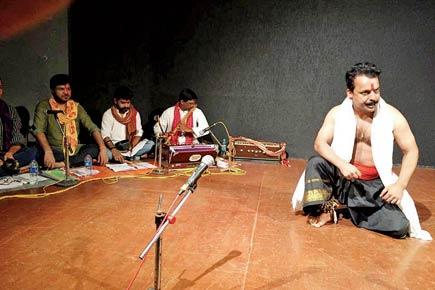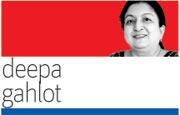 It is due to a woeful lack of awareness of literature in regional languages, that Vijaydan Detha is not better known. The great writer and folklorist (who passed away in 2013) was once a contender for the Nobel Prize for literature, and has often been called the Shakespeare of Rajasthan, with that unfortunate tendency of measuring every Indian's achievement with a Western yardstick.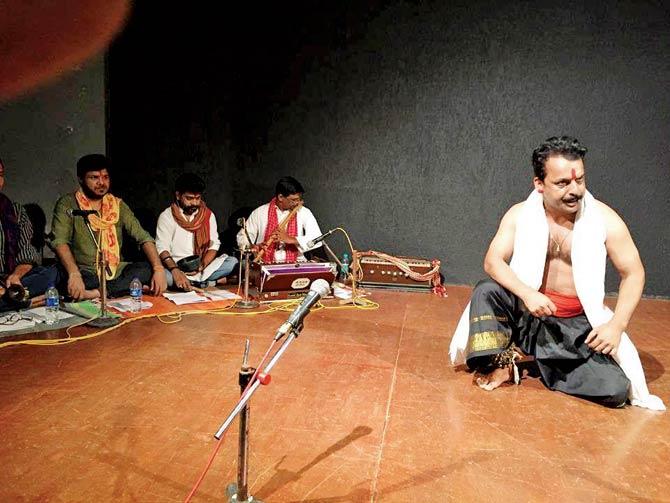 Ajay Kumar performing Bade Bhaand To Bade Bhaand, an adaptation of a Detha story, Rijak Ki Maryada
Detha or Bijji as he was affectionately called, belonged to a family of Chaarans or folk bards. Through his remarkable literary career, he won every major award, but he never sought such honours. He spent most of his life in his village Borunda, and dressed in simple dhoti-kurta. If someone wanted to work with him, they would have to go there. Shyam Benegal made a film called Charandas Chor on Detha's story, which Habib Tanvir turned into a lively folk play — and both went to Borunda to interact with him. Prakash Jha's Parinati, Mani Kaul's Duvidha and Amol Palekar's Paheli were based on his stories, but this is just a tiny fraction of his vast body of work, which involved collecting, interpreting and retelling folk stories from his native state. If the language, lifestyle, caste, class and gender issues of Rajasthan are to be understood, their essence is to be found in Detha's stories.
Just a small example: A man threatens to beat his wife with his shoes till the hair on her head falls out to which the woman caustically replies, may God give you shoes first! This gives the reader or listener an immediate glimpse into a hut in a Rajasthan where there is a tussle between machismo and poverty.
This and other stories were shared at lively Ek Tha Detha session at Chaupaal. This wonderful cultural organisation that started in 1998, meets regularly with such literary evenings devoted to sharing and discussing the works of beloved writers through readings, anecdotes and performances. A group of friends — Atul Tiwari, Rajendra Gupta, Shekhar Sen, Chadraprakash Dwivedi, Ashok Banthia and Ashok Bindal had established Chaupaal, and this meeting one Sunday a month has been an unbroken tradition. Writing about Chaupaal in an earlier column I had noted, "The events are informal but not unstructured; the themes are diverse and always imaginative. If this city had any sense, it would have many more Chaupaals, before the levels of ignorance in matters social, cultural, artistic and literary reach alarming levels." That is truer today than before, considering the moral and intellectual crisis the country is going through.
Folk tales, proverbs, aphorisms have been passed down the centuries in an oral tradition, which Detha lovingly gathered, nurtured and narrated for a modern age — these stories of astonishing boldness and compassion. His best known work is Bataan Ri Phulwari, a 14-volume collection of stories inspired by Rajasthani folklore. It's surprising that more of his work has not been performed — they are rich in poetry, metaphor, observation and nuance. He and his collaborator Dr Komal Kothari set up Rupayan Sansthan, an institution that has done a great job of researching and archiving Rajasthani folk literature. (His grandson Komal was present at the event, obviously named after Detha's lifelong friend.)
At the Chaupaal event, the very talented Ajay Kumar (who had won international acclaim as Puck in Tim Supple's celebrated production of A Midsummer Night's Dream, performed a brilliant Detha story Rijak Ki Maryada as Bade Bhaand To Bade Bhaand. With live musicians and a few props, Kumar did an energetic one-man nautanki-style show about a Bhaand (folk performer), who is so adept at the Swaang style (in which the actor takes on the form of the person he is portraying) that his audiences cannot distinguish him from the character he is playing.
A rich man who mistakes Shankar Bhaand for a real holy man offers him all his wealth in a gesture of renunciation inspired by the ascetic. The Bhaand refuses to accept — he just takes what is due to him. His fame reaches the royal court and he is called to perform there. The king and courtiers order him to play the role of a Daayan (witch). Shankar pleads with the king not to force him to do this role, because once he took on this guise, he could rip out a man's heart and drink his blood.
The sly courtiers and the foolish king ("rulers are thick-headed") compel him to perform as a witch and when he arrives in court, so convincing is his look that everyone runs away in terror except the king's drunken brother-in-law. As he had predicted, Shankar as the Daayan rips out the man's heart which causes his death. The queen demands that the Bhaand be executed for killing her brother or she will not touch a drop of water. In all fairness, the king cannot punish the performer who not only excelled in the part, but also warned him of the possible outcome. The evil barber (in folklore, the barber is often portrayed as cunning) suggests that the Bhaand be made to play a Sati. As expected the proud Bhaand perishes in the flames, while playing the role to perfection (Ajay's Kumar's soot-smeared body twitches in a terrifying manner). The king's honour is saved, but the Bhaand proves to be a better human — a man true to his word, a trait much valued in the Indian tradition.
A story deftly blends humour and pathos to create a work that says a lot about class conflicts in feudal India than any scholarly treatise could. The greatness of Vijaydan Detha's writing comes across perfectly.
Deepa Gahlot is an award-winning film and theatre critic and an arts administrator. She tweets at @deepagahlot