The rail bridge being built at Anji is much more complex one with 331 m height, ready to face 213 kmph high speed winds and built in an inaccessible deep valley by engineers of Konkan Railway with the same contractors that built the Bandra-Worli sea link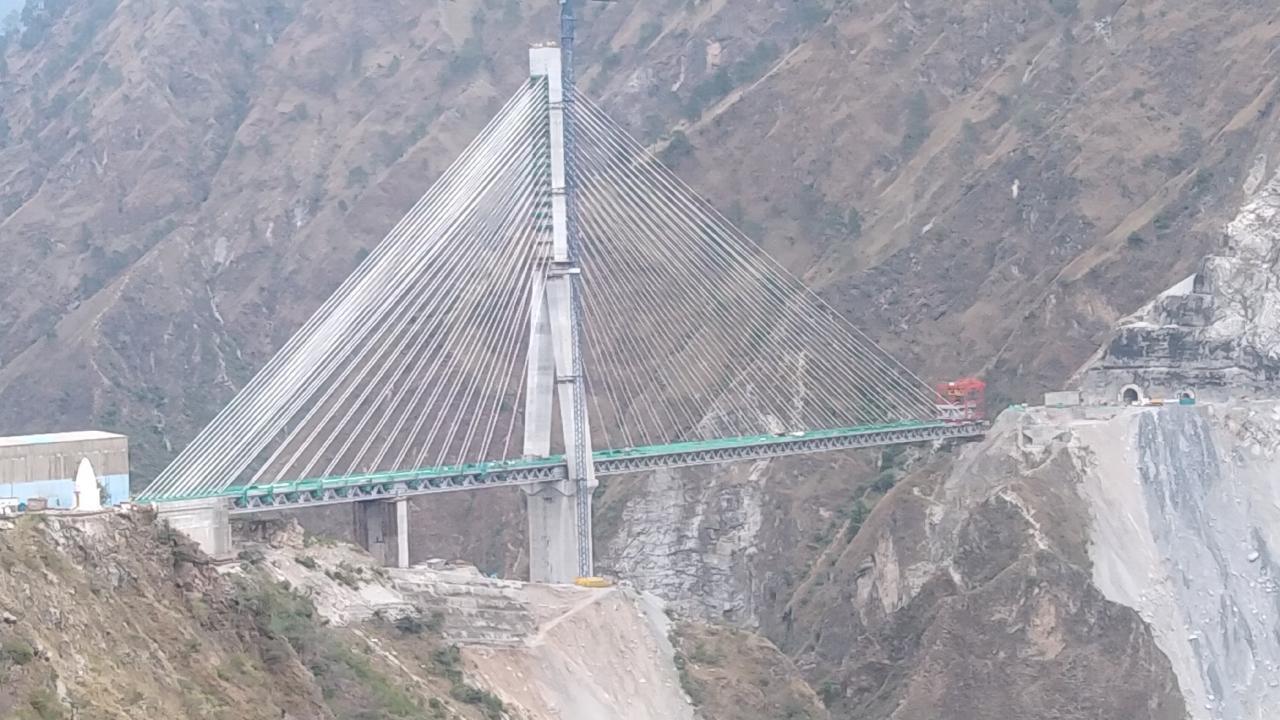 The rail bridge is being built on the lines of Mumbai's Bandra-Worli sea link project
India's first cable-stayed rail bridge which is being built at Anji near Reasi in Jammu and Kashmir is nearing its completion. The rail bridge is being built on the lines of Mumbai's Bandra-Worli sea link project, officials said. 
However, the rail bridge being built at Anji is much more complex one with 331 m height, ready to face 213 kmph high speed winds and built in an inaccessible deep valley by engineers of Konkan Railway with the same contractors that built the Bandra-Worli sea link.
ADVERTISEMENT
The Anji bridge is part of the Udhampur-Srinagar-Baramulla rail line (USBRL) that is expected to be ready by February 2024. Once the entire project is complete, it will facilitate direct rail link from Kanyakumari to Kashmir.
Also Read: Four years on, Chikhloli station remains on paper
As the project is being undertaken in an area which was inaccessible, 205 km of roads have been built just to reach the spot.
After connecting with Udhampur-Srinagar-Baramulla train service, a specially built Vande Bharat train will be started. The USBRL project will be completed by Jan/Feb 2024," said Deepak Kumar, Chief PRO, Northern Railway. Should housing societies be more cautious with their elevators and sewer lines?