The Bhim Army Student Federation has said that it will hold the screening at 5 pm outside the Arts Faculty in the North Campus of the University of Delhi (DU)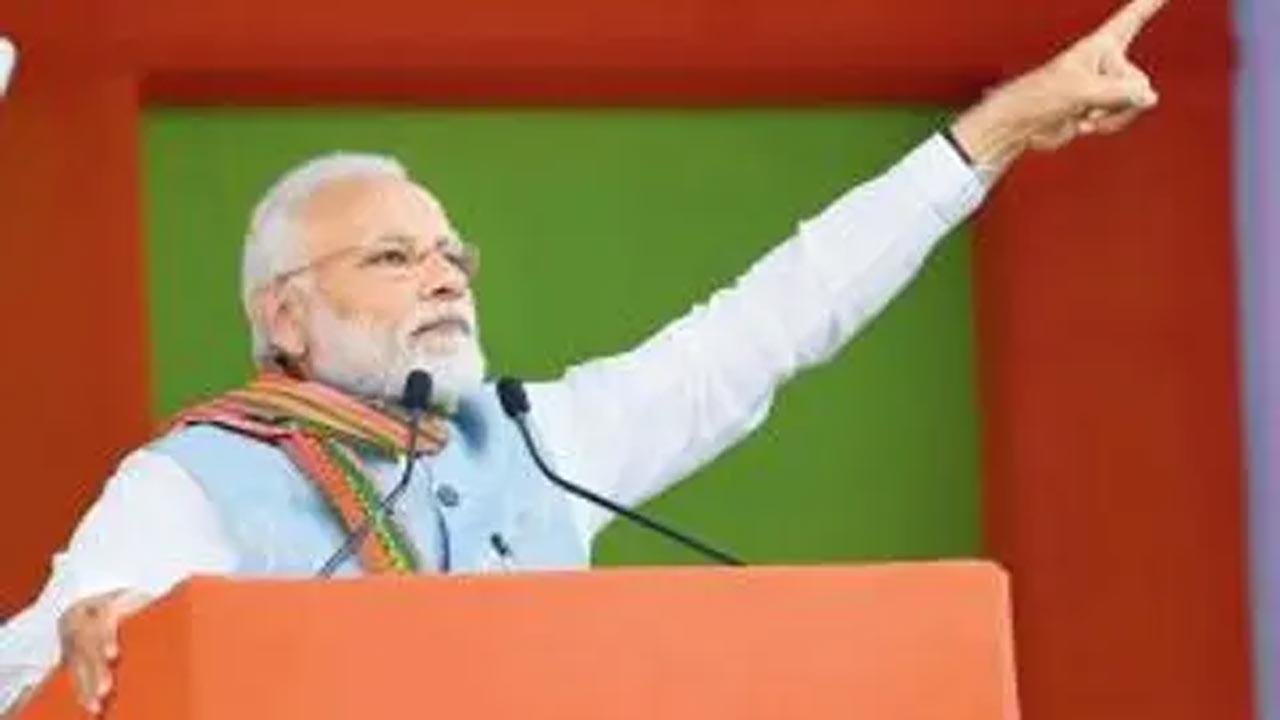 File Photo/PTI
A few days following a ruckus over its screenings at JNU and Jamia Millia Islamia, a student outfit has given a call for holding the screening of the controversial BBC documentary on the 2002 Godhra riots at Delhi University.
The Bhim Army Student Federation has said that it will hold the screening at 5 pm outside the Arts Faculty in the North Campus of the University of Delhi (DU).
The administration has already denied permission for the event.
The government had recently directed social media platforms to block links to the documentary titled "India: The Modi Question".
Also Read: We support importance of free press, point we've made in India also: US on BBC documentary on PM Modi
The External Affairs Ministry has trashed the documentary as a "propaganda piece" that lacks objectivity and reflects a colonial mindset.
The Jamia Millia Islamia on Wednesday became the centre of a kerfuffle after SFI's plans to organise the screening of the documentary were thwarted by the varsity and the police.
The Jawaharlal Nehru University (JNU) witnessed a ruckus and protests over the screening of the same on Tuesday.
Meanwhile, Goa Governor P S Sreedharan Pillai on Thursday said the documentary and the 2002 Gujarat riots that has sparked controversy is a 'conspiracy' against India. The 'character assassination of the prime minister' amounts to an onslaught, insult and a malicious act against the country, said the governor during his address after inspecting a Republic Day parade near Panaji.
India's Ministry of External Affairs has criticised the documentary titled 'India: The Modi Question' as a 'propaganda piece' that lacks objectivity and reflects a colonial mindset. Governor Pillai said that the present controversy was 'ill-motivated', adding in the same breath that he was 'not criticising Britain which is one of the friendly countries of India now'.
Unlike a common citizen who can approach the court in case of character assassination, the PM, President, Vice President and ministers have to be represented by public prosecutors in such cases, he said.  'This means character assassination of the Prime Minister amounts to an onslaught, an insult, a malicious act against the country. That is why I would like to say BBC's present act is not good,' he said. 
This story has been sourced from a third party syndicated feed, agencies. Mid-day accepts no responsibility or liability for its dependability, trustworthiness, reliability and data of the text. Mid-day management/mid-day.com reserves the sole right to alter, delete or remove (without notice) the content in its absolute discretion for any reason whatsoever.