Surya's comment comes after the Congress announced that Rajasthan Chief Minister Ashok Gehlot and his former deputy Sachin Pilot, who have been engaged in a leadership tussle in the state, have agreed to contest the upcoming assembly elections jointly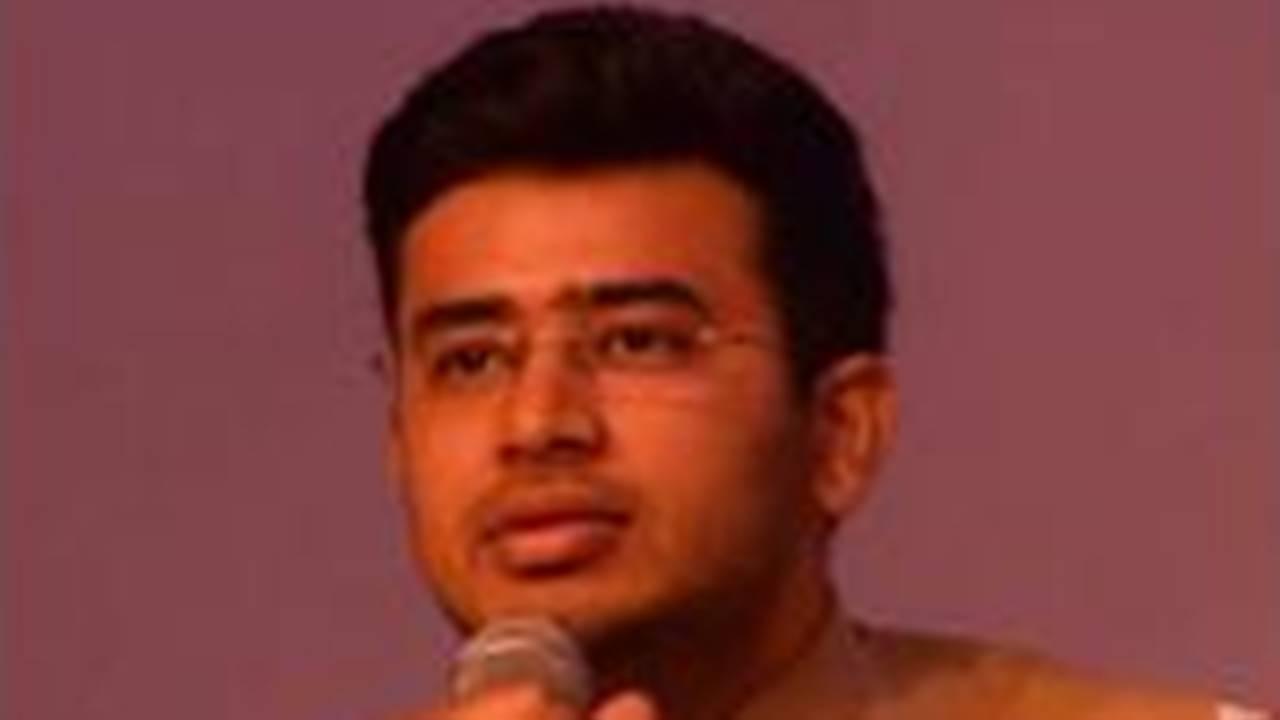 Tejaswi Surya
BJP MP Tejasvi Surya took a dig at the Congress party, highlighting the crisis in its Rajasthan unit. He sarcastically remarked that it has become news when two leaders of the same party announce that they will fight elections together. Surya's comment comes after the Congress announced that Rajasthan Chief Minister Ashok Gehlot and his former deputy Sachin Pilot, who have been engaged in a leadership tussle in the state, have agreed to contest the upcoming assembly elections jointly. The assembly elections in Rajasthan are scheduled for later this year.
Surya told PTI: "The condition of the Congress party is such that two leaders within the party are announcing to fight elections together, and it is news. I wish them all the best, but I can tell you that there is a great anti-incumbency sentiment in Rajasthan, and we will form a government there with a two-thirds majority." Surya made these comments while attending a program in Bengaluru to commemorate nine years of the BJP government at the Centre.
ADVERTISEMENT
Responding to a question about the rejection of bail for AAP leader Manish Sisodia, Surya said that this incident has shattered the image of Sisodia's party. He criticized the AAP, stating that while their image was built around the fight against corruption, they are, in reality, a party deeply involved in corruption. Surya expressed confidence that the prosecution would be able to prove its case, leading to the conviction of Sisodia and other accused. Sisodia is currently in jail in connection with the Delhi excise policy case.
Regarding the recent Karnataka election results, Surya expressed his hope that the state would receive good and stable governance. He emphasized the need for the Congress not to squander the mandate due to internal conflicts and urged them to deliver good governance in Karnataka.
Looking ahead to the 2024 Lok Sabha elections, Surya expressed his confidence in Prime Minister Narendra Modi's leadership. He stated that due to their close observation of PM Modi's leadership, the number of seats won by the BJP in 2019 was higher than in 2014. Surya confidently predicted that in 2024, voters would grant even more seats to PM Modi, allowing him to become the Prime Minister for a third consecutive term.
Surya also announced that the BJP's youth wing workers would launch a "Jan Sampark Abhiyan" in Uttar Pradesh, reaching out to beneficiaries of central schemes for the poor and marginalized. The campaign would involve traveling on bikes and foot to connect with the people.
(With inputs from PTI) Do you practice ecotourism?