While presenting the last full Budget of the second term of the BJP-led NDA government ahead of the general elections in 2024, Sitharaman said the mission of the government is to achieve knowledge-driven economy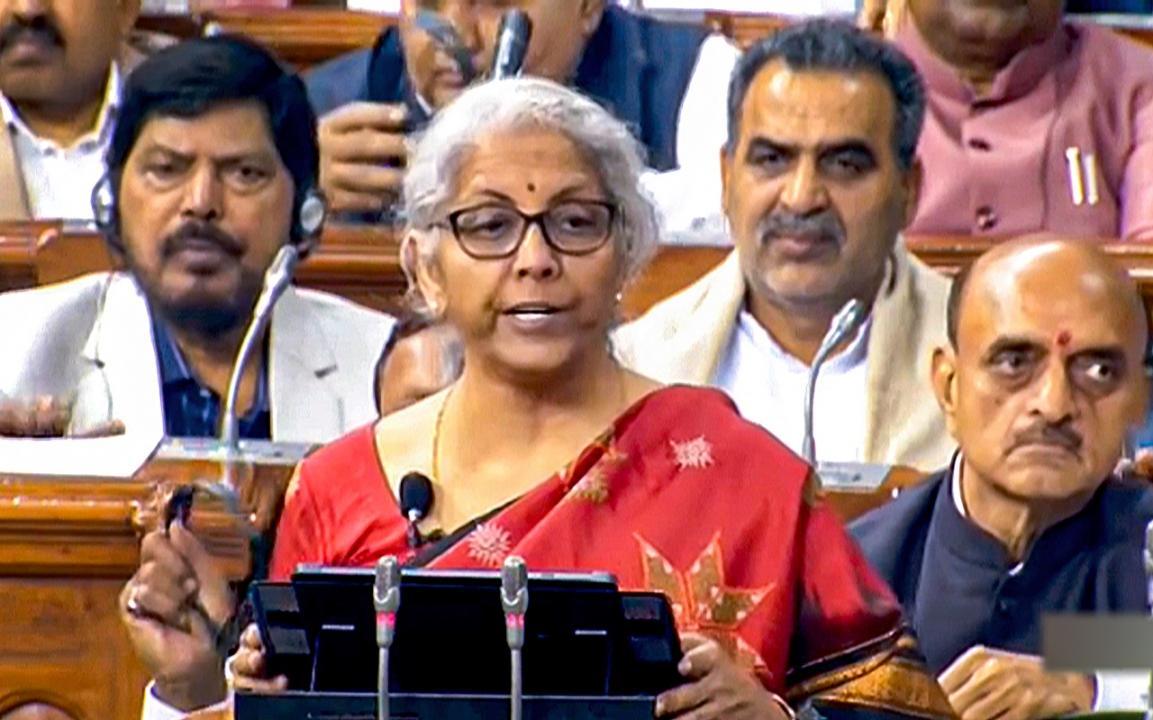 Union Finance Minister Nirmala Sitharaman. Pic/PTI
Union Finance Minister Nirmala Sitharaman on Wednesday said that the government made cash transfer of Rs 2.2 lakh crore under the PM-KISAN scheme.
While presenting the last full Budget of the second term of the BJP-led NDA government ahead of the general elections in 2024, Sitharaman said the mission of the government is to achieve knowledge-driven economy.
ADVERTISEMENT
She further said Indian economy has become more formalised as witnessed by significant enhancement in digital payments. Institutional credit in agriculture sector grew as much as Rs 18.6 lakh crore in FY22 from Rs 15.8 lakh crore in FY21.
Initiatives such as PM-KSIAN, PM-Fasal Bima Yojana and forming agriculture infrastructure fund have provided much needed support to the sector. At the same time the role of digital infrastructure in socio-economic development has gathered increased importance and India positioned itself strongly as a knowledge hub, FM Nirmala Sitharaman added.
Also Read: Key highlights from Budget 2023 speech: FM lists seven priorities of Budget, including infra, green growth, financial sector, youth power
The world has recognised India as a bright star as the country is recording healthy economic growth despite global uncertainties, Finance Minister Nirmala Sitharaman said.
Earlier today, ahead of the presentation of Union Budget 2023-24 in the Parliament, Union cabinet chaired by Prime Minister held a meeting.
This year's Budget holds much significance as the country is scheduled to have the next Lok Sabha election in 2024.
The budget session of the Parliament began on Tuesday with President's address. This year's budget session is going to have 27 sittings till April 6 with a month-long recess to examine the budget papers. The first part of the session will conclude on February 13. Parliament will reconvene on March 12 for the second part of the Budget Session and conclude on April 6.
(With inputs from PTI and ANI)