Addressing a gathering at Thyagaraj Stadium on the occasion of World Environment Day, Arvind Kejriwal asserted that both PM 2.5 and PM 10 levels "fell by 30 per cent" in 2022 compared to the figures in 2016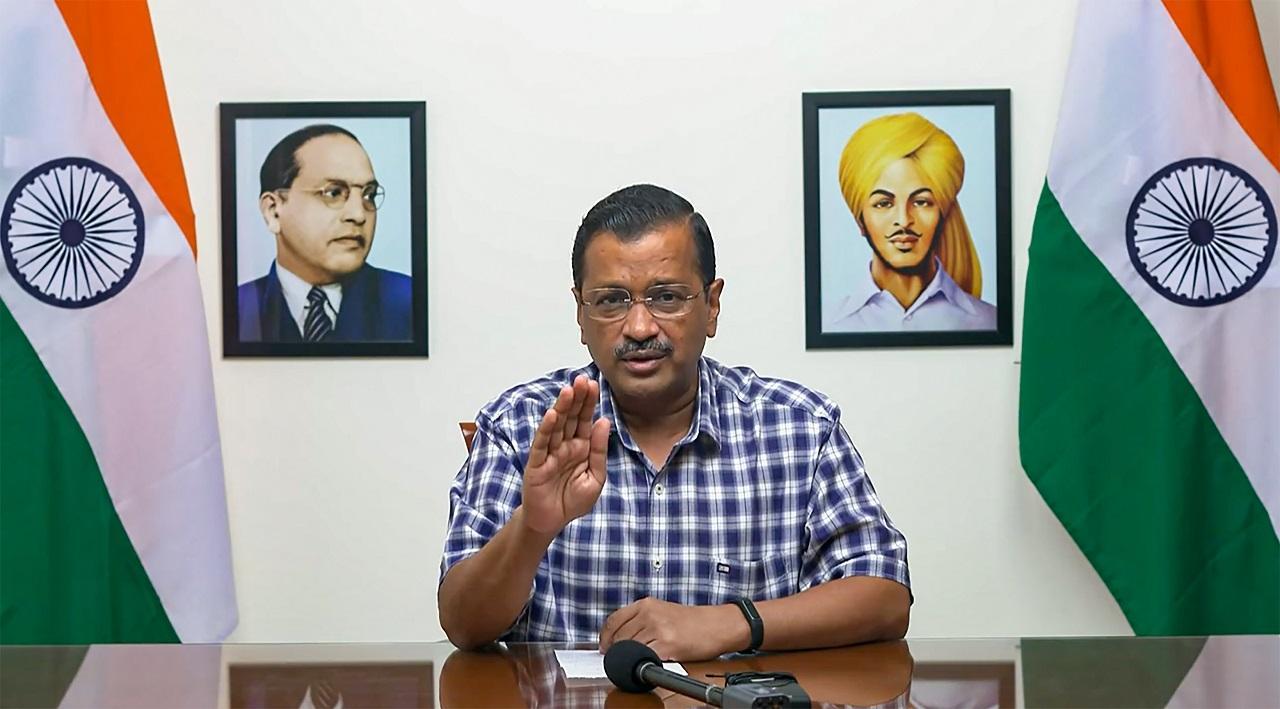 Delhi Chief Minister Arvind Kejriwal. File Pic
Delhi Chief Minister Arvind Kejriwal on Monday said the pace of development has not gone down in the national capital, but the level of pollution has dipped in the last eight years.
Addressing a gathering at Thyagaraj Stadium on the occasion of World Environment Day, he asserted that both PM 2.5 and PM 10 levels "fell by 30 per cent" in 2022 compared to the figures in 2016.
ADVERTISEMENT
Whenever development happens, it is accompanied with pollution due to felling of trees, road construction, kicking of dust, among others, he said.
"In Delhi, the pace of development has not gone down in the last eight years. Schools, hospitals and flyovers are being constructed. But, the pollution level has dipped in this period," Kejriwal said.
Sharing further data, he said in 2016, on 26 days, pollution level was 'very bad' when the city was "akin to a gas chamber" with grey skies and bad air. In 2022, only six such days were there, he said.
In 2016, on 109 days, pollution level was 'low with clear sky' and 'very good air outside', but in 2022, the number of such days were 163, he said.
In his address, the chief minister also said that the tree cover percentage (of total land area) in the city has risen to 23 per cent today from 20 per cent in 2013.
Meanwhile, the first Delhi international Film Festival, being planned by the Arvind Kejriwal government, is likely to have several awards including one for lifetime achievement in the field of filmmaking, officials told PTI.
Slated to be held in August, the festival is likely to have five special awards and 10 other awards, to be given in different aspects of filmmaking, a senior Delhi government officer told PTI.
The Delhi government in its Rozgaar Budget 2022-23 had announced its plan to host an international film festival.
The Tourism department of the government is preparing a blueprint of the event which will soon be discussed with Atishi, the minister in charge of the initiative, the officer said.
The film festival will be held at Siri Fort Auditorium in south Delhi.
"Several programmers have been hired by the Tourism department for identifying films from different countries and it is also possible to have a special section on films from countries that are members of G20, a summit meeting of which is being hosted this year by India," the officer told PTI.
The government may appoint a seven-member jury, including two from abroad, to judge films entries, he said.
The Kejriwal government had last year launched 'Delhi Film Policy-2022' to promote the city as a hub of movie production through a slew of measures, including setting up a Rs 30 crore fund to support producers and a plan to host an international film festival every year.
The film policy aims to promote artistic, creative, and cultural expression, to brand Delhi as a "vibrant film shooting destination" with easy funding and location approval and to develop and support infrastructure and local talent.
(With inputs from PTI)