No fresh fatalities have been reported and the death toll stands at 5,31,884, the data stated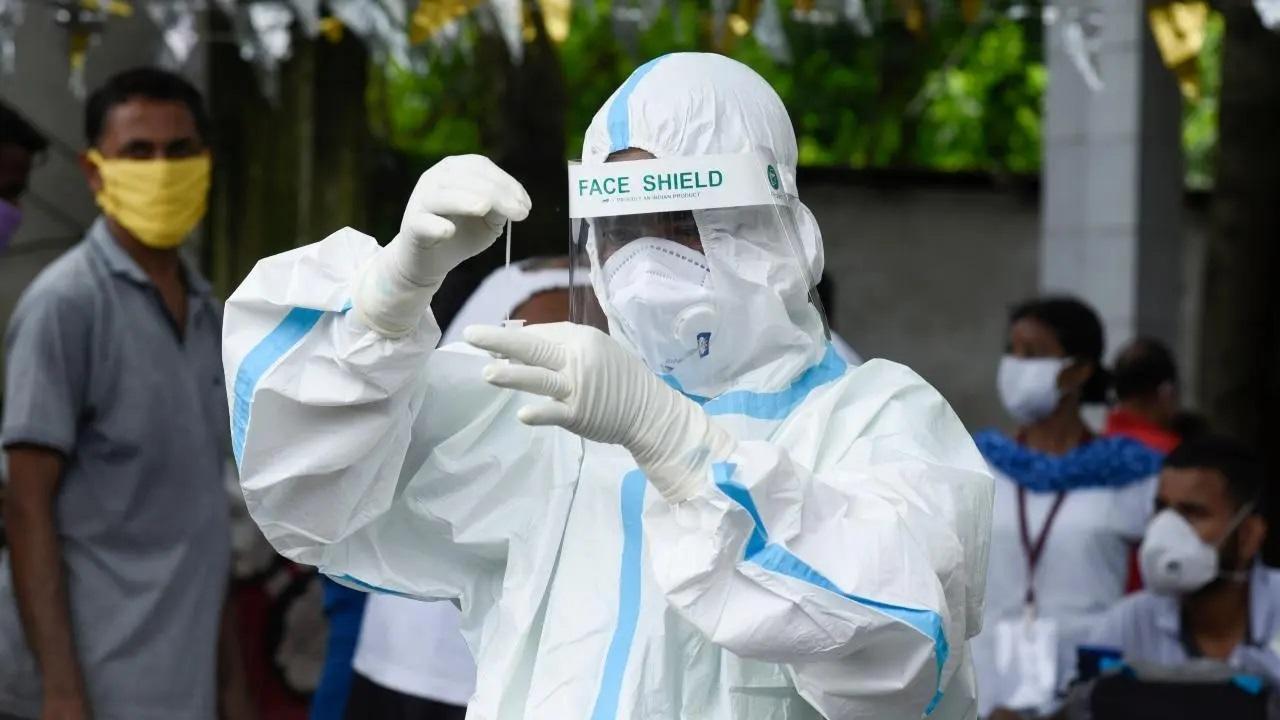 File Pic
India has recorded 214 new coronavirus infections, while the active Covid-19 cases have dipped to 2,831 from 3,001, according to the Union Health Ministry data updated on Wednesday.
According to news agency PTI, no fresh fatalities have been reported and the death toll stands at 5,31,884, the data stated. The Covid-19 case tally was recorded at 4.49 crore (4,49,92,094).
ADVERTISEMENT
The active cases now comprise 0.01 per cent of the total infections, while the national Covid-19 recovery rate has been recorded at 98.81 per cent, the ministry said.
The number of people who have recuperated from the disease surged to 4,44,57, 379 and the case fatality rate was recorded at 1.18 per cent.
According to the ministry's website, 220.66 crore doses of Covid-19 vaccine have been administered in the country so far under the nationwide vaccination drive.
Meanwhile, Maharashtra on Tuesday reported 31 new Covid-19 cases, the state health department bulletin said.
No Covid-19 death was reported in the state on Tuesday, the bulletin said.
Case fatality rate in the state is 1.81 per cent, the bulletin further said.
The fresh cases took the overall infection tally to 81,69,405, as per the bulletin.
The state currently has 172 active cases, the state health department said in the bulletin.
33 patients were discharged on June 6. 80,20,681 Covid-19 patients discharged after full recovery until Tuesday. The recovery rate in the state is 98.18 per cent, the bulletin said.
At present dominant variant of Covid-19 is Omicron XBB.1.16. Total 1,685 cases were found to be infected with this variant. There were 19 deaths reported among the cases of this variant.
Since 1st Jan 2023, 122 Covid-19 deaths have been recorded. 72.95 per cent of these deaths have occurred in individuals above 60 years of age, 84% of the deceased had comorbidities, 16 per cent did not have any comorbidity.