At least ten people were killed and around 55 injured when a bus fell into a deep gorge on the Jammu-Srinagar national highway on Tuesday morning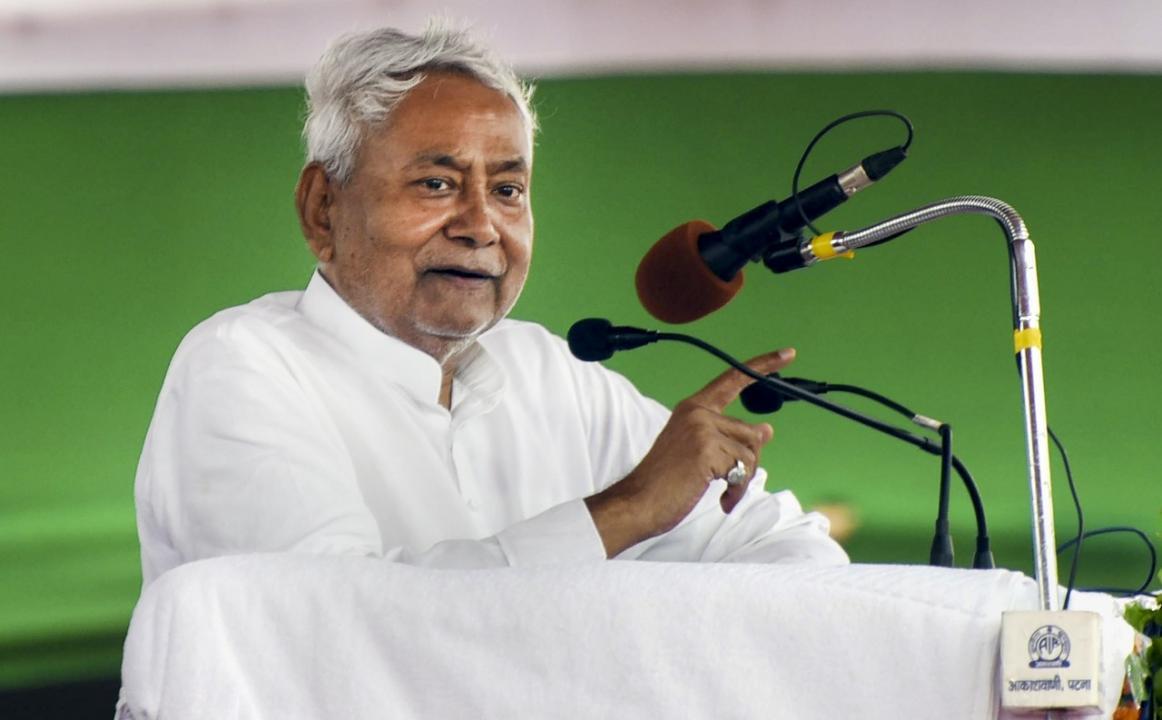 Bihar Chief Minister Nitish Kumar. File Pic
Expressing condolences over the death of pilgrims from Bihar in a bus accident in Jammu, Chief Minister Nitish Kumar announced an ex-gratia of Rs 2 lakh to the families of the deceased.
At least ten people were killed and around 55 injured when a bus fell into a deep gorge on the Jammu-Srinagar national highway on Tuesday morning.
ADVERTISEMENT
"Chief Minister Nitish Kumar is deeply saddened by the death of Bihar natives in Jammu and Kashmir's bus accident and announced an ex-gratia of Rs 2 lakh to the next of kin," read an official, reported news agency ANI.
The Bihar Chief Minister directed the Jammu and Kashmir government officials for proper treatment of those injured in the accident.
According to officials, the bus was on its way to Katra from Amritsar when the incident took place near Jhajjar Kotli - about 15 km from Katra in Jammu district, reported ANI.
J-K Chief Secretary Arun Kumar Mehta after meeting the people injured in the bus accident said that the injured have been extended all the required help, reported ANI.
"All the injured are being medically treated, and they are being extended all help," he said.
J-K Director General of Police (DGP) Dilbagh Singh also added that around two to three people have been critically injured and are being treated, reported ANI.
"We are trying to provide the best possible care to the injured. 10 people have died and 2-3 are critically injured," said Dilbagh Singh after meeting the injured.
Senior Superintendent of Police (SSP) Jammu, Chandan Kohli said that all the passengers have been evacuated and the rescue operation was almost complete.
"10 people died and around 55 are injured. All have been evacuated. The rescue operation is almost complete. The SDRF team is also present on the spot," the SSP told ANI.
Kohli said that the injured were shifted to the hospital. He said paramilitary teams and State Disaster Response Fund (SDRF) were engaged in evacuation and rescue operations.
The SSP further added that the bus was carrying more passengers than the prescribed limit and all this will be probed.
(With inputs from ANI)