"A due procedure should be followed in disqualification of a member of Parliament and legislature upon conviction in a case. There should be a notification from the Election Commission on which the Lok Sabha Speaker should act after seeking the approval of the President. Obviously, this takes some time", said Lalan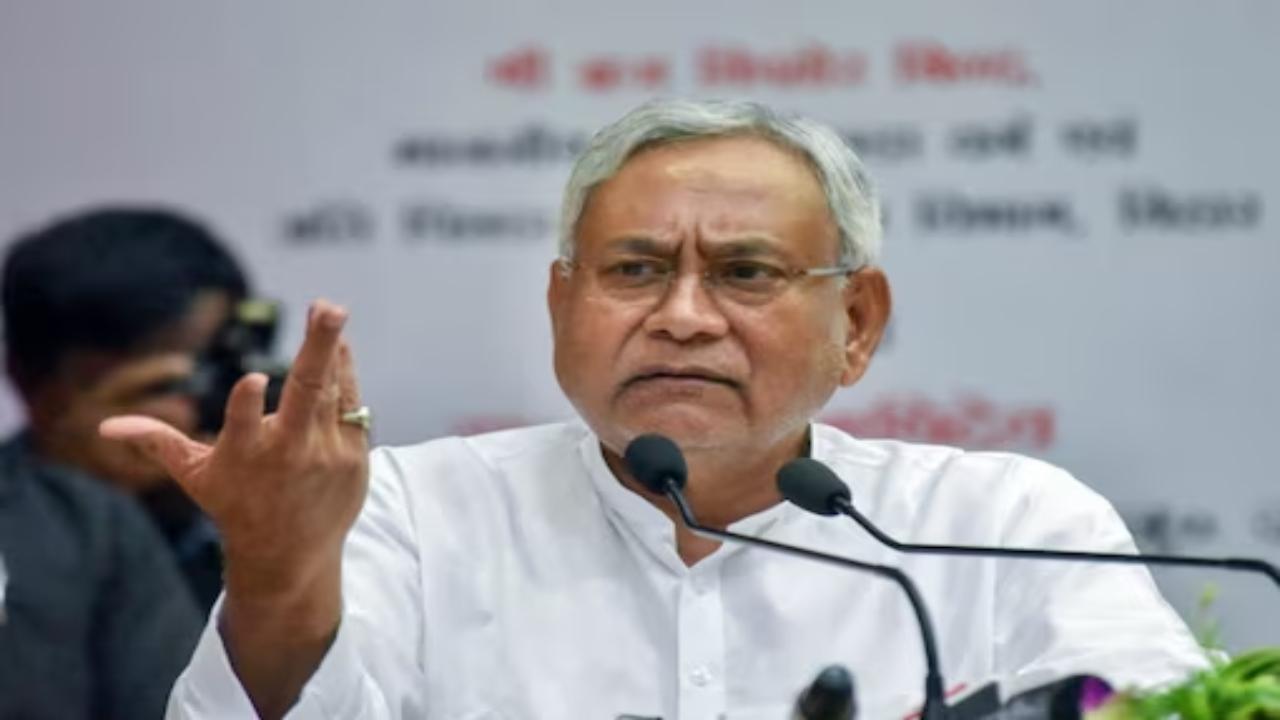 File Photo/PTI
Bihar Chief Minister Nitish Kumar's JD (U) on Saturday charged the Narendra Modi government at the Centre with having played an "active role" in ensuring "hasty" disqualification of Congress leader Rahul Gandhi from the Lok Sabha.
JD (U) national president Rajiv Ranjan Singh alias Lalan also alleged that the CBI case against Bihar Deputy Chief Minister and RJD leader Tejashwi Yadav, was an instance of "central agencies being used to settle scores with political opponents".
ADVERTISEMENT
Lalan was responding to questions, here, from reporters on the disqualification of Gandhi following his conviction, by a Gujarat court, in a defamation case.
"A due procedure should be followed in disqualification of a member of Parliament and legislature upon conviction in a case. There should be a notification from the Election Commission on which the Lok Sabha Speaker should act after seeking the approval of the President. Obviously, this takes some time", said Lalan.
He added, "in case of Rahul Gandhi, though the disqualification was ordered in less than 24 hours of the court order. The hasty manner (hadbadi) shows that the government at the Centre has played an active role in the episode".
"This also shows that the ruling dispensation's exasperation (baukhlahat) and desperation (hataasha). But the people of the country are smart enough and they (the BJP) will be held to account (hisab kar diya jaaega) at the appropriate time", said the close aide of the Bihar CM, who had quit the NDA last year and has since become a strong votary of opposition unity.
Asked about Tejashwi Yadav, who was appearing before the CBI at Delhi for questioning in the land for jobs scam, Lalan said "this is yet another instance of the Centre's use of its agencies for political purposes".
"They say that the irregularities took place in 2008. Even if one accepts their theory that till 2014 the UPA was in power and it was supported by RJD hence no action was initiated, what had stopped these people (NDA) from taking action for so many years", asked the JD(U) chief.
He alleged "it is not a mere coincidence that the case against Tejashwi Yadav has resurfaced after the BJP's loss of power in Bihar and our realignment with the RJD. But I would say that in this case, too, the people will hold those in power at the Centre to account".
Also read: My name is not Savarkar, it is Gandhi & Gandhi never offers apology: Rahul on BJP's demand
Meanwhile, senior BJP leader and Union minister Giriraj Singh chuckled at the predicament of Gandhi, saying the Congress leader had been "cursed" by RJD president Lalu Prasad, an old ally.
"Remember that famous incident of Rahul Gandhi tearing up the ordinance in public? The ordinance had been brought to ensure that Prasad, whose conviction in fodder scam had by then become almost certain, did not lose his membership of the Lok Sabha and get debarred from fighting elections in future", said Singh, who represents Begusarai Lok Sabha seat in Bihar.
"Lalu Prasad had then cursed (shraap diya tha) Rahul Gandhi that may you suffer the same fate as I", he added with a hint of mischief. 
This story has been sourced from a third party syndicated feed, agencies. Mid-day accepts no responsibility or liability for its dependability, trustworthiness, reliability and data of the text. Mid-day management/mid-day.com reserves the sole right to alter, delete or remove (without notice) the content in its absolute discretion for any reason whatsoever. Do you like to interpret your dreams?