Violence is on the rise in the North African country due to fighting that erupted between its army and paramilitary forces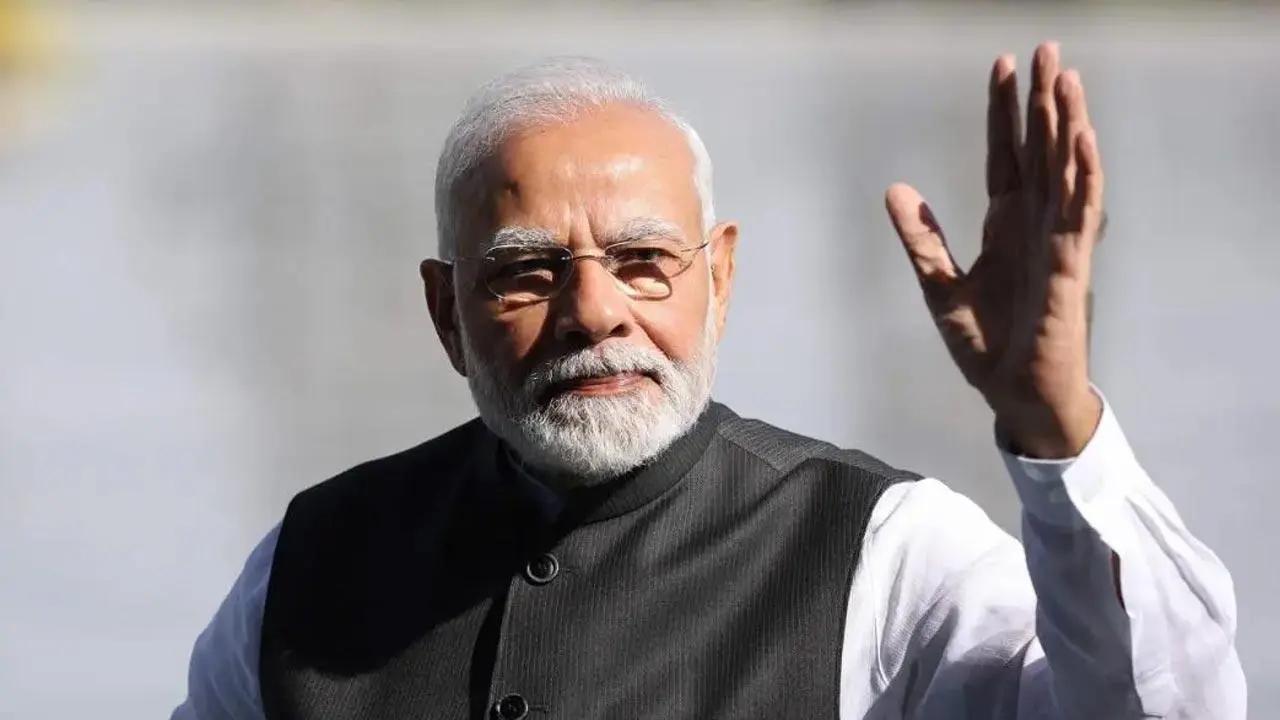 PM Modi. File Pic/AFP
Prime Minister Narendra Modi is set to chair a high-level meeting to review the security of Indians in violence-hit Sudan, sources said.
Violence is on the rise in the North African country due to fighting that erupted between its army and paramilitary forces.
ADVERTISEMENT
An unspecified number of Indians are said to be stranded in the country amid the military and political crisis.
Thousands of civilians have fled Sudan's capital Khartoum after fighting escalated in the region.
At least 350 people have been killed in the fighting so far, according to Al Jazeera.
On Thursday, UN Secretary-General Antonio Guterres and External Affairs Minister S Jaishankar met in New York and spoke about the developments in Sudan.
"We had a very good meeting. Most of our meeting was on the Sudan situation. We also discussed the G20, and Ukraine conflict, but essentially it was about Sudan," Jaishankar told ANI.
"In Sudan, the UN is trying to establish a ceasefire and that is really key because at the moment, unless there is a ceasefire and unless there are corridors, it's not safe for people really to come out," the External Affairs Minister said.
Jaishankar yesterday said that the Indian government is in continuous touch with its citizens stuck in Sudan where fighting has been raging between forces loyal to Sudan's army chief Abdel Fattah al-Burhan and his deputy, Mohamed Hamdan Daglo, who commands the paramilitary Rapid Support Forces (RSF).
Also Read: India condemns acts of violence: Modi after Japanese PM escapes unhurt in blast
The EAM said: "Our team in Delhi is in continuous touch with the Indians in Sudan, advising them, saying we know it's very difficult for everybody but keep calm and don't take unnecessary risk. I hope that the efforts will yield something very soon."
The conflict began since a coup in 2021 between Sudan's military leader and his deputy on the ruling council erupted derailing a plan for a transition to a civilian democracy after the fall of longtime dictator Omar al-Bashir in 2019. Elections were supposed to be held by the end of 2023.
However, according to reports, neither Abdel Fattah al-Burhan nor, Mohamed Hamdan Daglo appeared ready to relinquish power and the power struggle turned violent on April 15.
Violent clashes were witnessed in Sudan since then between the country's army and a paramilitary group over a proposed timeline for handing over power to a civilian government.Earlier, the Ministry of External Affairs spokesperson Arindam Bagchi said the MEA is in contact with the Indian embassy in Sudan.
"This is an issue on which we are keeping a very close watch and the evolving situation there," Bagchi said.
"Our mission in Khartoum is in contact the Indian community there through formal and informal channels. Our embassy has issued several advisories," he added.
A control room has also been opened in New Delhi to address the concerns more efficiently. "We have set up a 24x7 dedicated control room for providing information and assistance," Bagchi informed.
"Most of the calls are being received in Khartoum. However, are people who are contacting here (MEA office in New Delhi). More than 100 calls have been received in less than 24 hours," Bagchi informed.
Regarding the demise of an Indian in Sudan, Bagchi said, "There has been an unfortunate death of one Indian national. His body is currently at a hospital after a lot of effort, we have been able to get that body move from his apartment complex into a mortuary. Our embassy is in touch with the family of the deceased as well as the medical authorities there."
"We are engaged with countries in the region and other countries that have a key role to play particularly, the US, UK, Saudi Arabia and the UAE," Bagchi said.
The spokesperson said that the Indian ambassador in Washington DC and the High Commission in London are in touch with the respective host governments. "We are also working with various UN Bodies that are present since the UN has a significant presence there," Bagchi said.
This story has been sourced from a third party syndicated feed, agencies. Mid-day accepts no responsibility or liability for its dependability, trustworthiness, reliability and data of the text. Mid-day management/mid-day.com reserves the sole right to alter, delete or remove (without notice) the content in its absolute discretion for any reason whatsoever