The party's spokesperson Tanvir Sadiq said that long standing "undemocratic rule" has increased the hardships of the people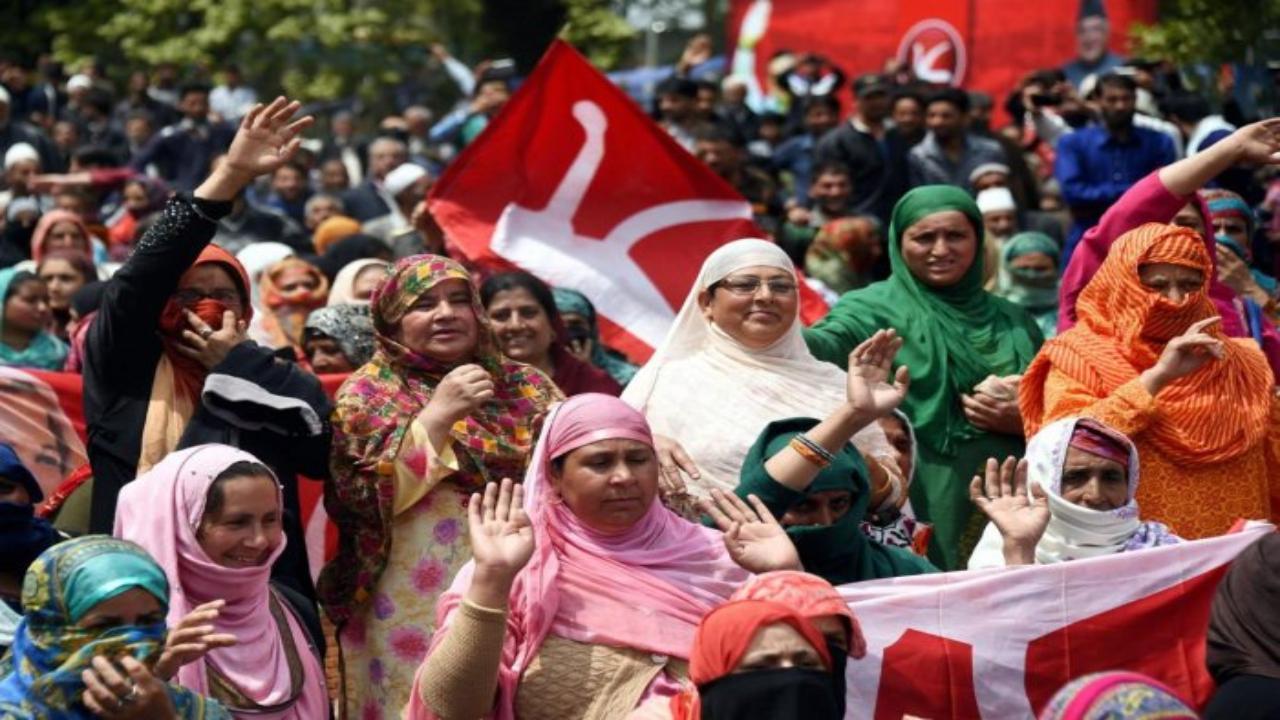 Supporters of Jammu and Kashmir National Conference at an election rally. File photo/PTI
The Jammu and Kashmir National Conference on Saturday rued the apathy of the center in salvaging democracy in the erstwhile state of Jammu and Kashmir.
The party's spokesperson Tanvir Sadiq said that long standing "undemocratic rule" has increased the hardships of the people.
ADVERTISEMENT
Speaking with media outside the party headquarters at Nawa-i-Subuh complex in Srinagar, Sadiq said that even the Chief Election Commissioner acknowledged the "deepening void in J&K due to the lingering undemocratic rule".
"If he is cognizant of this fact then why aren't elections being held," Sadiq asked, "They have been citing one excuse after another, first it was security, then it was weather and then the run-up preparations for the election process. Now when the weather is clear, and the situation is admittedly normal; not holding the polls despite the ECI nod indicates the BJP is afraid of the polls," he said.
Sadiq said that his party has an impression that the Election Commission doesn't want to have polls in Jammu and Kashmir. "When our representatives asked the Chief Election Commissioner why the ECI wasn't holding the polls in J&K, the visiting delegation members were told that the commission has completed the delimitation exercise, voter list is prepared, polling booths are identified and election staff is prepared and that ECI is waiting for two things; weather and security clearance. What holds them now from going with the exercise? Security, we are being told, has improved significantly, and the weather is clear."
Also read: 'Salman aur tu Fix; Delhi me mil tu ak 47 se uda dunga': 23-yr-old Pune man's threat message to Raut
He contended that delay in the restoration of an elected legislator in J&K will make the democratic recovery of the beleaguered region unattainable. "The new model in place in Jammu and Kashmir is bereft of democratic moorings with no say of locals including Dogras, Kashmiris, Paharis, Gujjars in the decision-making process. Consequences of denying democratic rights to people would not augur well for the prized freedom, stability, and strength of our country. It will put the entire region on the path of terminal alienation," he added. Do you indulge in mindful activities for an improved mental health?