To avenge the deaths of 40 Central Reserve Police Force (CRPF) troopers who were killed when a JeM terrorist rammed an explosive-laden car into the paramilitary force's convoy in southern Kashmir's Pulwama district on February 14, 2016, India launched the attack on the JeM camp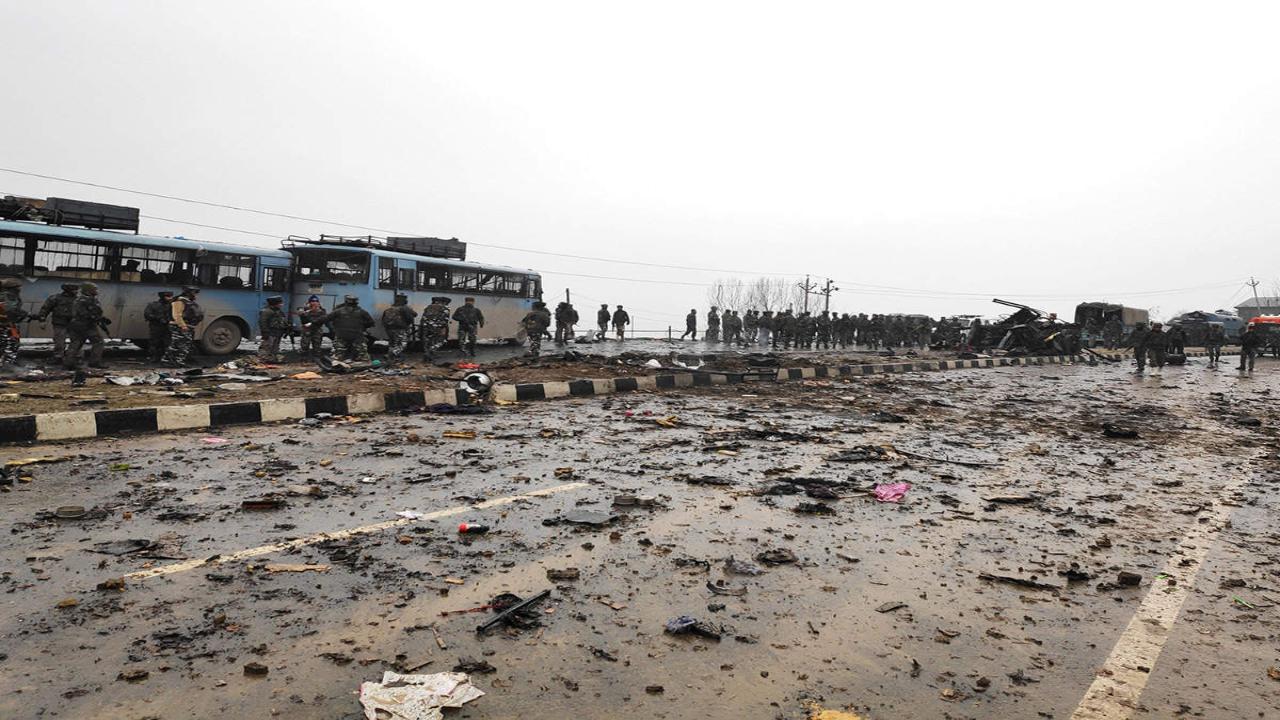 File Photo/PTI
The Indian Air Force (IAF) executed 'Operation Bandar' on February 26, 2019, in retaliation to the 2016 Pulwama terror attack. In order to conduct the 'pre-emptive strike' on a Jaish-e-Mohammed (JeM) camp in Pakistan's Khyber Pakhtunkhwa province, twelve Mirage 2000 fighter planes crossed the border.
To avenge the deaths of 40 Central Reserve Police Force (CRPF) troopers who were killed when a JeM terrorist rammed an explosive-laden car into the paramilitary force's convoy in southern Kashmir's Pulwama district on February 14, 2016, India launched the attack on the JeM camp.
ADVERTISEMENT
Based on intelligence inputs, the IAF attacked the major JeM training facility in Balakot. The JeM camp was the objective, according to the Ministry of External Affairs, since "India did not want any civilian casualties".
After the "airstrike" the government said the move was made because it had credible information that Masood Azhar's JeM was planning another suicide attack and that the fidayeen were being prepared for it. "An immediate preemptive action became unavoidably important in the face of danger."
Also read: Pulwama Attack: An overview of the tragedy and what happened so far
Pakistan refused to acknowledge that Indian fighter jets had hit any consequential targets in Balakot, but the fact that IAF aircraft had flown into Pakistani airspace embarrassed Islamabad.
The next day, Islamabad sent its PAF aircraft to carry out retaliatory action and entered into Indian airspace in Jammu and Kashmir leading to tensions between India and Pakistan.
A dogfight between the two Air Forces broke out. IAF Wing Commander Abhinandan Varthaman, who was flying a Mig-21 Bison aircraft, took a hit, but survived and was taken prisoner by Pakistani army. India urged his immediate, secure return. Next day, the Prime Minister of Pakistan, Imran Khan, returned the pilot.
Varthaman was, later, awarded Vir Chakra and promoted to the position of Group Captain.