Atal Bihari Vajpayee, a respected figure in Indian politics, is widely known for his contributions as a statesman and former Prime Minister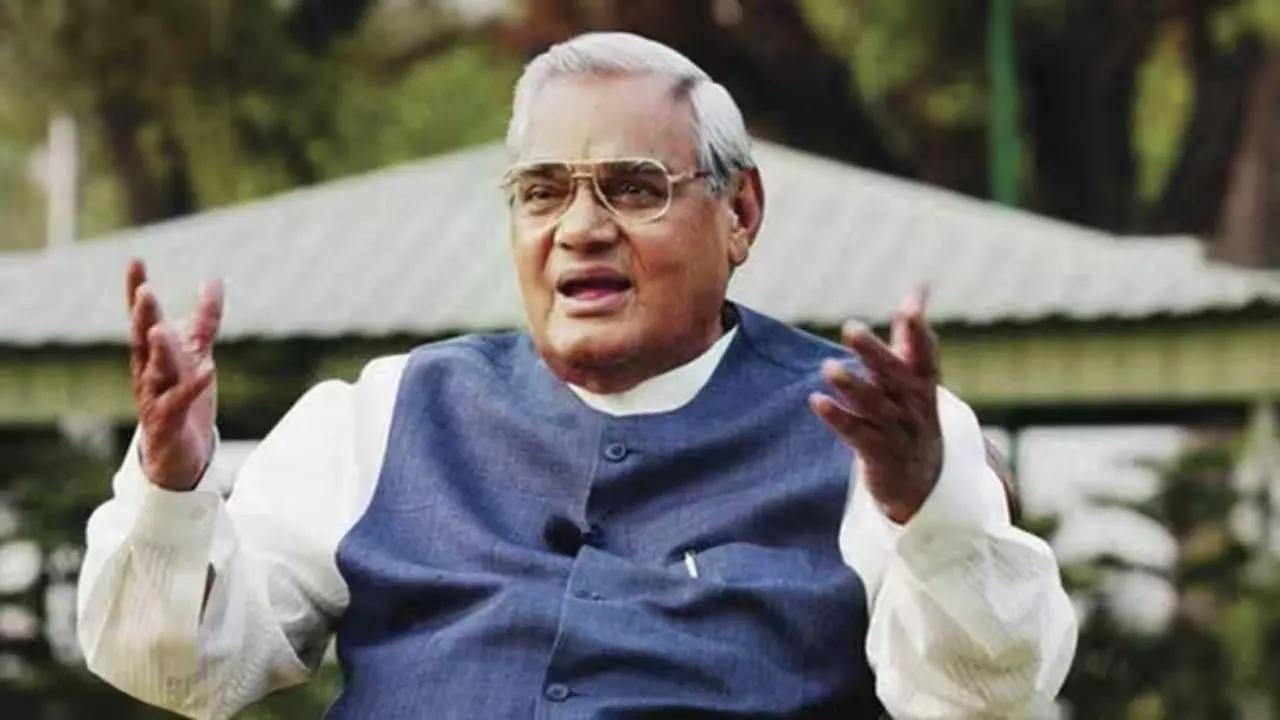 Atal Bihari Vajpayee. File Pic
Atal Bihari Vajpayee, a prominent leader of the Bharatiya Janata Party (BJP) and a respected figure in Indian politics, is widely known for his contributions as a statesman and former Prime Minister. Beyond his well-known achievements, there are several lesser-known facts about his life that shed light on his personality and legacy.
Poet at Heart: Apart from his political prowess, Vajpayee was a gifted poet. His literary talents were evident in his Hindi poems, which he often recited on various occasions. He published several collections of his poetry, showcasing his deep emotions and thoughts.
ADVERTISEMENT
Vegetarian Lifestyle: Vajpayee was a staunch vegetarian and believed in a simple way of living. His vegetarianism wasn't just a dietary choice but also aligned with his philosophy of non-violence and respect for all forms of life.
A Remarkable Orator: Vajpayee's oratory skills were legendary. His speeches had a unique blend of wit, wisdom, and eloquence that captivated audiences. He could communicate complex ideas in a simple and relatable manner, making him a beloved leader among people from diverse backgrounds.
Resilient Spirit: Vajpayee's journey in politics was marked by both successes and setbacks. Despite facing challenges and political defeats, he remained resilient and determined. His ability to bounce back from adversity demonstrated his unwavering commitment to his ideals and the greater good of the nation. This resilience not only defined his character but also inspired countless individuals to persevere in the face of difficulties.
Foreign Policy Innovator: Vajpayee was a visionary in international relations. Under his leadership, India conducted its nuclear tests in 1998, which signaled the country's emergence as a nuclear power. However, he also advocated for peaceful coexistence and worked towards improving diplomatic ties with neighboring countries, such as Pakistan. His efforts to initiate dialogue and reduce tensions earned him recognition as a statesman committed to regional stability.
Atal Bihari Vajpayee's legacy extends beyond his political achievements. His multifaceted personality, encompassing his poetic pursuits, cinematic connection, dietary choices, exceptional oratory skills, and inclusive leadership style, makes him a truly remarkable and unforgettable leader in India's history.
"Exciting news! Mid-day is now on WhatsApp Channels

Subscribe today by clicking the link and stay updated with the latest news!"
Click here!