The military insists on the full implementation of the cease-fire terms before further discussions can take place, without providing further details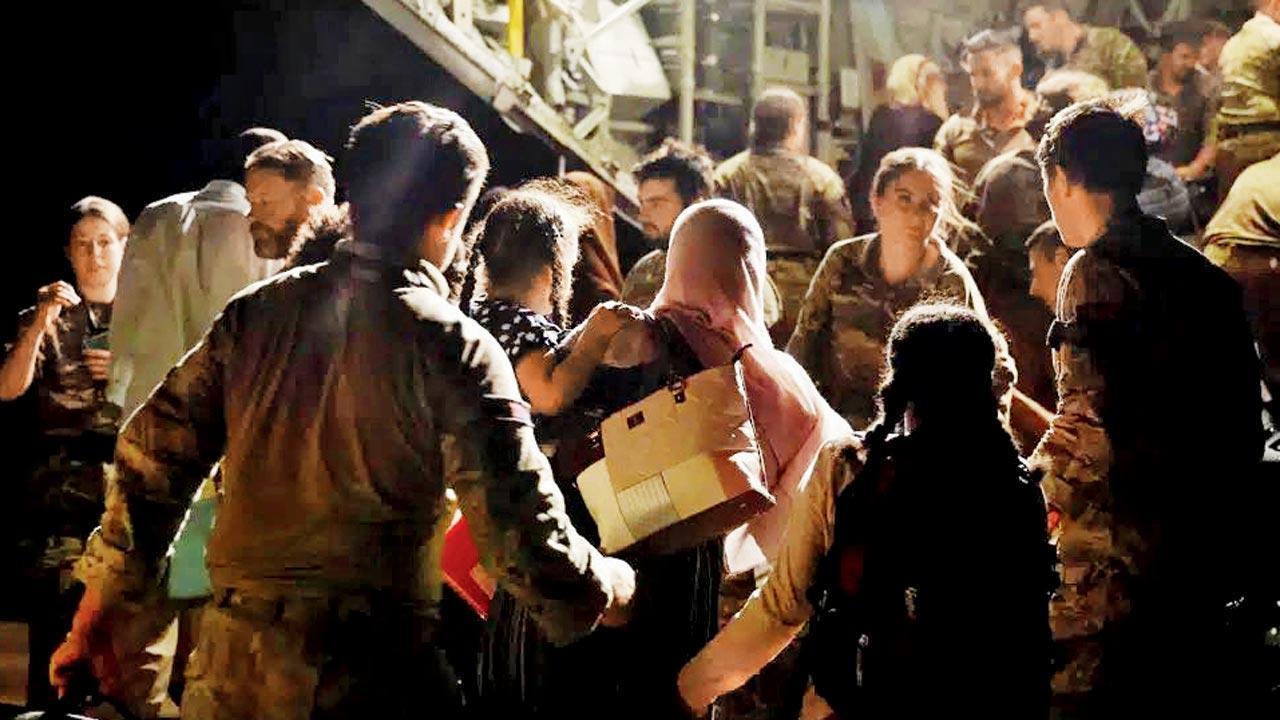 Evacuees and military personnel board an RAF aircraft bound for Cyprus from Wadi Seidna Air Base in Sudan on April 29. Pic/AP
The Sudanese military has announced the suspension of its participation in talks with the paramilitary Rapid Support Forces (RSF) due to repeated violations of the humanitarian cease-fire, according to Brigadier Nabil Abdalla, a spokesman for the Sudanese armed forces. The military's decision comes as a protest against the RSF's occupation of hospitals and other civilian infrastructure in Khartoum, the capital city.
The military insists on the full implementation of the cease-fire terms before further discussions can take place, without providing further details.
ADVERTISEMENT
The suspension of talks between the military and the RSF is seen as a setback for the United States and Saudi Arabia, who have been mediating between the two sides in an effort to resolve the conflict in Sudan. The country has been in chaos as a result of the clashes between the military, led by General Abdel-Fattah Burhan, and the RSF, commanded by General Mohammed Hamdan Dagalo.
The conflict has resulted in the deaths of at least 866 civilians and forced nearly 1.4 million people to flee their homes.
The military's move comes after the extension of a shaky cease-fire agreement for five more days, following concerns expressed by the US and Saudi Arabia over ongoing violations of the truce. In a joint statement, the two countries called out both sides for specific breaches of the cease-fire, including airstrikes by the military and the RSF's occupation of homes and seizure of properties.
The theft of fuel, money, aid supplies, and vehicles belonging to a humanitarian convoy was also highlighted.
The Sudanese conflict has had a significant humanitarian impact, displacing thousands of people and turning urban areas, including Khartoum, into battlefields. Foreign governments have evacuated their diplomats and nationals, and many foreign residents have also left the country.
The situation remains tense, and efforts to reach a lasting cease-fire and negotiate a settlement between the warring sides face significant challenges.
(With AP inputs) Do you practice ecotourism?