Perhaps the most insidious form of Indian misogyny is blaming Anushka Sharma for Virat Kohli's lack of performance in yesterday's match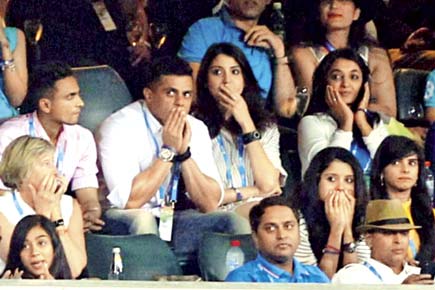 Anushka Sharma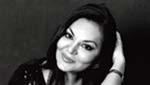 Perhaps the most insidious form of Indian misogyny is blaming Anushka Sharma for Virat Kohli's lack of performance in yesterday's match. Because rather than being respected as an individual in her own right, this blame game only underlines how women are still regarded as appendages and mostly nuisances when it comes to matters of import, such as eleven men clicking a ball around with a wooden stick.

Anushka Sharma at the Sydney Cricket Ground during the WC semi-final between India and Australia. Pic/Suman Chattopadhyay
As soon as the dust of disappointment had settled in Sydney and across the world, we were waiting for the carping to begin. We are poor losers at the best of times, and cricket is one of our weakest spots, so we expected the bitterness and bile to ooze out, of course. But that it would coalesce around an individual who just happened to be there for her BF was more than we had expected.
Mercifully, there were enough sensible people to call for order and justice. When it began to look like a blue thrashing, Shobhaa De had tweeted 'Dear Lord, please spare Anushka Sharma! It's not her fault if we lose!' But when things got worse and the name calling had begun, the leading commentator had said, 'Oh no, it's going to get worse!' We agree. Leave the girl alone, guys.
The Melting Pot
"Last night, I was part of something truly exciting... the birth of a big idea. Called The Stirring, it's a consortium of people for whom the world revolves around food, curated by the Food Bloggers Association of India (FBAI).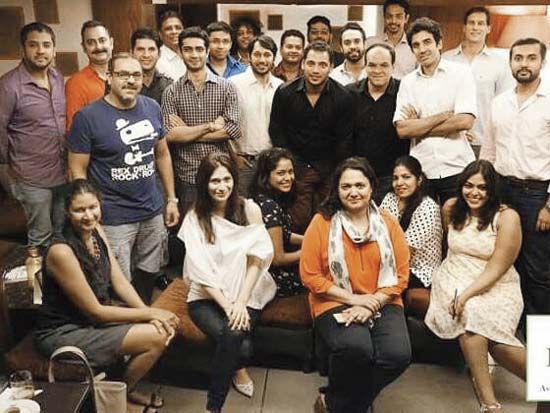 Food bloggers meet at The Stirring
It will now meet every month to discuss common concerns, come up with creative solutions and exciting new associations," said our friend and former colleague, the lovely Priya Pathiyan, describing a smattering of "restaurateurs, suppliers, organic farmers, journalists, food bloggers" who'd met on Tuesday night at the Busaba to bond over the restaurant's famous spicy potato wedges and salt-and-pepper fish accompanied by quaffs of Amrut, the single malt produced in India.
"There were around 20 of us food bloggers, Samir Malkani, who'd put it together, Bussaba's Nikhil Chib, Gauri Devidayal from the Table, Gregory Kroitzsh from the Barking Deer, and others who met for the first time to discuss long-term and common food issues," says Sassy Spoon's Irfan Pabaney.
"The topic of the evening was 'Farm to fork' and the consensus was that we as a group should undertake the responsibility of ensuring that organic farming is a viable business for small farmers," he said. "Like the name suggests, the evening stirred up some stirring ideas," said Pathiyan, who is reported to have come up with the wonderful name.
Remembering Freda
"Remembering my mother, Freda Bedi, who passed away this day in 1977, her last 15-year as a Tibetan Buddhist nun," said actor Kabir Bedi yesterday, on his mother Freda Bedi aka Sister Palmo, the Oxford-educated, British woman who became the first Western woman to be ordained into Tibetan Buddhism.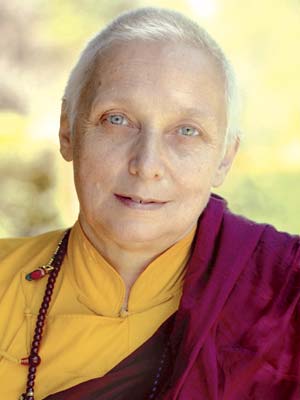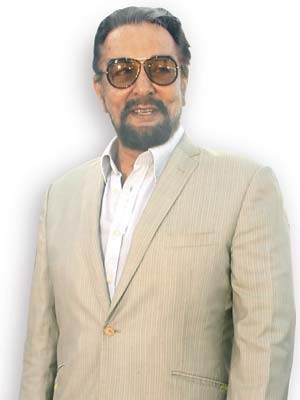 Freda Bedi. Pic/John Hills and Kabir Bedi
"My parents married in Oxford where they were both students. In India, Mummy was one of Gandhi's handpicked Satyagrahis." "After Independence, she turned to Buddhism. In the 1960s she was ordained as a Tibetan Buddhist nun, and rose to its highest women's rank, Gelongma," said Bedi on his way back from a shoot in Bhuj and on his way to the Rajeev Sethi's felicitations at Shah House.
RIP Reggie
The poignancy of social media is something that we are all coming to terms with. The Facebook photographs of friends who have long departed, their everyday tweets that now read with special significance and, of course, the memories of seeing them so vividly alive on their home videos posted. On YouTube is a recent phenomena and one that must contribute its share to the age's collective angst.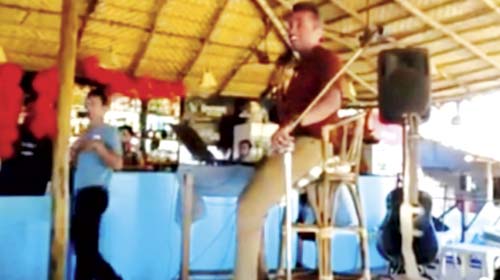 A YouTube video grab of Reggie singing
The past week has seen a fair share of people posting their shock and grief about the untimely death of Reggie, the charismatic owner of one of Goa's prominent beach shacks, Calamari, whose repertoire of sea food delights like Crab Recheado and butter garlic Kingfish was only matched with his zest for getting behind the mic and belting out some pop hits.
And when we watched one of these featuring the late restaurateur's rendering of a Chris Rhea number, we could not help be moved by how carefree and alive he looked. "He was a true Goan at heart and spirit," said industrialist Dattaraj Salgaocar, one of Goa's leading denizens who had been a loyal patron of Calamari, "and he played great music."
Senior movement of top executives
Alarmed by the senior footfall leaving this premier and very grand hotel chain, many in Mumbai's corporate and social circles are speculating on reasons why.
And whereas all kinds of theories abound, one of the more interesting ones is that it's to do with retirement issues. As everyone knows, the hotel, which attracted some of the finest talent in corporate India in the past, was run in something of a feudal manner, with sentiment and grace often overriding the prosaic and humdrum.
Thus, different approaches were taken in different individual cases. For instance, amongst the senior staff and those on its boards, some retired at 58, some at 60 and the grandest among them just went on and on... Of course, later, when the old order changed and a more corporatised intervention was sought to clean out the group's Augean stables, many of the old ways did not pass on.
So you had quite a few senior folk left in pretty ad hoc situations regarding their retirement age, which didn't necessarily bring them joy. That, coupled with a change of guard at the very top, is said to have been the trigger for the people movement. Or so they say.