The former Jammu and Kashmir chief minister said that "we are fighting forces who are trying to break the pluralistic culture of our region"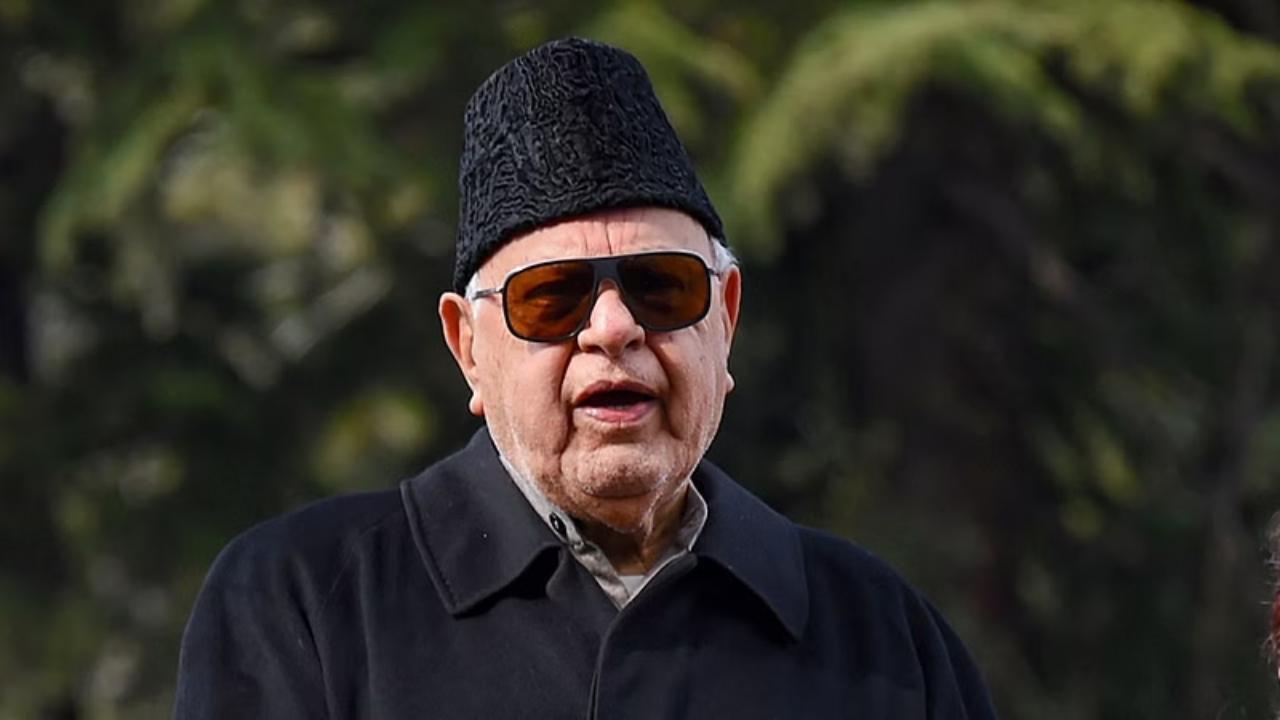 File Photo/PTI
The Jammu and Kashmir National Conference President and Member of the Parliament from Srinagar Dr Farooq Abdullah on Tuesday said that the ongoing "struggle for the restoration of rights" of the people of Jammu and Kashmir is not associated with any particular religion, and region.
He was addressing public and workers delegations who called on him at his residence in Kashmir's capital city Srinagar, according to a party statement.
ADVERTISEMENT
The former Jammu and Kashmir chief minister said that "we are fighting forces who are trying to break the pluralistic culture of our region". "We can fight these challenges if we all do our bit. These forces have long been contriving to divide us on the basis of region and religion. Our disunity serves their purpose. There is no way we can have our rights back without a lasting unity between different sections of our society. Unity in diversity must be our creed to last for all times and under all circumstances, otherwise there is no end in sight to our common problems in the shape of unemployment, inflation, development deficit, Drug addiction, sky rocketing tariffs."
Dr Abdullah said that there is no way all this can change unless "we join our efforts". "This administration is least concerned about public welfare and development. Months and years that followed August, 5, 2019 have been marked by the unpacking of the idea of Jammu & Kashmir, which was based on welfarism, pluralism and unity in diversity. It is now for people to think if they want these injustices to continue. If people are happy with it, let it be. If they want an early end to all of this, they have to rally around the flag of NC. They have to shun individual differences."
Also read: Mumbai: Over 50 pc dogs suffering from canine distemper die in Parel hospital
Meanwhile, the party's Member of the Parliament from Anantnag constituency, Dr Hassnain Masoodi has put up the calling attention notice seeking a response from the Union Home Minister on how Jammu and Kashmir police and administration provided "Z security" to a conman from Gujarat.
In his notice Masoodi asked, "The government's facilitation of his visit to sensitive areas of LoC and meeting with the government officers is a matter of huge security concern. It cannot be brushed aside as a mere lapse as the imposter was not a categorised Protected Person and could not even by mistake be granted Z category protection and logistic support." Do you like to interpret your dreams?