Whether you are 15 or 55 years, having a health insurance policy can ease the financial burden of a medical emergency on you as well as your loved ones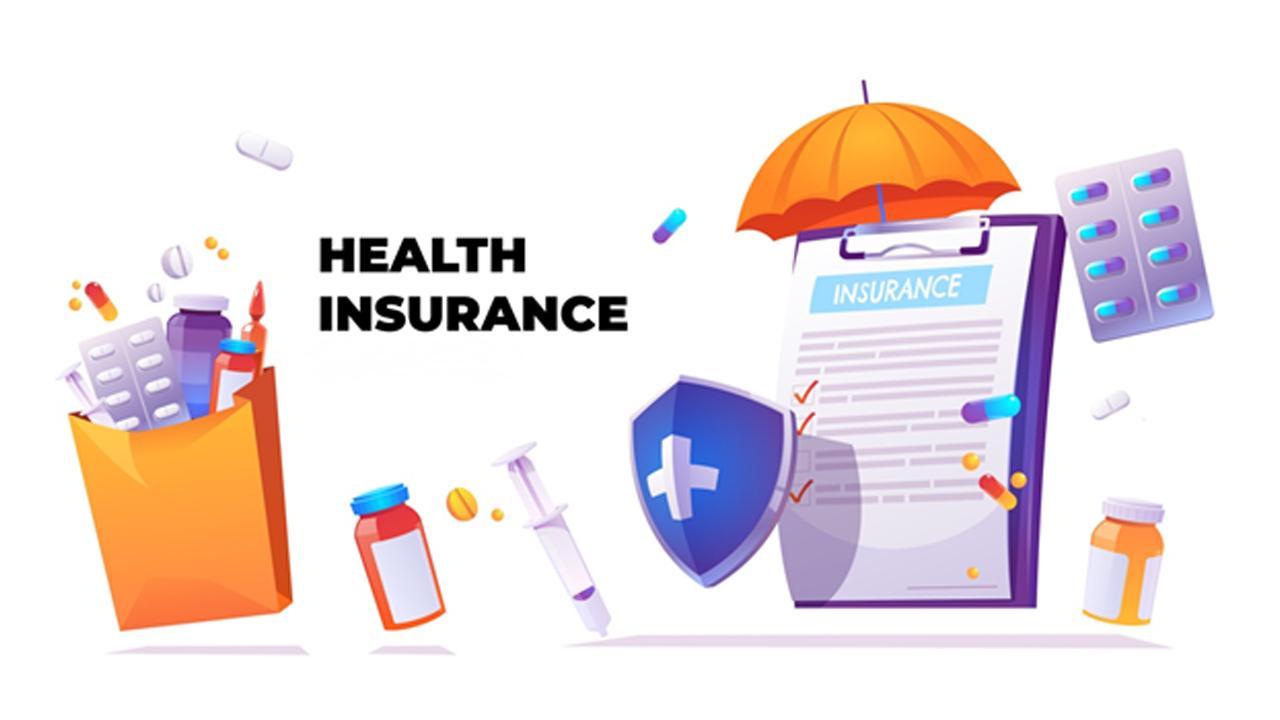 Article Image
Health insurance is crucial for individuals of all ages given the rise of healthcare costs and the increase in lifestyle diseases in India. Whether you are 15 or 55 years, having a health insurance policy can ease the financial burden of a medical emergency on you as well as your loved ones. Senior citizens, especially, have a greater requirement for health insurance as they are more vulnerable to health issues at their age. However, when reading about health insurance, you may have come across an age limit often imposed on purchasing health insurance. Yes, insurers do set an age limit and they have a substantial reason for doing so.
ADVERTISEMENT
Limit only on purchase and not on coverage
Before going any further, it is to be kept in mind that the maximum age limit is only applicable for the purchase of health insurance. Insurance providers offer lifelong renewability for health insurance plans for their insured policyholders. So, once you purchase a plan from them, you can renew it for your life without any restriction of age limits.
Why do health insurers have a maximum age limit on buying health insurance?
When you take an individual or a family health insurance policy, there is certain coverage limit beyond which the policy will not provide protection. The coverage given by a standard health insurance plan should ideally include an extensive variety of diseases, medical treatments, and health issues. When you are young, this coverage often proves to be more than sufficient.
As you cross 60 to 65 years of age, however, your health requirements change. Your chances of getting affected with many illnesses and health disorders increase. This would lead to repeated claims on your health insurance. Especially, if it is a family health insurance policy, then the repeated claims could mean a lesser sum insured for the other insured family members. 
Moreover, there is a chance that you may be at more risk of contracting a critical illness as you age. A normal health insurance plan may not cover critical illnesses, so you may not be able to raise a claim. Hence, purchasing or even going forward with a regular plan may not be helpful to you or your loved ones.
That is why, insurance providers have guidelines that limit the purchase of regular health insurance plans up to a certain age only.
One question arises here - what about those who are above the maximum age limit? How can they secure themselves financially in health matters? Taking into consideration the requirements of people in the age range of 60-75 years, health insurance providers have designed the senior citizen health insurance policy.
Let's take a look at how this plan can benefit our loved ones once they enter the golden years of life.
Shorter waiting period 
Insurers understand the urgency of requiring access to good medical care when you are a senior citizen. Therefore, the waiting period before the plan begins its coverage is kept low. However, make sure to contact your insurer and ask them to inform you of the waiting periods on their plans.
Inclusion of pre-existing diseases 
Since diseases like diabetes, hypertension, heart ailments, and so on are quite common amongst the elderly, senior citizen health insurance plans often cover these even if the conditions are pre-existing. However, this coverage may be subject to certain terms and conditions, so make sure that you are aware of these before going ahead. 
III. Tax benefits
Under section 80D of the Income Tax Act, the premiums paid towards a health insurance policy for individuals over 60 years of age are eligible for tax deductions up to Rs 50,000. 
No limit on the claims
A senior citizen insurance policyholder can make as many claims on their policy as they require, as long as it is within the sum insured. 
Getting the right health insurance provider
There are several insurers in the market that offer senior citizen health insurance plans. Make sure you choose an insurer that provides excellent customer service and has 24/7 claim assistance support. It is also advisable to look for a high claim settlement ratio and a large number of network hospitals. This will ensure that you have extensive access to treatment without having to arrange cash at the eleventh hour for a medical emergency.
Choosing the right riders
It is also essential to ensure that your elderly loved ones are getting adequate additional coverage as well. As the likelihood of getting diagnosed with critical illnesses increases as one ages, you may want to consider opting for the critical illness insurance benefit. Life-threatening diseases such as cancer, heart attack, kidney failure, paralysis, stroke, and so on which are quite common in old age get covered under critical illness add-ons. Or, you may also consider buying a separate standalone critical illness insurance policy.  
The relationship between age and premium
The premium you pay towards your health insurance policy is highly influenced by your age. As mentioned earlier, since senior policyholders are more likely to raise a claim on their insurance, the premium that would be charged to them is on the higher end. In comparison, the premium paid by a 35-year-old individual would be lesser, since the frequency of filing a claim is probably lower. That is why, it is recommended to buy a health insurance policy early so that you can benefit from affordable premiums.
Since the premiums for senior citizen health insurance can be quite high, many may want to mitigate the financial strain they incur. In this regard, you can also opt to pay your premiums in monthly, quarterly or bi-yearly instalments. Because of the recent changes introduced by the IRDA, this is now possible.
Why is health insurance important for senior citizens?
A health insurance plan is necessary to have once you cross 60 years of age for several reasons. Let's look at some of them.
With age comes more susceptibility to diseases
As we age, our immune system weakens and we are more susceptible to diseases and health ailments. This could result in frequent hospitalization that could drain out your hard-earned savings. Having health insurance means that you won't have to pay for hospitalization costs out of your own pocket.
Coverage gives financial independence
With a health insurance plan in place, senior citizens do not have to depend on anybody else for their medical needs. Whether it is a day-care surgery or a lengthy hospitalization, a health insurance plan for senior citizens ensures that the policyholder gets quality treatment without any worry of the finance involved. 
Policy helps retain retirement funds
When you cross 60 years of age, you will most likely retire. People look forward to resting and relaxing with the help of their retirement funds and pension. If a health emergency were to arrive that required a large amount of financing, these funds would get depleted. While the health emergency would be taken care of, it would result in a lack of money for other aspects of life. Having health insurance will ensure that you get the best in medical care without compromising on other aspects of your life.  
Everyone is entitled to a healthy and happy life, regardless of their age. So, whether you are below the maximum age limit or above it, you should have a health insurance policy that can back you up when it is needed.
It is always advisable to contact a professional and read the policy documents carefully before going ahead with any financial decisions regarding insurance. Stay safe and healthy!
This story has been sourced from a third party syndicated feed, agencies. Mid-day accepts no responsibility or liability for its dependability, trustworthiness, reliability and data of the text. Mid-day management/mid-day.com reserves the sole right to alter, delete or remove (without notice) the content in its absolute discretion for any reason whatsoever.
"Exciting news! Mid-day is now on WhatsApp Channels

Subscribe today by clicking the link and stay updated with the latest news!"
Click here!