Taking to the streets of Kolkata, for a second day, Banerjee described the wrestlers' struggle as "a struggle for life, justice, and independence'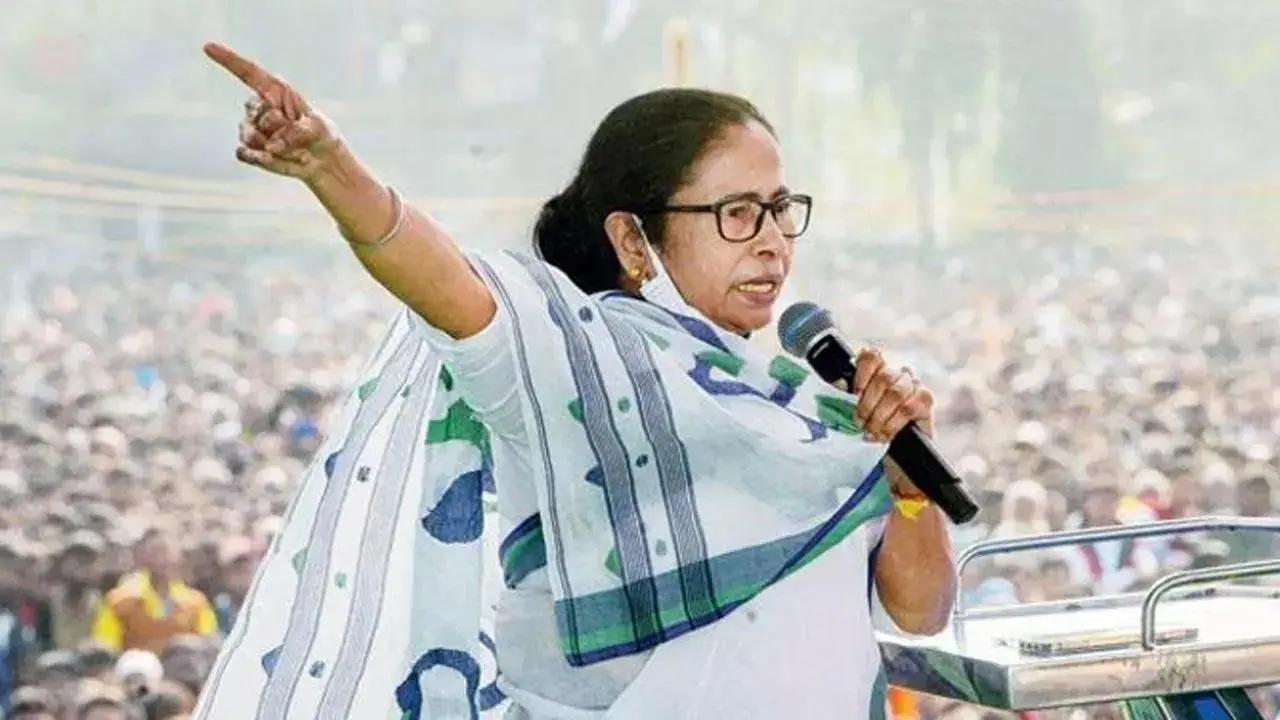 Mamata Banerjee. File photo
On Thursday, West Bengal Chief Minister Mamata Banerjee came out in support of protesting wrestlers who have been seeking arrest of WFI chief Brij Bhushan Singh, stating that she will fight till they get justice.
Taking to the streets of Kolkata, for a second day, Banerjee described the wrestlers' struggle as "a struggle for life, justice, and independence'.
"Will fight till protesting wrestlers get justice," the chief minister said.
ADVERTISEMENT
"I will request the wrestlers to continue their movement. This fight is for life, for independence, for humanitarian justice," Banerjee said while participating in a protest supporting the wrestlers who have been demonstrating sexual harassment of women grapplers and demanding the arrest of the WFI chief.
She was leading a candle march from the statue of Gostha Pal, the first captain of India national football team at the Kolkata Maidan to the statue of Mahatma Gandhi at the Mayo Road-Dufferin Road crossing.
Rajya Sabha MP Kapil Sibal on Thursday took a swipe at Wrestling Federation of India chief Brij Bhushan Sharan Singh's remarks that he will hang himself even if a single allegation is proved against him, saying it does not sound real.
The swipe by Sibal, a senior advocate who represented the protesting wrestlers in the Supreme Court, came a day after Singh, who is facing sexual harassment charges levelled by female wrestlers, said all wrestlers are like his children and he will not blame them as his blood and sweat have also gone into their success.
"I am once again saying that even if a single allegation is proven against me, I will hang myself," Singh had said while addressing a programme in Uttar Pradesh's Barabanki.
In a tweet, Sibal said, "Brij Bhushan: 'Ready to hang myself if single allegation proved'. Suicide? Doesn't sound real!"
The wrestlers, including Olympic medallists Sakshi Malik and Bajrang Punia and Asian Games gold medallist Vinesh Phogat, who were protesting at Delhi's Jantar Mantar since April 23 demanding Singh's arrest, were removed from the site by police on Sunday after they tried to march towards the new Parliament building following its inauguration. They were detained and were released later.
The Delhi Police has registered two FIRs against Singh.
The first FIR pertains to the allegations levelled by a minor and it has been lodged under the provisions of the Protection of Children from Sexual Offences (POCSO) Act along with the sections of the Indian Penal Code concerning outraging modesty.
The other FIR has been registered over complaints from women wrestlers pertaining to outraging modesty.
(Compiled with inputs from PTI) Do you practice ecotourism?