Though the 1975 and 1979 champs didn't qualify for next month's event a few months ago, the thought of them not being around is hurting people in the Caribbean and other parts of the globe, big time now; pace great Sir Andy Roberts says this is beyond disappointing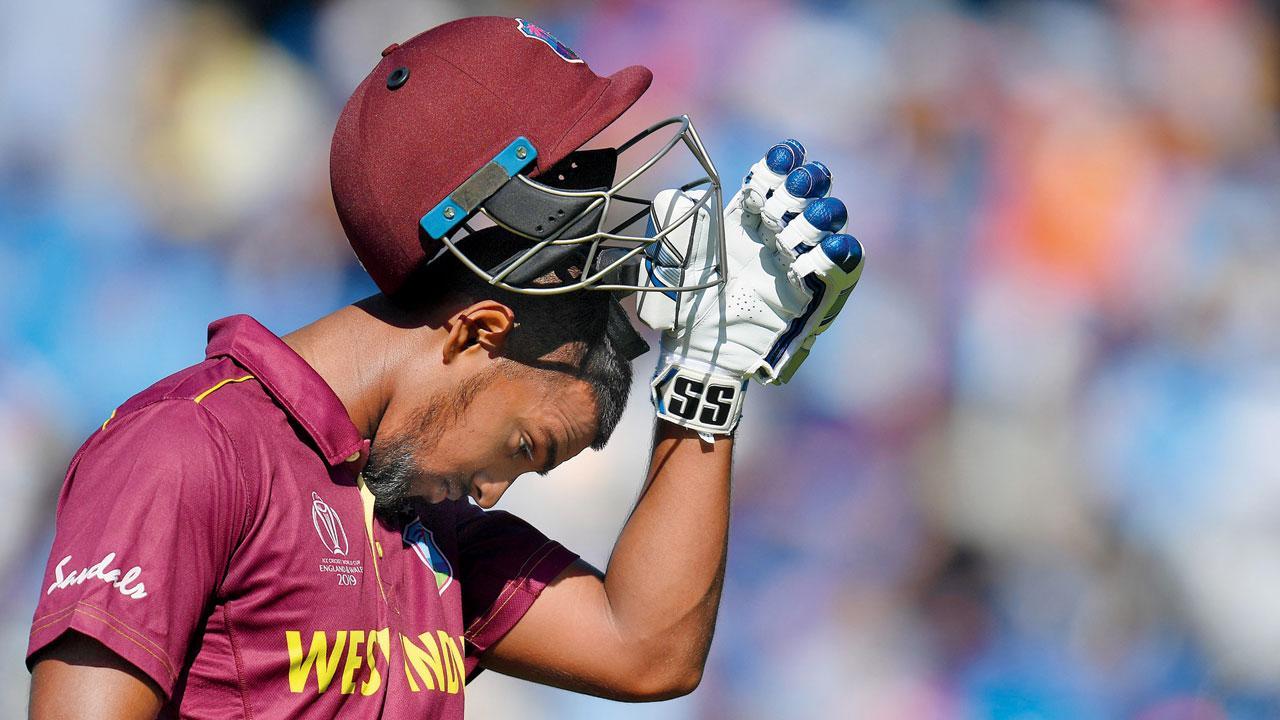 West Indies' Nichols Pooran walks off after being dismissed by India's Kuldeep Yadav during the ICC Cricket World Cup game at Old Trafford, Manchester, on June 27, 2019. PIC/Getty Images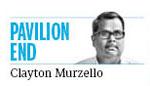 Amidst all the hype leading into next month's World Cup, the pain of the West Indies not being among the participating teams has recurred after first hitting us when they didn't come out on top in the Zimbabwe-hosted World Cup Qualifier in July.
The absurdness of it all may qualify (pun unintended) in the early chapters of cricket's own version of Ripley's Believe It Or Not.
ADVERTISEMENT
The game is littered with examples of rarities, but WI not part of one-day international cricket's biggest stage is unthinkable.
I rang Antigua-based pace great Sir Andy Roberts on Tuesday night to get an idea of the mood prevailing in the Caribbean as the first cricket World Cup without WI, is close at hand. "I can't stress enough how disappointed we are. We read about other countries announcing their teams and we are not going to be there; no WI to talk about. It's beyond disappointment. This is what happens when you don't pay attention to your cricket," Roberts told me.
Roberts figured in the 1975, 1979 and 1983 World Cups and was the WI coach in 1996, the last time the erstwhile kings of cricket figured in an ODI World Cup semi-final.
Their performance in the first two editions before being losing finalists to India in 1983 reflected sheer dominance. However, they nearly lost to Pakistan at Edgbaston in the 1975 edition. Responding to Pakistan's 266, WI found themselves in a hole when Sarfaraz Nawaz sent back Gordon Greenidge, Roy Fredericks and Alvin Kallicharran with only 36 on the board. Skipper Lloyd, who scored a half century, was seventh out with more than 100 to get. Keith Boyce and Vanburn Holder departed for seven and 16 respectively before Roberts joined wicketkeeper Deryck Murray with the scoreboard reading 203-9.
Also read: Name more public infrastructure after bravehearts
Murray (61 not out) and Roberts (24 not out) got the required 64 runs in incredible fashion. I asked Roberts how they managed it. "From what I remember, we had 14 overs to get 60 odd. We had enough balls to do it and that was the most encouraging aspect. It was a question of staying together and I would say we had 50 per cent chances of getting there," he recalled. Strangely, the man-of-the-match award went to Pakistan's Sarfaraz, who bagged four wickets. The adjudicator Tom Graveney had conveyed his decision to the authorities before the match could end. Roberts told me that the England batting great of the 1950s and 1960s had presumed WI would lose and headed to the bar at the ground. Apparently, he learnt about Pakistan's loss from a reporter. "Deryck should have got the award. He stood around and scored the vast majority of runs. Sure, Sarfaraz bowled well, but he didn't finish the game," stressed Roberts.
West Indies steamrolled their opponents in the 1979 World Cup and played with the same XI throughout. But no matter how much talent a team have, the need to labour on will be a constant. As Greenidge wrote in The Man in the Middle, "The celebrations were every bit as hectic as when we had first won the Prudential World Cup four years before and, although we had been red-hot favourites, we had been forced to work hard to justify the bookies' odds."
The 1983 edition was a bitter pill to swallow for WI, losing to India twice, the first one in Manchester being their first-ever loss in a World Cup game.
In 1987, they missed out on the services of premier fast bowler Malcolm Marshall who chose to rest his tired body. Richards' men, who lost close games to England (twice) and Pakistan, didn't make the semi-finals.
In 1992, the men from the Caribbean didn't have the best of build ups to the tournament. Under Richie Richardson, they were not great in the World Series Cup triangular featuring hosts Australia and India. 
But they opened their World Cup with a fine win over eventual champions Pakistan at Melbourne. They couldn't quite repeat the MCG brilliance against England, South Africa, New Zealand and Australia.
In 1996, WI were stunned by minnows Kenya at Pune. They picked themselves up and managed to beat Australia at Jaipur and South Africa in the quarter-finals at Karachi, where Brian Lara scored 111 which was followed by a shocking batting performance by Hansie Cronje's team, who were 186-3 at one stage, chasing 265 for victory. WI reached the semi-finals against Australia and were driving away to victory before giving it away. Wisden of 1997 said, "West Indies pulled off an extraordinary defeat, losing eight wickets in the final 50 minutes."
Roberts watched that from his coach's seat at the PCA Stadium in Mohali. I don't remember him uttering a word to the media from the time his team landed in Mumbai for that World Cup. He was more speechless after the Mohali show!
In 2003, I watched Lara smash a brilliant hundred in the World Cup opener at Newlands, Cape Town and thought WI would go the distance in the remainder of the tournament. It wasn't to be. Same was the case in the World Cups of 2007 at home, 2011 in India and Bangladesh, 2015 in Australia and NZ and 2019 in England. Indeed, WI have disappointed their fans the world over.
In India, players like Chris Gayle, Kieron Pollard, Dwayne Bravo, Andre Russell and Sunil Narine have been hailed for their T20 exploits, but none of them have experienced ODI World Cup triumphs or highs. Viewing that in perspective is as hard to comprehend as WI not being seen in this World Cup.
mid-day's group sports editor Clayton Murzello is a purist with an open stance.
He tweets @ClaytonMurzello. Send your feedback to mailbag@mid-day.com
The views expressed in this column are the individual's and don't represent those of the paper.
"Exciting news! Mid-day is now on WhatsApp Channels

Subscribe today by clicking the link and stay updated with the latest news!"
Click here!