We should stop fooling ourselves and everyone else about how calm and peace-loving we are, because it's not true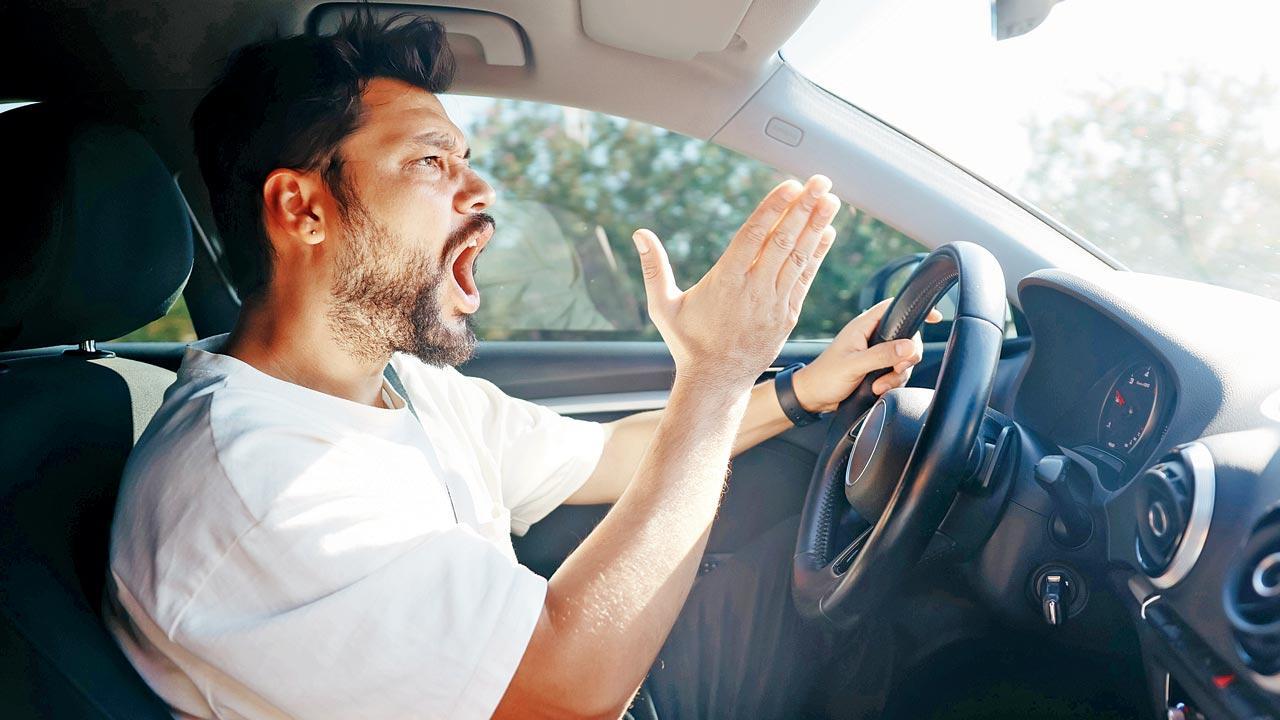 We take road rage for granted, as an inescapable part of our lives. Representation pic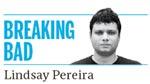 I have, for as long as I can remember, been force-fed the ridiculous idea that India is a peace-loving nation. It goes against everything I see around me, and everything I hear about. If we stop to look at the amount of anger expended around us on a regular basis, it's hard to figure out how or why we subscribe to that imaginary state of tranquillity.
There is nothing about our lives that induces calm. It's why we take road rage for granted, as an inescapable part of our lives. We live in a city that refuses to let us experience silence and tell ourselves that Bombay never sleeps, as if that is a good thing. It is precisely because it never sleeps that we rarely do, and why millions of us live with our windows shut, our air-conditioners drowning the world outside as if that is a natural, normal way to survive.
ADVERTISEMENT
There is anger in every aspect of our existence that involves other people, from rickshaw and cab drivers who refuse to take us where we want to go, to our fellow commuters who don't hesitate to attack each other at the slightest provocation. A few weeks ago, a video of two men being assaulted for blocking the entrance to a train compartment went viral, and no one stopped to think about why this behaviour caused amusement rather than concern. When did we allow our governments to take us for granted and compel us to live like caged animals, denying us basic human rights?
Also Read: The case for pornography
It is because we live with hair-trigger tempers that we often feel like citizens on the cusp of something inhuman. It's why we have words of abuse constantly at our lips, attacking each other's mothers and sisters, and accepting that as part of our culture. We don't stop to wonder at this irrational behaviour because we have grown to accept it, to acknowledge that we cannot and will not treat each other with civility or respect, and that our children will be taught to behave the same way when they grow up.
Anger is useful to a lot of people who recognise its potency and choose to channel it. Dictators throughout history made use of it well, diverting the attention of dissatisfied masses and pointing them in the direction of imagined enemies. Anger clouds the senses and causes tunnel vision, prompting one to see only what one is asked to see. It's what happened in America on January 6, 2021, when a mob attacked that country's Capitol Building under the mistaken assumption that they were fighting for something righteous.
It often feels as if we are moving towards that reality too, being slowly but surely manipulated into a state of rabid fury that will allow us to turn on each other while believing that what we are doing is justified for an imaginary cause larger than us. It's why we need to stop while we still can and take stock of why we live in such a state of fury. We need to ask why we are never given the luxury of being allowed to breathe in peace for a while.
Maybe this sounds unduly pessimistic, but even a cursory look at our newspapers—the ones still covering the news, that is—shows why we are anything but the calm, peace-loving nation we purport to be. It's all a façade, an act we put on for the benefit of foreigners who believe they are vising a spiritual country where everyone loves their neighbour and guests are to be treated as the equivalent of god. They don't know how we treat our neighbours, or how more and more of us are beginning to choose who our neighbours can be based on what their religious or other beliefs are. Bigotry is now such an intrinsic part of who we are that we no longer acknowledge it as abnormal. We simply shrug our shoulders and wait for the next issue to cause outrage.
Nostalgia is a tricky thing, so I hesitate to think of my country as a nicer, kinder place a few decades ago. Maybe we were always a blood-thirsty bunch of people, and it is only now that we are coming to terms with that knowledge. I refuse to accept that things will stay this way though, because if this is who we are, we should do everything we can to make things better for those who are to live in this country after us.
When he isn't ranting about all things Mumbai, Lindsay Pereira can be almost sweet. He tweets @lindsaypereira
Send your feedback to mailbag@mid-day.com
The views expressed in this column are the individual's and don't represent those of the paper