Every moment of joy has each family member of the youngest of the accused in the Bhima-Koregaon case murmur "wish you were here," the title of Pink Floyd's haunting song on aching absences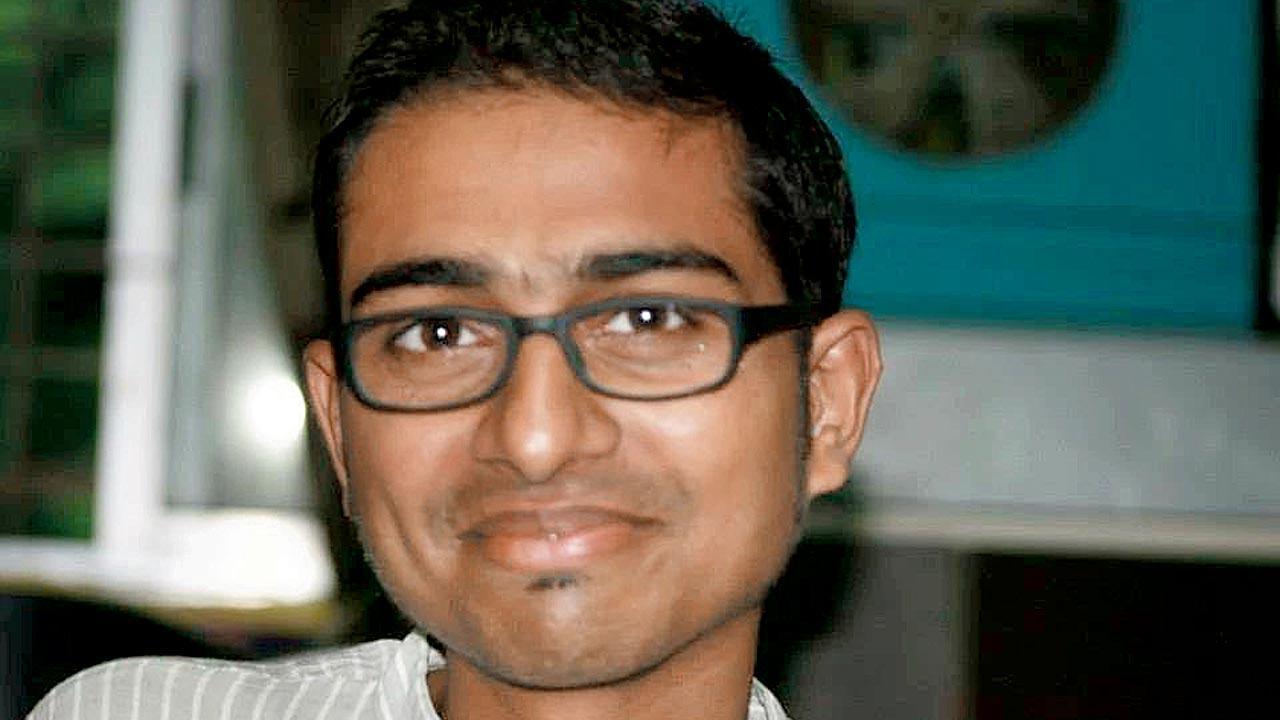 Mahesh has been languishing in prison since his arrest on June 6, 2018. Pic/Twitter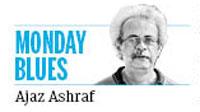 A lady in a house at Wadsa, Gadchiroli district, rages and switches off the television every time Prime Minister Narendra Modi appears on it. The lady is an aunt of Mahesh Raut, who, at 34, is the youngest of the accused in the Bhima-Koregaon case and has been languishing in prison since his arrest on June 6, 2018. That house at Wadsa, where a family of 14 children and adults live, is home to Mahesh. 
Anger alone does not define the Wadsa household. At every festival, at every glad tiding, all of them turn teary. They wept when Mahesh's sister Sonali gave birth to a child in 2019, as they did when Monali, his other sibling, married last year. Here every moment of joy has each family member murmur "wish you were here," the title of Pink Floyd's haunting song on aching absences. Those words they are fated to repeat over and over again.
ADVERTISEMENT
This truth was revealed to Monali when she visited Mahesh in jail, soon after the Central government handed over the Bhima-Koregaon case to the National Investigation Agency. Mahesh, looking downcast, said, "Monali yaar, this is going to be a long, long fight."
She broke down.
It was only human of her to cry at the foretelling of a torrid future by the person who will suffer its searing darts the most. It will be hard for the family to "tell heaven from hell, blue skies from pain." They are already "lost souls swimming in a fish bowl" as they wait for charges to be framed in the Bhima-Koregaon case. It is unlikely Mahesh will get bail as he has been booked under the Unlawful Activities (Prevention) Act.
Month after month, the family will run "over the same old ground", decrying the mighty Indian State for tainting them with the accusation of harbouring a 'terrorist' without even proving it.
When Mahesh was arrested from Nagpur, his Wadsa home was simultaneously raided. Thus was given a chance to those supposedly adept at shooting militants to rummage through Mahesh's library, sparking rumours that bombs and crores in cash had been unearthed from his home. The family's children were bullied about their uncle's link to terrorism.
Mahesh's mother was away at Lakhapur village, Chandrapur district, from where she usually visits Wadsa on weekends. They summoned her to Wadsa and broke the news about the arrest of Mahesh. She cried and cried—and continued to cry, intermittently, for months.
One day two years ago, she stopped asking, as she did earlier, when Mahesh would be set free, and gave weird answers to solicitous questions the family would ask her. It seemed her heart had turned into ice. She did not cry for two long years until, in December, after meeting Mahesh in jail, her emotions thawed into an unceasing flow of tears. Sleepless nights are now her lot, as is head-splitting migraine. She is gnawed by thoughts about the suffering the State has inflicted on her boy, who overcame the family's low income to acquire an education that could have enabled him to realise urban dreams, but did not succumb to materialism.
Consider all these: Mahesh qualified for the Navodaya Vidyalaya (Rajiv Gandhi's project, not Modi's), where he studied free from Standard VI to Standard XII. The premature death of his father compelled Mahesh to secure a Diploma in Education, in the hope of becoming a school instructor and augmenting the family's income. He was selected as a teacher by the Kendriya Vidyalaya Sangathan, even as he obtained a BA degree through an open university. In 2007, he was admitted to the Tata Institute of Social Sciences.
In 2012, he was awarded the Prime Minister's Rural Development Fellows Programme, which places youth to work with community leaders and the administration in districts reeling under Maoist violence. His stipend: Rs 70,000 a month!
He hopped from one village to another, nestling in Gadchiroli's lush forest, educating the villagers about their right to use the forest produce under the Forest Rights Act, 2006. He negotiated for villagers lucrative deals with tendu contractors. His fellowship was extended by a year. Yet he chose to forego the stipend as his work, he told Monali, did not justify the amount. Or perhaps he did so because he had by then joined the adivasis in their agitation against mining companies coveting their land.
Go tell the judiciary: weeks after his arrest, 300 gram sabhas passed a resolution in support of him, scoffing at the State for tagging him Urban Naxal.
Condemned to a sedentary life, Mahesh teaches jail inmates, sketches and reads, devouring over 200 books. He particularly relished Rutger Bregman's Mankind: A Hopeful History, perhaps because he found his life choices vindicated by the author's thesis that the principal driver of humans is altruism, not self-interest. One of his sketches has a man rowing in a boat, with three sentences written in Hindi, the last of which, translated into English, reads: "Can imagination take the boatman to the shore?" Unjustly jailed, Mahesh flies on the wings of imagination into freedom.
In that house at Wadsa, how they wish he were there!
The writer is a senior journalist
Send your feedback to mailbag@mid-day.com
The views expressed in this column are the individual's and don't represent those of the paper