There is a plan to relocate the wires, but it has been over a year with nothing done yet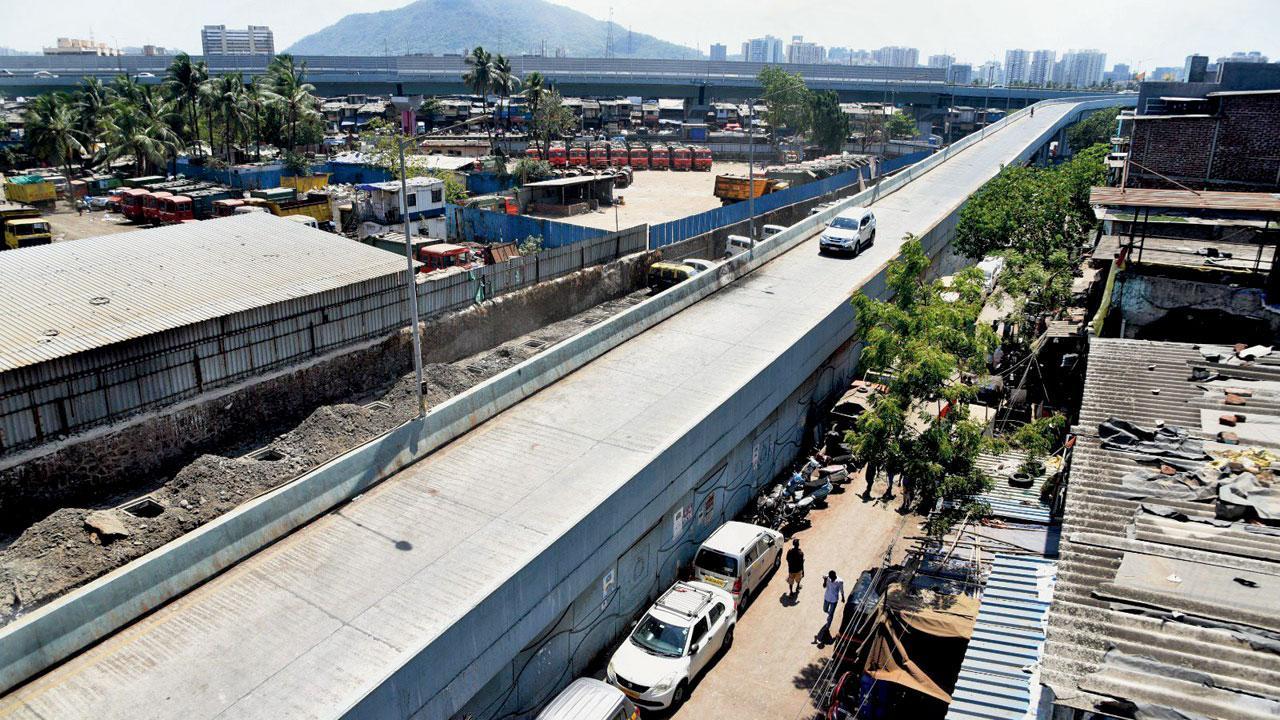 The bridge was opened for traffic in 2021. Pic/Sameer Markande
The new arm of the Ghatkopar Mankhurd-Link Road flyover, built for dumpers and trucks, has high-tension cables overhead, which has rendered it unusable as of now. This has been built at a cost of approximately Rs 11 crore, a report stated in this paper.
There is a plan to relocate the wires, but it has been over a year with nothing done yet.
ADVERTISEMENT
Some locals have been cited as saying in the report that they are looking into the possibility of wire relocation and erecting sound barriers as this is affecting residences in the vicinity, but things need to move along.
Authorities stated that work on raising the height of the wires will be undertaken soon. They are also conducting a feasibility study to erect noise barriers along the connector as it passes close to houses.
An official from the BMC bridges department said civic authorities are aware of the issue and are working on raising the height of the high-tension wire at Mankhurd. 
The original cost of the Ghatkopar-Mankhurd Link Road flyover project was R467 crore. However, by the time it was completed, the cost escalated to R732 crore, of which around R11 crore was spent on 
the connector.
There is a lesson here with regard to huge jumps in costs due to project delays. One understands if there are some delays if PILs are filed, or even due to COVID, which threw life out of gear. Yet, when possible, sticking to deadlines is paramount to avoid the molehills of cost becoming mountains.
It is also important to have a holistic vision so that all factors are taken into account at inception itself, rather than spending time and money on alterations or additions, or tweaks. This does not pertain only to this particular piece of infrastructure but all public amenities.