To give this context, around 6.55 pm on February 22, a non-AC single-decker caught fire in Andheri East the third such incident in a month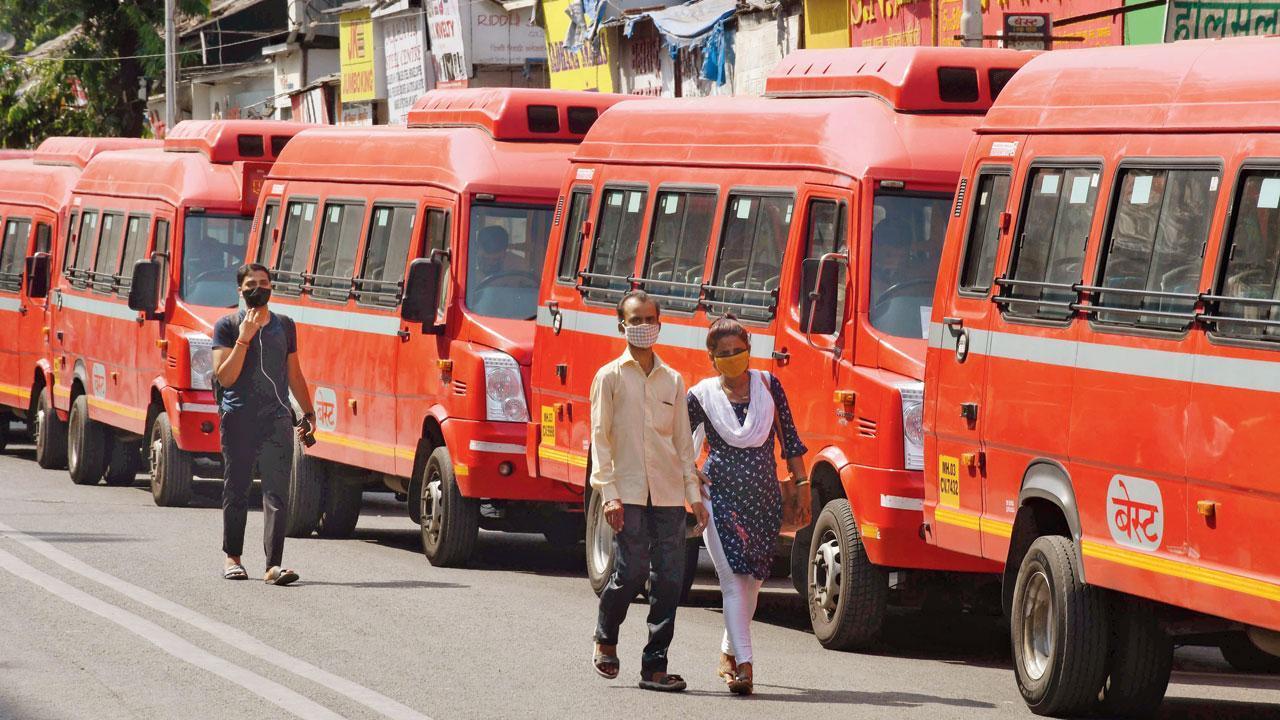 Representative Image
The BEST has resumed operating 369 of 400 CNG buses that had been withdrawn after one of them caught fire last month. BEST officials said the decision to withdraw the buses had been taken to ensure passenger safety. Following an inspection by the buses' manufacturer, the undertaking decided to gradually resume services.
To give this context, around 6.55 pm on February 22, a non-AC single-decker caught fire in Andheri East the third such incident in a month. Luckily, the vehicle was empty at the time.
ADVERTISEMENT
In the wake of the blaze, the authorities withdrew 400 buses provided by the contractor, which inconvenienced commuters to a great extent.  The vehicles ply from depots in Dharavi, Santacruz, Majas and Pratiksha Nagar and are mainly operated on 32 routes in the city and western suburbs.
Also read: Let's not nullify efforts to make city more green
While the resumption of services is certainly going to ease the situation for commuters, the BEST still needs to do regular checks with regard to the maintenance of these buses, which are wet-leased, meaning they are owned by private contractors who select their drivers and are also responsible for maintenance.
Heed must be paid to senior officials who highlighted the need to check these buses daily.
A former BEST chairman said that proper technical inspections should be held regularly as there is a possibility of issues occurring.
It is crucial that the manufacturing team inspects these buses at certain intervals and even more important that the BEST verifies the findings.
Through this multi-layer process, wherein the BEST re-checks all the claims made by the private agency, an added safety net is created for passengers. This is not being paranoid or picky, but being simply doubly and even thrice sure. When it comes to citizen safety, that is the BEST approach (pun intended).