Having a female lead protagonist or a leader does not amount to feminism. All the nuances of the philosophy get lost when it seems as though it is all about preserving the binaries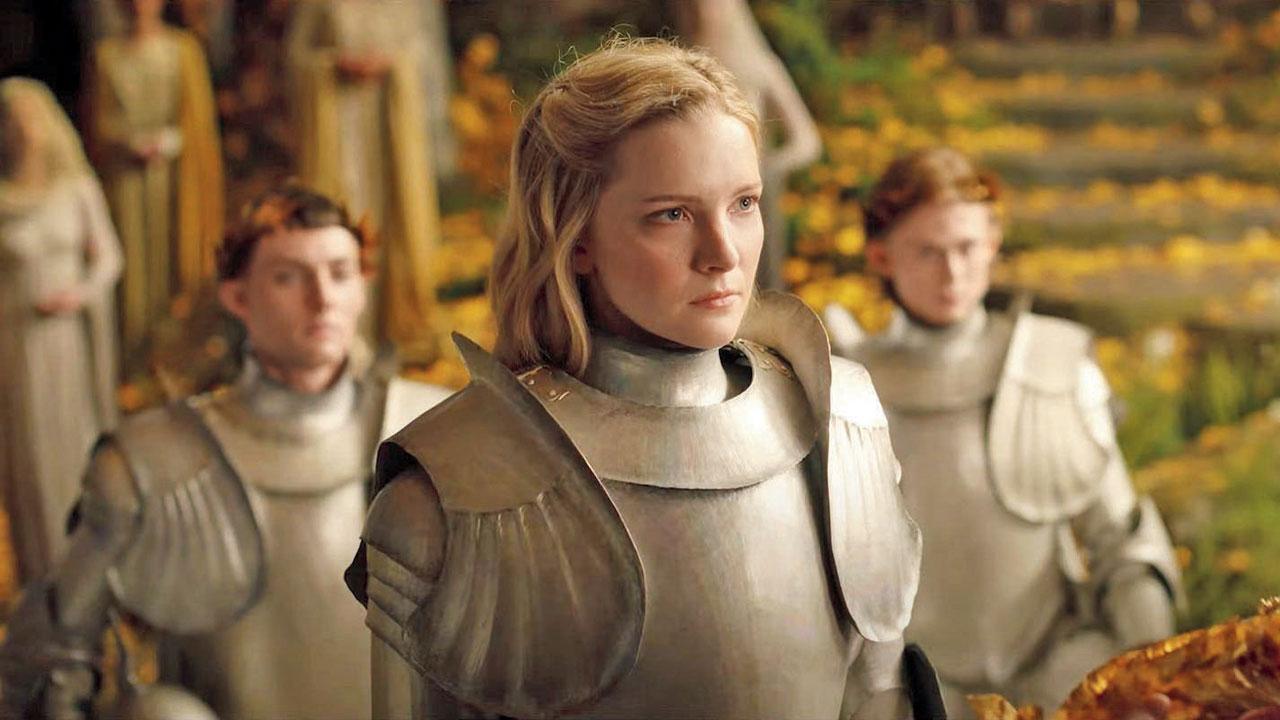 When Galadriel, in Rings of Power, wants to continue her quest, her army of Elvish men decide unanimously that they would rather go home, leaving me wondering if it would have been the same if a man was leading instead. Pic/Twitter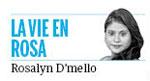 Every morning over the past week we've been watching over the swallows as they conglomerate around the immediate periphery of the local school. I wonder, often, about the circumstances that may have informed their decision to gather precisely there. I imagine it must have to do with their migratory route, but it feels mystical, nonetheless. We sometimes use the pair of binoculars my partner gifted me for my birthday to zoom in on their movements. They flit between flying and landing on a strip below the school's roof. We theorise that they must be leaving in batches, and deciding, before heading out, their flight strategy, who leads when, and who takes over after, and where, perhaps, they should stop to rest. They must be on their way to Africa. It was eerie how they began this activity precisely around the end of August, a day after the first September storm.
Harvest continues. Both the apples and the grapes are being gradually released from the bosom of their host trees and vines. The air, once again, carries the scent of ripeness. The winery in which my in-laws live bears the heady fragrance of fermentation. The seasonal showers that mark the beginning of the end of summer and the gradual progression into autumn announce themselves. It is, in fact, raining as I write this dispatch. The fog seems to march across the valley, emerging from the south, and its shade of white is lighter than the grey of the collected clouds. I woke up this morning knowing that a walk in the woods might not be practical, but I am now so lured by the prospect of buying bread at one of the few surviving local bakeries that I put on my running shoes and raincoat and set out for a quick round. I was genuinely surprised by my level of motivation. Perhaps my body has understood that it does so much better when it is activated by regular movement. 
On my short walk, I thought about the scene from the first episode of the Lord of the Rings prequel, Rings of Power, when Galadriel arrives at what might have been the northernmost north in her quest to find Sauron and feels certain this being, who personifies darkness, had left his mark there. She wants to continue further at the first light of dawn, but her army of Elvish men decide unanimously that they would rather go home. Even though I empathised with them, I wondered if the scene would have unfolded in this way if it was a man at the helm. These fantasy series are usually pickled with characters who are willing to follow their bros to the ends of the earth and back, and I felt a little sorry that no one in her community shared her conviction that Sauron was not gone but lying in wait, anticipating a moment of complacency before attacking. 
My partner told me that Elon Musk complained that the only likeable character in the series is a woman, and that the men come across as cowards. He also said Amazon had turned off the review feature for the series, since the trolls were already at work. I laughed at the idea that this is what is considered woke, having a white woman lead the narrative, a black man as an elf, and a medicine woman to boot. This was the most basic thing, making space to represent categories beyond the cis-het-white male. It was certainly not a feminist gesture. The very re-valorisation of the binary of lightness and darkness as symbolic of good and evil involves perpetuating a myth as old as patriarchal time.
It is one of the successes of misogyny, I thought, that there is such little awareness of what constitutes feminist beliefs. All the nuances of the philosophy get lost when it seems as though it is all about preserving the binary. We cannot empower women without also empowering men, just as we cannot critique femininity without also thinking critically about what constitutes masculinity. It's easy, I suppose, to get swayed by appearances. Once again, for example, Britain has a female prime minister, but that doesn't make her feminist. As we speak, Italy is gearing up for elections, and we fear that an ultra-conservative right-winger woman might come to power. Again, this is no victory for feminism. It feels, even, like these are the kind of women who are deliberately supported because their ideologies are in harmony with patriarchy. It's not so different in South Asia. 
Feminist leadership is sorely missing across sectors. We have more female CEOs than before, and more women occupying positions of power, but that doesn't translate into feminist practice, if women are preoccupied by the goal of trying to grab or retain power. Feminist leadership is premised on listening, empathising, working to enable the living conditions of the people to whom it is responsible, while dismantling patriarchal structures and attempting to build anew. It's a tall order, I suppose, and one can see why it is easier to invest energy, instead, in propping up the master's house. Will we ever see a feminist Lord of the Rings spin-off? Possibly never, given that it would involve undoing the whole edifice of good and evil, bro codes and enabling the idea that adventures are things that happen outside of the domestic. Still, a girl can dream… 
Deliberating on the life and times of Everywoman, Rosalyn D'Mello is a reputable art critic and the author of A Handbook For My Lover. She tweets @RosaParx
Send your feedback to mailbag@mid-day.com
The views expressed in this column are the individual's and don't represent those of the paper. Will Brahmastra create a record for highest opening day collection of 2022?