The major batsmen almost competed with each other in throwing their wickets away when they looked well-set and this included Rohit, Cheteshwar Pujara, Virat Kohli and Ajinkya Rahane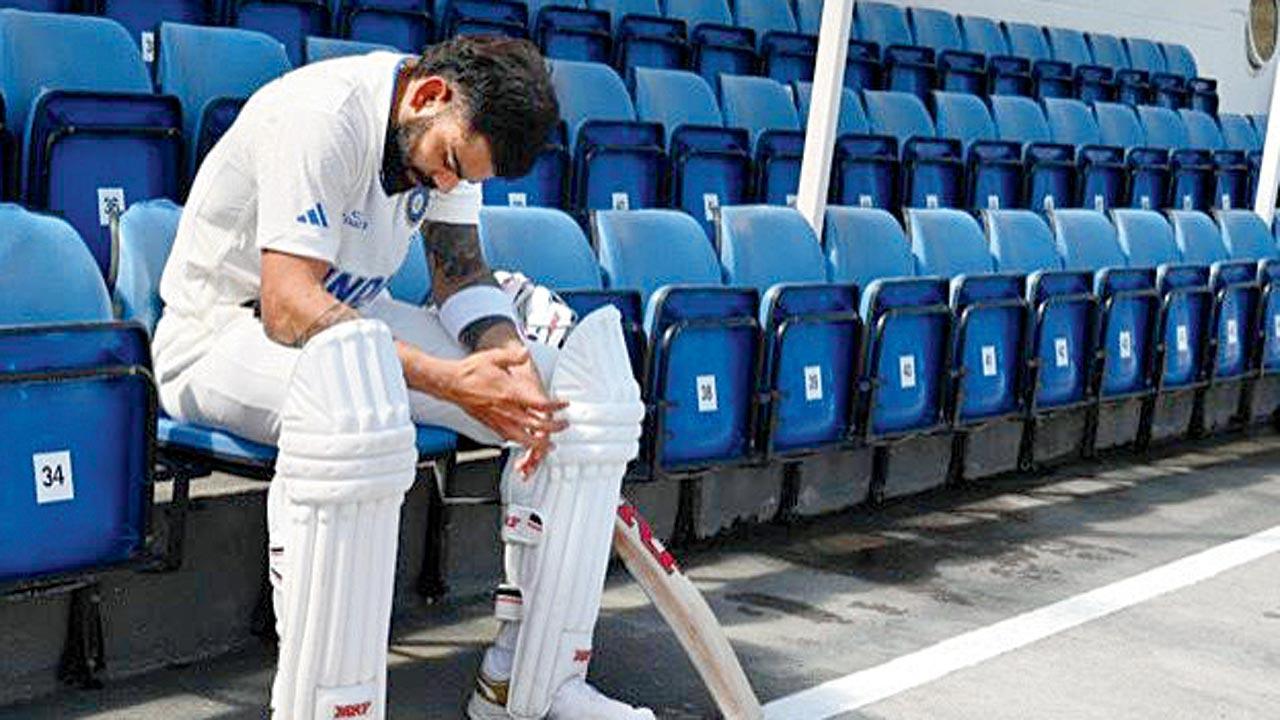 India's Virat Kohli is all concentration before going out to bat at The Oval yesterday. He ended up scoring 49 runs. Pic/Bipin Patel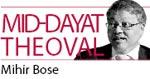 In the summer of 2014, when India toured England, Ravi Shastri, the coach, told me, "if we could be prepared to get dirty, look ugly, we could win. Get ready to get your hands dirty and look ugly in the quest for excellence."
This defeat in the World Test Championship shows that Indian players on the field of play want to keep their hands so clean that at times they bat as if they would like to get rid of the bat as soon as possible, lest holding it would stain their delicate, well-manicured, fingers. Even in terms of some historic Indian batting collapses, and as a fan since the 1950s I have seen some awful ones, Sunday was quite abysmal. India went from 212 for five at 11:55 am to be all out for 234 by 12:37 pm. Five wickets falling for 22 runs in 43 minutes. As the wickets clattered the joke in the press box was whether we would make it to lunch and miss out on the excellent meals ICC have been providing.
ADVERTISEMENT
Poor record at ICC events
Since 2013, India have taken part in eight ICC World events and not won a single one of them. Two ODI World Cups, four T20 World Cups and now two World Test Championships. There is no shame in defeat provided you make every effort to win. But the Indian batsmen showed a nonchalant disregard for grinding.
The major batsmen almost competed with each other in throwing their wickets away when they looked well-set and this included Rohit, Cheteshwar Pujara, Virat Kohli and Ajinkya Rahane. The Sunday English papers had suggested an Indian win would depend on Kohli. What we saw yesterday proves the Kohli era is truly over. Pujara may have shared a dressing room with Smith at Sussex, but in both innings he played as if he had just arrived in England getting caught in the second innings while upper cutting as if this was a T20 match. He has told me how much he wants to play in the IPL, but to use a Test innings to try and demonstrate that ability, when for India to get to 444 he would have to be the rock, was quite amazing. He would do well to see clips of how Sunil Gavaskar batted in 1979 at The Oval in making 221 and nearly taking India to a historic win.
Only big bucks...
What makes all this so curious is that for nearly 30 years India's colossal economic power has ruled world cricket. When it comes to money and meetings the Indian Board are prepared to get dirty and look ugly and win every battle. That this attitude has not transmitted on to the field of play suggests that Indian cricket is dysfunctional.
In all this, the losers are the Indian supporters. They packed The Oval in large numbers, shouted themselves hoarse with great gusto yelling jeetaga bhai jeetaga even when the players showed no appetite to win. The fans deserve a better team. 
But all the evidence from The Oval is they have a long wait. Indian cricket money will continue to win every economic battle, but Indian cricketers will be happy to comfort themselves by being runners-up. Rohit and his players should be told nobody remembers the runners-up. Shastri's words should be drummed into them..
Mihir Bose is an Indian-born writer and author based in the United Kingdom
Also Read: Rohit, Pujara will be kicking themselves for throwing wickets away: Ravi Shastri
"Exciting news! Mid-day is now on WhatsApp Channels

Subscribe today by clicking the link and stay updated with the latest news!"
Click here!