There was a little-known African nation that fought for its freedom from Ethiopia, the big bully next door. The little guy won there too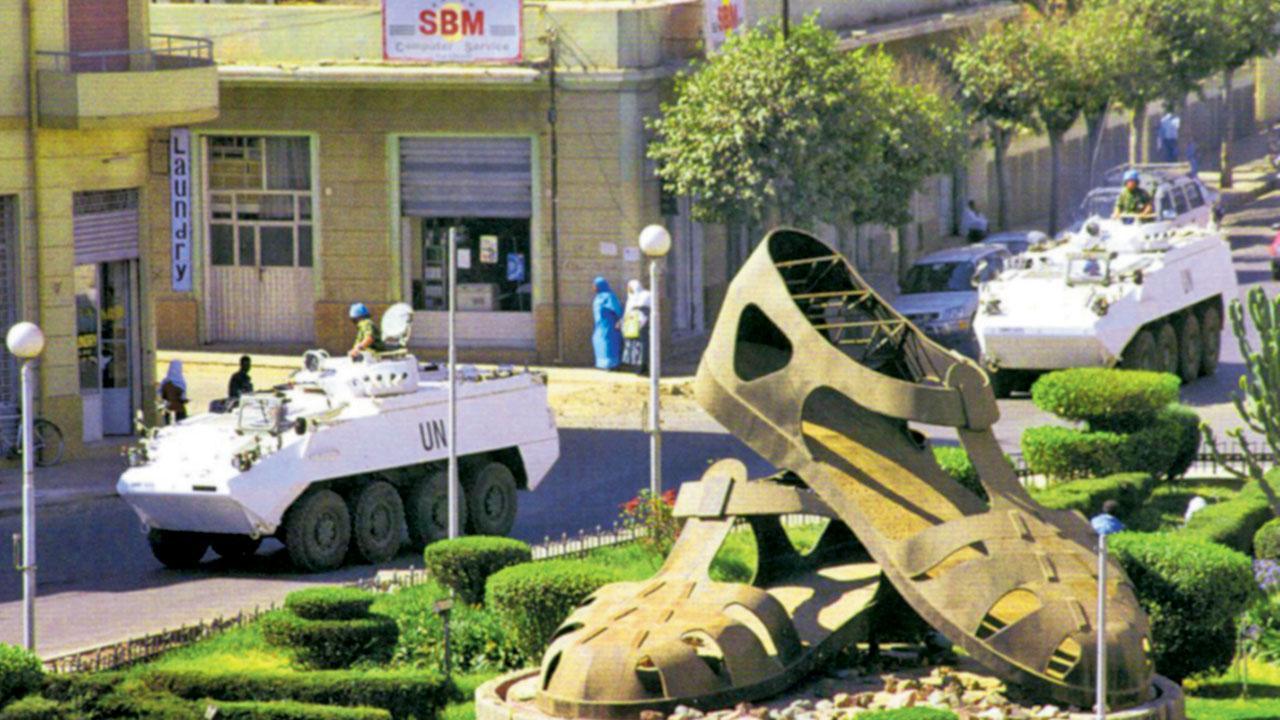 A giant, startling statue of bathroom sandals, called shidas, stands at a busy traffic island in Eritrea's capital Asmara, as a tribute to its freedom fighters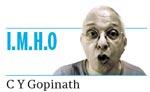 You've probably never heard of Asmara, so you might not know it's the capital of a country called Eritrea, which you haven't heard of either. It's been decades since I was last there but I remember one striking moment from my first visit there in 2001. Our airport taxi had reached the town centre, where several avenues converge on a green traffic island. A giant, startling statue made of sheet metal stood there, almost 20 feet long and nearly as high.
It was a pair of bathroom sandals. You know the kind, you probably wear them around the house. Eritreans call them shidas, from the Arabic word, and the roundabout is named Shida Square.
Shidas remind Eritreans of the 30-year war they fought for independence from their large, ruthless, better armed and brutal neighbour, Ethiopia. Neither the USA nor the USSR, who were Cold War enemies then, were particularly interested in Eritrea's fight for freedom, though for different reasons.
ADVERTISEMENT
Tiny Eritrea, then with a population of 2.2 million—a tenth of present-day Mumbai—had a rag-tag army of guerrilla fighters who called themselves the Eritrean People's Liberation Front (EPLF). It was Africa's little David, armed with a slingshot against the raging Goliath of Ethiopia.
Yet it was Eritrea that trounced the big bully next door and became the world's newest nation on May 24, 1993.
Why would I not be reminded of Eritrea when I read about the brave people of Ukraine hitting back against the Russian bear next door?
The most remarkable fact about Eritrea's war to be free was that the world didn't care at all about Eritrea. Unlike Ukraine, where the NATO countries are aligned against Russia, the world had no interest in the small, rebellious country perched on Ethiopia's shoulder, flanking the Red Sea. The Russians loved Ethiopia's leftward tilt towards a more 'communist' world view and channelled money and arms to it. 
The Americans, meanwhile, had another, equally self-serving reason for supporting Ethiopia. Their radio engineers had discovered that the Eritrean plateau, 2.4 kms above sea level, had unparalleled radio receptivity. With Ethiopian support, America had set up a listening post called the Kagnew Station, to eavesdrop on radio signals from over half the globe. A mini-America existed there, with burger joints and bomb-proof underground concrete bunkers. 
So the US, side by side with its ideological adversary Russia, also supported Ethiopia, fearing that an idealistic, newborn Eritrea might just kick them out. 
The Eritreans hunkered down for a long-drawn-out war they knew they would have to fight with no help from the rest of the world. But what Ethiopia had in sheer firepower, the Eritreans made up in pig-headed determination, courage, solidarity—and innovation. 
They dug themselves into the sheer mountain sides along the plateau of Nakfa. The EPLF painstakingly cut miles of tunnels into the rock to house weapons, a 3,000-bed hospital and schools for the children of fighters.
Women joined and fought alongside men with perfect gender equity. As in Ukraine, civilians became warriors—teachers, doctors, tailors, carpenters and others took up arms against a seemingly invincible enemy. Uniforms were made from donated jeans, cut as high as possible so that each pair of jeans yielded several shorts.
One account described the trials of fighting a war without drinking water or latrines: "Fighters formed a human chain and, backs pressed against the cliff face, passed jerrycans carefully from one shoulder to another. As there was not enough flat ground for a latrine, fighters would wrap one arm around a sapling that leant over the void, undo their flies, and relieve themselves into the abyss."
Eventually, the Ethiopians could not resist the sheer tenacity of the Eritrean spirit. They left, as the Russians will, from Ukraine.
So why the giant statue of sandals in the public square?
Plastic sandals were introduced to Eritrea by a photojournalist in Mussolini's invading army, Raffaello Bini, who stayed and set up a shoe company in Asmara. Importing machines from Hong Kong, he designed a cheap PVC sandal, nicknamed the 'Kongo'. When the Ethiopian army seized Bini's factories, his workers went underground, becoming EPLF guerrillas. They began churning out Kongos for fighters by melting down old car tyres. The shidas they made were dirt-cheap, could be rinsed clean with water and repaired easily by melting the rubber over campfire.
While Ethiopian soldiers plodded about in heavy boots, Eritrean guerrillas moved light-footed as goats in their cheap sandals. 
When an Eritrean fighter died, little would remain, so frugally did they live. In due course, the EPLF would send back the dead fighter's sandals to his family. Within the house, a shrine would be built around the sandals, a modest memorial to the man or woman who had fought for freedom in those sandals and died wearing them.
Here, viewed from there. C Y Gopinath, in Bangkok, throws unique light and shadows on Mumbai, the city that raised him. You can reach him at cygopi@gmail.com
Send your feedback to mailbag@mid-day.com
The views expressed in this column are the individual's and don't represent those of the paper