Does it have something to do COVID-19? Maybe. During the pandemic, we learned lessons—about ourselves, our bodies, as well as science, greed, politics, survival and lies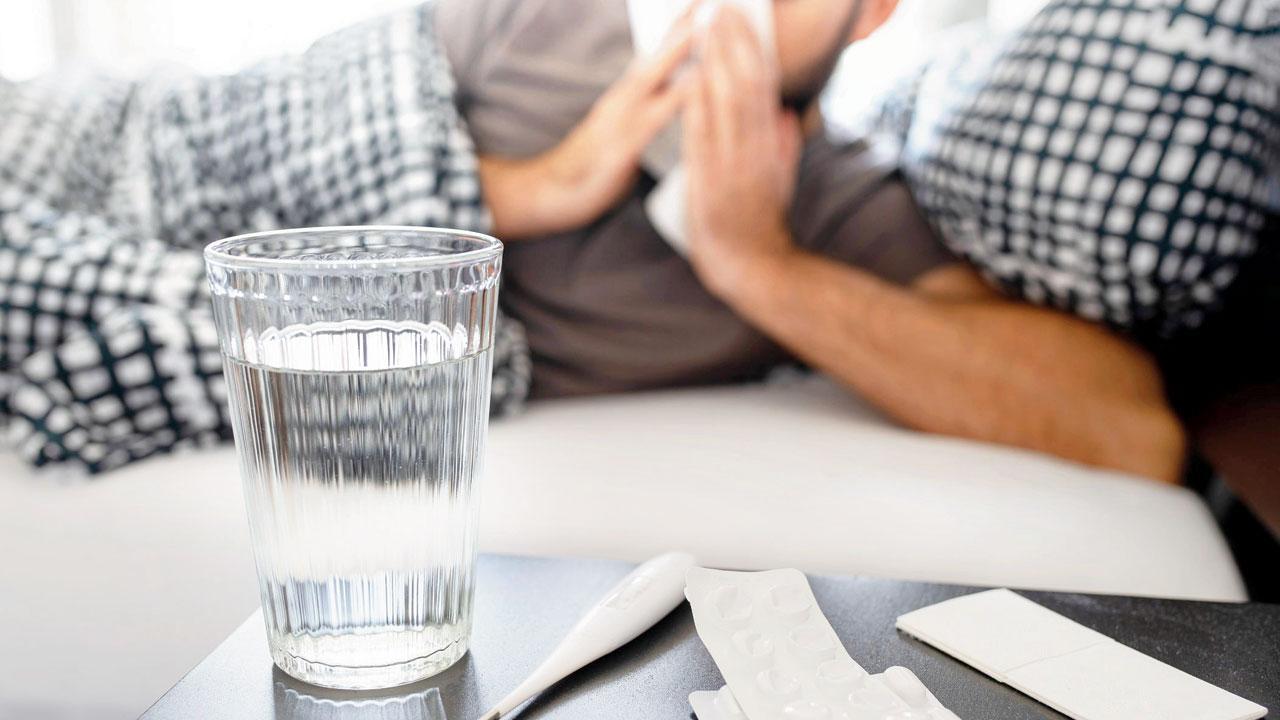 I may have a strong immune system as far as colds go, but this does not explain why so many others also did not catch a cold during the pandemic. Representation pic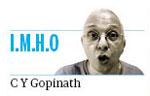 Here's an odd fact: I haven't had a cold since 2019. 
In fact, I haven't had a cold since my birthday in May 2017. That time, I had a raw throat which quickly evolved into fever and a runny nose, laying me low for a few days. We had not yet reached that era when those symptoms would make us run, masked and breathless, for an RT-PCR test.
ADVERTISEMENT
I could tell you that I fend off colds easily because of the 2,000 mg of vitamin C I pop every morning but I'd be lying. No evidence suggests that regular intake of vitamin C prevents anything.
Perhaps I have a strong immune system as far as colds go. But this does not explain why so many other people also did not catch a cold during the pandemic. In fact, they didn't get the flu either. The USA Centers for Disease Control and Prevention logged only 1,316 flu cases between September 2020 and the end of January 2021, compared to nearly 1,30,000 cases in the same period a year earlier.
You might point out that most people stayed home during the pandemic anyway. Nearly everyone wore masks and washed their hands obsessively. All viruses, not just COVID-19, would have had a tougher time distributing themselves.
Also Read: Betrayal by five eminent personalities
You would be right, but you would be missing the point. For the planet, the pandemic years were a time of intense learning and lessons. We learnt about ourselves, our health, our humanity, our science, about lies and liars, and greed and politics, and arrogance and sacrifice.
I want to put down just a few things that became clear to me.
Human beings are very clever. I find it entirely incredible that within months of the pandemic's start, we were racing towards not one but several vaccines. True, pharmaceutical greed and opportunism as well as political calculus might have powered those efforts, but that doesn't dilute the achievement. We rose to the challenge. Millions got vaccinated and improved their chances of staying alive. I'm one of them, having survived two mild bouts of COVID-19.
Science is not the last word. COVID-19 improved my appreciation of science but also exposed its egoism and hypocrisy. Far from being objective, it is as manipulable as anything else humans touch. Like everyone, I was blitzed with misinformation, unable to discern conspiracies from facts. People wanted hard and fast answers, not the fluid and evolving ones science offered.
Finally, I maxed out on science and gave up. Too many "evidence-based" studies contradicted each other. 
WHO isn't God. The world's premier health oversight body is arrogant, its science driven by its ego. Dozens of respected scientists repeatedly told WHO that their dissemination model was wrong, that the virus spread through the air and aerosols. WHO, stuck on fomites, or surfaces where the virus could lie in wait, dismissed them and issued misleading guidelines. It was months before they ate humble pie.
People prefer a consistent lie to an ever-changing truth. Science sticks to provable facts. It's a pity that those facts evolve with new data. But when the dragon is in front of you, breathing fire and snarling, you want certainties, not sketchy updates. I have good, perplexed friends who finally dismissed vaccines as diabolical, promoted Ivermectin, an antiparasitic drug used to treat horses, and believed they could prevent infection with hydroxychloroquine, a drug promoted by America's clown president, Donald Trump.
The Lancet isn't God. I learnt that even a technical-sounding, peer-reviewed paper published in The Lancet could be a fraud. In February 2020, a group of reputed scientists led by Peter Daszak, chief of EcoHealth Alliance, a US-based research organisation, strongly condemned "conspiracy theories" and asserted that the dominant scientific opinion was that the virus had "originated in wildlife". Mr Daszak forgot to mention his conflict of interest: he had been working closely with the Wuhan scientists to fast-track SARS-CoV-2 to its deadliest form, known as gain-of-function research.
Don't trust the media. I have never thought very highly of the media, and the pandemic cemented that view. I learned that the media is where lies and bullshit go to flourish. I also saw where the light of ethical investigative reporting still burned strong. Think New York Times. 
Perception is reality. No one wears masks in India anymore and hardly any do in Thailand, where I live. People are just not dropping dead in hundreds any longer. Perhaps we have built up our immune defences, maybe the virus has neutered itself, but at the moment, life seems livable and normal.
Why then haven't the media and the politicians stopped sounding their dire predictions and alarm bells?
I understand that there are people and corporations that grow rich when the rest of us live in fear, whether of people who worship in mosques or of viruses. I remember when HIV was the monster but now I see they have a new one. In future, I will choose what to fear and when.
In the meantime, I still haven't caught a cold.
You can reach C Y Gopinath at cygopi@gmail.com
Send your feedback to mailbag@mid-day.com
The views expressed in this column are the individual's and don't represent those of the paper.