The Marvellous Mrs Maisel boasts phenomenal writing, which is evident from a line that reveals the titular character's awareness of the maternal sacrifices she's had to make to live a fulfilling life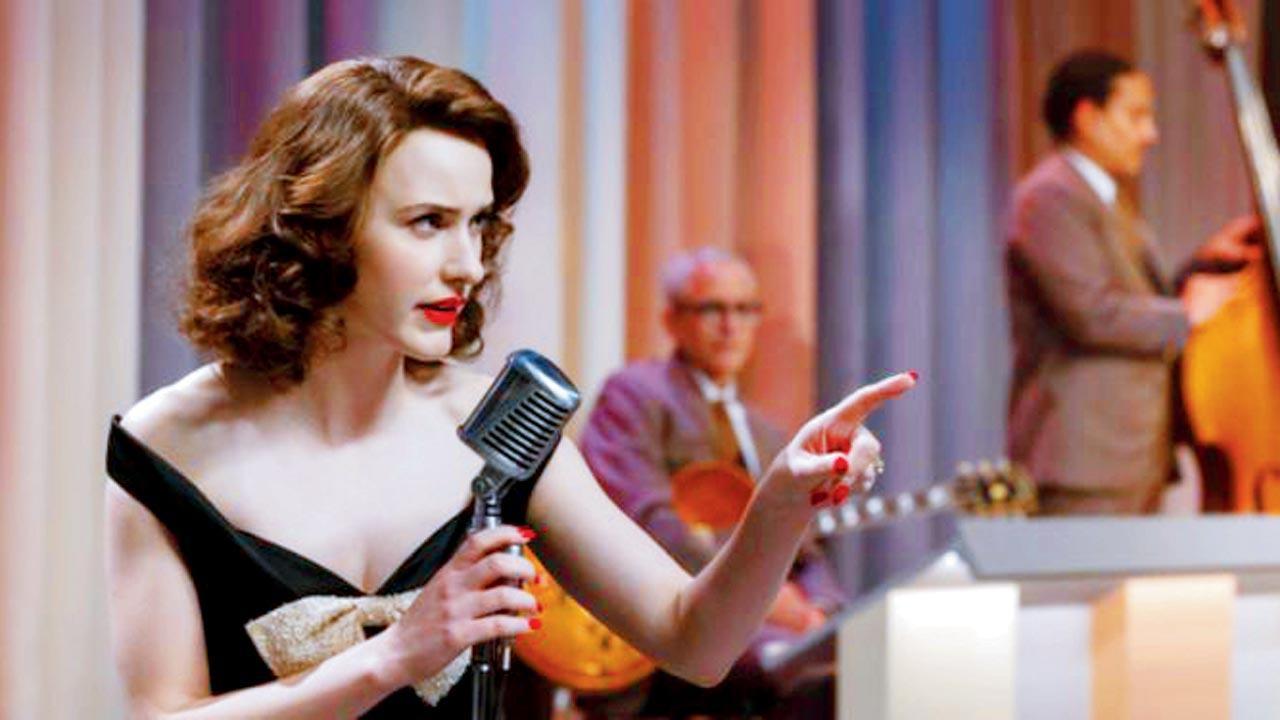 A still from the Amazon Prime Video series The Marvellous Mrs Maisel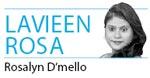 For the first time in a long time, I've got an earworm that I don't particularly mind being stuck with. It's a tune that has reached me through TikTok by a composer who calls themselves Mother Moon. It's called 'I Love My Body' and is meant for toddlers. The melody is so catchy and the lyrics spot-on, I was singing it in my sleep. What I love about it is how the versions I have heard are by 18 to two-year-olds standing in front of the mirror. Sometimes Mother Moon does a duet with these videos, and there's no extra instrumentation or anything fancy, just their voice chanting these lovely affirmations that promote body positivity. One line says, 'I love the way I look when I look in the mirror/I stand a little closer just to see a little clearer'. It really warms me up, because as a child I was not taught to love my reflection. I was told by the world that if I could only alter it, I would be more loveable. So, the idea of there being a song that could help my toddler internalise the fact that he is beautiful and perfect just the way he is appeals to me. And watching how the song has found its audiences through the whisper network of TikTok is its own kind of heart-warming. It has made me reconsider what being an artist can mean. Mother Moon also has other lovely songs. Another one I enjoy is called The Belly Song and it just talks about loving different shapes and sizes of bellies. It's fun because my toddler can easily point to his belly, and mine. When I ask him to show me my belly, he likes to hold the flab around it, and I always laugh and let it hang a little. I have decided that I will henceforth never talk about my own body as something that needs to be altered in order to reach some state of perfection. I am trying to embody the lyrics in these Mother Moon songs so I can better model body positivity.
Reflecting on how this particular artist has used Spotify and TikTok to put these empowering songs out into the world has made me think a lot about artistic legacies. I have been watching the last season of The Marvellous Mrs Maisel so preciously. Not bingeing but savouring every second, knowing there is enough in there for a re-watch. I have been watching one episode a week, because I know this is the last instalment and watching it piecemeal like this extends the gratification. I get to 'have it' a little longer. The last season keeps flitting between present and future in a way that sometimes feels destabilising. We have already been made aware of the fact that Mrs Maisel does get her 'break', but the 'present' sequences focus on how that came to be while the 'future' deals with the aftermath of it. It's oddly suspense-filled, and the writing is so phenomenal, the characters so oddball and quirky. For a writer, it feels like on-the-edge-of-your-seat kind of drama, because it's mostly carried through by spectacular narrative and the fact that Amy Sherman-Palladino, the show's creator, has a style that thrives on digressions, on the small little things that are part of the realm of the domestic, a feature that also marks Gilmore Girls. Watching her shows makes me think about all the living that we do in this off-hand way, our relationships with the mundane that are usually not the subject of great literature.
ADVERTISEMENT
At one point, Midge tells her agent, Susie, to go out on a limb and do something drastic to move both their careers forward. 'This is not the story I want to tell my grandchildren,' Midge says. I loved this line because of the very matrilineal way in which it thinks about legacy and how it reveals Midge's awareness of all the maternal sacrifices she has had to make in order to make something of her life. This gets punctuated with a punchline that happens towards the end of one of the episodes, which had begun with Abe, Midge's father, telling Midge's husband about the Weisman family tradition wherein the first-born male turns out, by age six, to be a genius. The whole episode Abe is shocked by the lack of any trace of genius in his six-year-old grandson. At the end, he suddenly hears the sonata being played on the piano—the very sonata he had been teaching the grandson to play for days. Except, it's the second-born daughter who is effortlessly playing it, without any prior instruction. This revelation forces Abe to reconsider his worldview, inverting it completely. What if he had invested more time in nurturing Midge's intellect when she was a child rather than only looking out for his son? It gradually occurs to him, so I suspect, that the Weisman legacy will be carried forward not by the men but the women. It's a humbling moment and so tenderly depicted. I don't know what's going to happen in the last episode. But I'm enjoying, no, delighting in every second I spend theorising about the various possibilities. That is the power of great female art.
Deliberating on the life and times of Everywoman, Rosalyn D'Mello is a reputable art critic and the author of A Handbook For My Lover. She tweets @RosaParx
Send your feedback to mailbag@mid-day.com
The views expressed in this column are the individual's and don't represent those of the paper
"Exciting news! Mid-day is now on WhatsApp Channels

Subscribe today by clicking the link and stay updated with the latest news!"
Click here!