The targets of Pegasus are oblivious that the most intimate aspects of their lives have been archived. They lack the smidgen of autonomy that porn actors can claim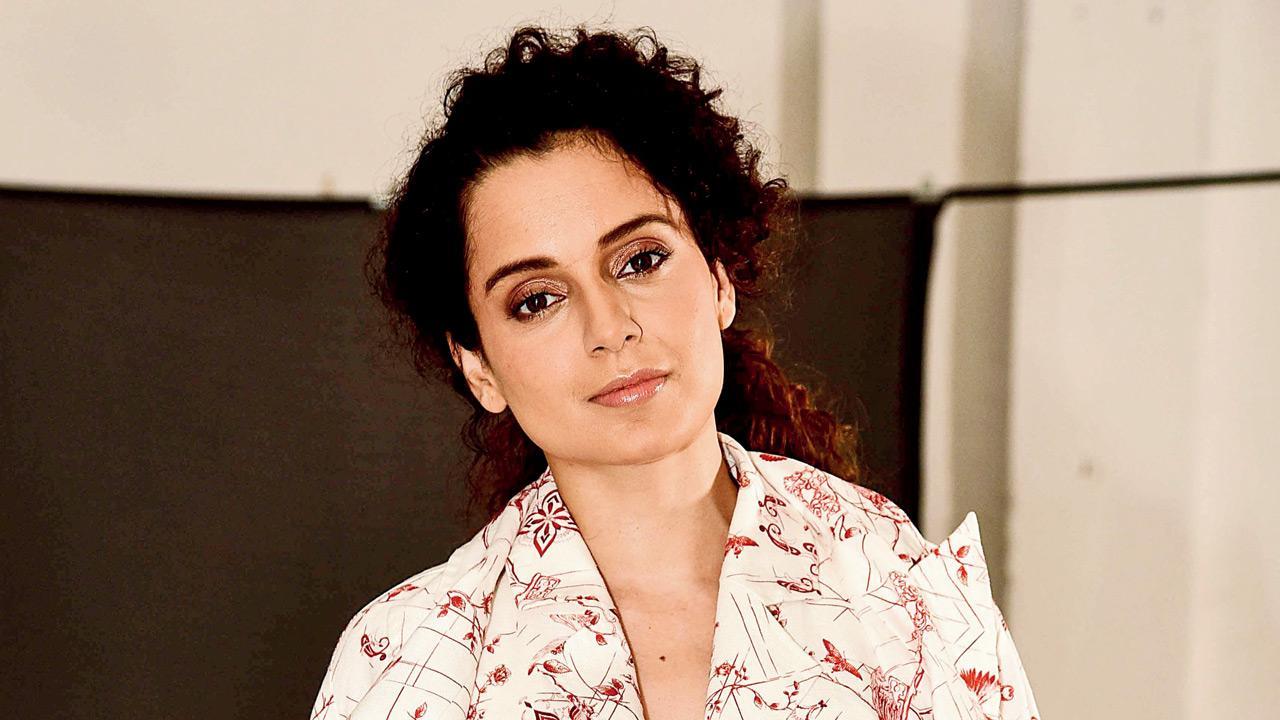 One wonders why Kangana can't get that the nature, scale, secrecy and randomness of the surveillance possible with Pegasus make it more dangerous than porn
When businessman Raj Kundra was arrested for allegedly producing and distributing pornographic films, actor Kangana Ranaut called the movie industry a "gutter" and said it needed a "conscience" and a "whip". This was in sharp contrast to her social media post on Pegasusgate. Referring to kings in ancient times wearing disguises to figure out what troubled their subjects, Kangana said, "No big deal if the king wants to know about antisocial element's whereabouts…. So hyenas stop crying foul." And then, tongue in cheek, she said she was not talking about Pegasus.
The actor's conflicting responses are typically the average Indian's—they froth and fume against the porn industry, yet are indifferent or endorse the state-mandated tapping of phones, as allegedly happened in Pegasusgate. So, what is worse: porn or Pegasus?
ADVERTISEMENT
The porn industry has the producer, the distributor, the actor and the consumer as its major players. The exploitation of women is rife in the industry. For instance, the case against Kundra was initiated by one who claimed she had been compelled to act in a 'dirty picture'. The production and distribution of porn films are illegal in India. But not the watching of porn in privacy.
The impact of porn on consumers is intensely debated. For every research that says pornographic films lead to the objectification of women, encourage sexual aggression, make fuzzy the divide between reality and fantasy and damage the lives of couples, there is another negating these conclusions. There is, though, consensus that watching porn can be addictive. Much like alcohol, porn addiction is perceived to be a manifestation of unresolved psychological problems of individuals, with consequences for them as perilous as those alcoholics can encounter.
Just as porn represents the extremity of the genre of erotica, the use of Pegasus for tapping phones is the most insidious form of cyber surveillance. Israel licenses the Pegasus spyware to the state. Thus, only the state can mandate its use. The state is, in porn parlance, the producer who captures from the data of phones of citizens their everyday stories. Since the state is the sole consumer of these stories, it becomes the violator of the rights of those whom it is supposed to protect.
Worse, the surveilled are oblivious that the most intimate aspects of their lives have been archived. They lack the smidgen of autonomy that porn actors can claim. This is amply borne out by whistleblower Edward Snowden's 2014 interview to The Guardian newspaper about his experience of snooping on people for the United States of America's National Security Agency.  He said his colleagues would stumble upon "nude photos of someone in a sexually compromising situation". These would be then passed around. Snowden said, "Sooner or later this person's whole life has been seen by all of these other people."
In Power is Privacy, academician Carissa Veliz cites chilling consequences of hacking, which is the function Pegasus carries out with supreme efficiency. In 2015, hackers released the personal details of around 30 million people registered with Ashely Madison, a dating site for married couples. The hackers claimed they wanted to teach cheaters a lesson. Véliz says almost all had sleepless nights, some lost their jobs, and many were subjected to blackmail.
In 2017, criminals broke into the database of a Lithuanian cosmetic surgery clinic and blackmailed patients belonging to about 60 countries. Around 25,000 photos were published, including nude ones, of those who refused to pay. In Spain, bank loans were taken using the stolen identity of one Ramona Maria Faghiura, who was repeatedly hauled up for defaults. In 2017, criminals accessed the personal data of 147 million Americans registered with Equifax, a data brokerage company. Such data breaches are psychologically debilitating and erode social trust.
Early last month, America's Justice Department indicted three Chinese security officials for coordinating the hacking of government entities, universities and corporations to steal sensitive information. The Chinese could argue it is their revenge against America hacking into their websites, as Snowden's revelations showed. China electronically tracks its citizens to assign them "social credit". For instance, a person found behaving in a socially inappropriate way loses on his or her social credit points. Véliz writes, "In February 2017, the Supreme People's Court announced that 6.15 million people had been banned from taking flights in the last four years for having committed 'social misdeed.'"
There is nothing to suggest the secret files on those hit with Pegasus have been leaked into the public domain. They, anyway, constitute a small subset of the people targeted for snooping. It is quite possible there are stories—which we may never know—of people whose secret lives were exploited to compel them to do the state's bidding, or to act as their Trojan horse among groups opposed to it. In this era of mass surveillance, all citizens are potential victims of those who control the levers of power. Their addiction to snoop on citizens is a manifestation of their hidden fears of losing power, of becoming impotent. The nature, scale, secrecy and randomness of the surveillance possible with Pegasus make it worse than porn. Wonder why Kangana cannot get that!
The writer is a senior journalist. Send your feedback to mailbag@mid-day.com
The views expressed in this column are the individual's and don't represent those of the paper.
"Exciting news! Mid-day is now on WhatsApp Channels

Subscribe today by clicking the link and stay updated with the latest news!"
Click here!