Every day can be April 1 and anyone, including yours truly, can be improved by being pulled down a notch or two, provided it's done affectionately—and beer afterwards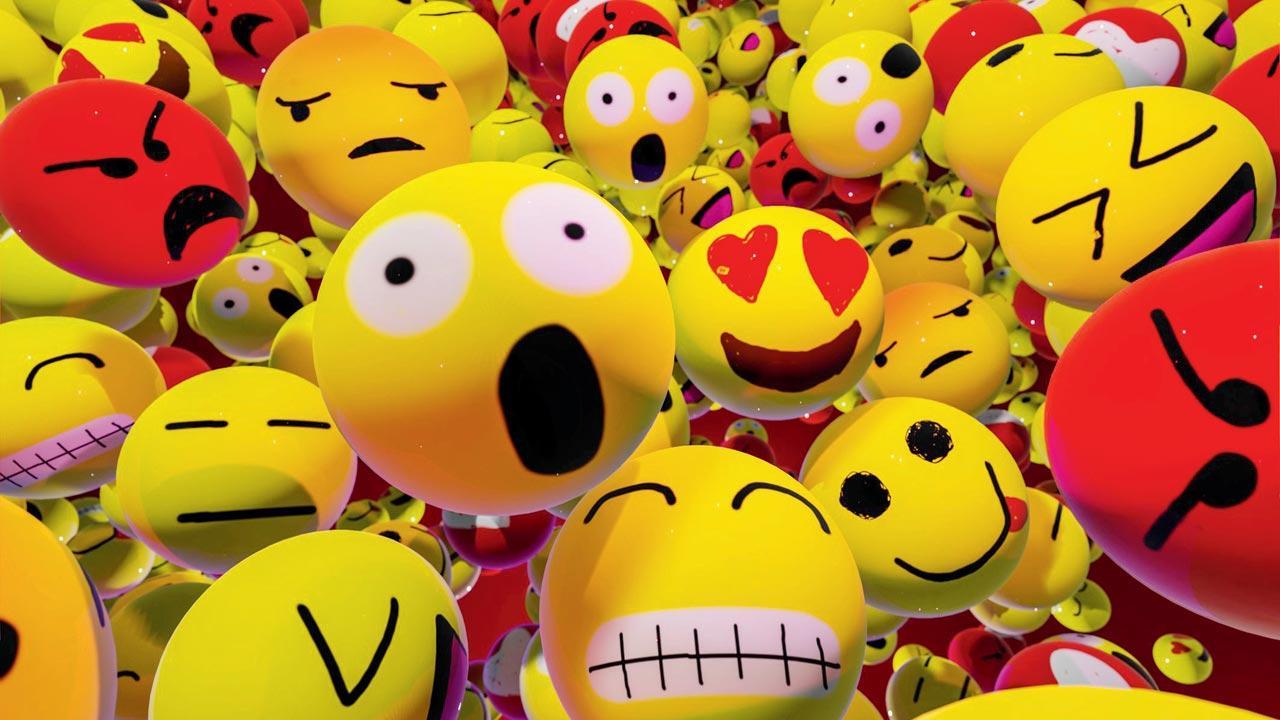 I come from a more capricious world in which the ability to laugh at yourself was understood as a likeable sign of intelligence and humility. Representation pic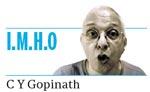 We live in humourless times ruled by grim leaders who haven't cracked a smile at their own expense in decades. A clever riposte or cheeky punchline could quite literally be the death of you. Examples? Recall the outrage over Aamir Khan's movie PK, which punctured pious godmen who make crores by playing middlemen between willing believers and a negotiable god. 
Think of the slap that was heard all over the world when Oscar host Chris Rock ribbed Will Smith's wife about her little bald patch?
Remember when MP Shashi Tharoor nearly got hung and quartered for tweeting that he was flying "cattle class out of solidarity with all our holy cows!" Prime Minister Manmohan Singh, himself not famous for his smiles, had to point out that it was a joke.
And what about Donald Trump? The stable genius from America?
I come from a more capricious world in which the ability to laugh at yourself was understood as a likeable sign of intelligence and humility. Every day could be April 1 and anyone, including yours truly, could always be improved by being pulled down a notch or two. Since I am widely perceived as studious and scholarly—twice in his writings, Shashi Tharoor could not think of anything more damning than "bespectacled and erudite"—I have always enjoyed good camouflage while deflating those who were taking themselves too seriously.
Here's a quick guide to walking in my footsteps and becoming a master prankster.
Always pick people you care for. A joke becomes a jibe if your target is someone who doesn't matter to you. The best practical jokes end when you become even better friends over a tankard of beer afterwards and much laughter.
I adored Jojo, my pushy, impatient chief sub-editor at JS magazine but, my, he did go on and on about how he killed bottles of rum after sundown. Everyone knew that the man tottered after a mere half peg of Old Monk, never mind a full bottle.
Once you've identified a person's blind spot, the one where he suspends critical thinking and his limbic brain takes over, move in for the kill. Jojo's was rum, so I let word leak out that I'd arranged for a mutual friend to receive discounted rum by the crate from a corrupt army quartermaster. Jojo wanted in at once and asked if I could get him the same deal. I let him twist my arm a bit before agreeing to give it a go.
A week later, Jojo was told that his rum consignment was ready to be collected. The drop-point was a family-owned Chinese shoe shop on Bentinck Street. To identify himself as the correct customer, he would have to use certain words—and only those words, in that order: "I've - come - for - the - rum." Any other word and the deal was off.
Such pure joy it was to see Jojo ping-pong around the shoe shop repeating his mantra until the family's eldest brother, in singlets, showed him out to the pavement. Jojo might have gone for my jugular except that I'd arranged a consolation prize for him—a hamper of actual rum and cream crackers.
If Jojo's Achilles' heel was rum, Bingo's was upmarket housing. He was my immediate boss, but henpecked by a socially ambitious wife who simply hated their apartment, which stood at the confluence of a mosque, a temple and a fish market. Her preference was posh Alipore, somewhere near the cantonment.
The trick, always, is to make the turkey come to you. I floated word about a certain housing agent who had found me a delightful apartment, and soon enough, Bingo was waddling up to me. At this point, the clever prankster will play hard-to-get and up the ante until his target is literally begging to be hung out to dry.
If it's an April 1 joke, disarm the turkey by scheduling it for March 30 or so. I arranged for a Calcutta thespian to be the 'housing agent'. An appointment was fixed, cancelled because a beloved uncle had passed away and rescheduled for two days later—April 1.
 
The 'agent' gave Bingo a royal tour of Calcutta's villas and havelis, all of them outside his budget, and finally parked in a bustling corner in front of a three-story building. Pointing to a second-floor apartment, he said "There, sir! The perfect home for you and your family!"
By now, Bingo was spluttering. "But–but–I already live there!"
And then there's the time I realised that editors don't like jokes. Dressed as an Arab for a freelance story I was doing, I walked into my editor's office claiming to be a director of the Al Ahram newspaper and offered him a job as Chief Editor of the Middle East edition.
No, he didn't think it was funny. My job ended a month later. 
Here, viewed from there. C Y Gopinath, in Bangkok, throws unique light and shadows on Mumbai, the city that raised him. You can reach him at cygopi@gmail.com
Send your feedback to mailbag@mid-day.com
The views expressed in this column are the individual's and don't represent those of the paper