Gifts for family: If you're looking for a gift for your family this holiday season, whether it be parents or siblings, there is no shortage of options.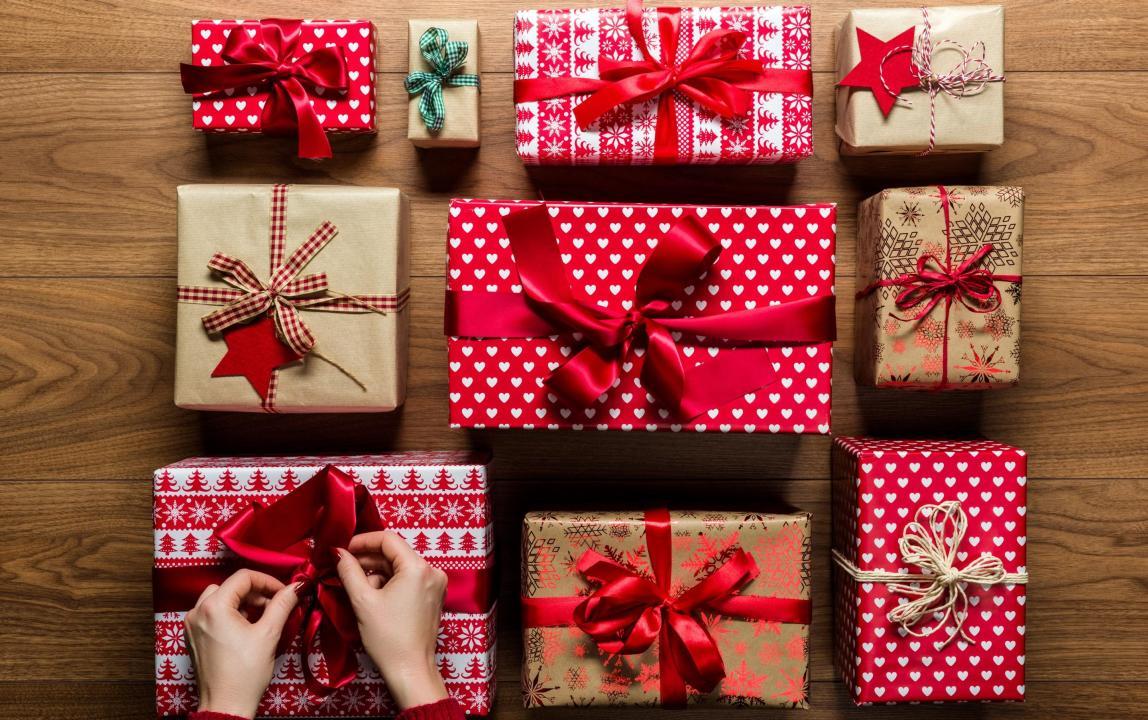 Christmas Gift Ideas
The best Christmas gifts are the ones that make people happy. And when it comes to giving gifts, there is a lot to consider: what they want, what they need, and what they might not even know they want or need.
If you are still struggling to find the perfect Christmas gift for your loved ones, then this article is just for you. All the gifts mentioned in this article are perfect and will make your loved ones feel special.
Gifts for family: If you're looking for a gift for your family this holiday season, whether it be parents or siblings, there is no shortage of options. There are plenty of great things to buy for your family members this Christmas season. The best Christmas gift for her is you this year with holding any product mention below to make her smile and feel special. This will surely be one of the best Christmas gifts ever!
The best Christmas gift for him could be anything from practical to extravagant and expensive. If he is cute, loving, caring man these products would be really perfect gift for him.

Take inspiration from the list and choose the best Christmas gift 2022!
CREATIVE AND UNIQUE GIFT IDEA – 3D illusion lamp is a trending and hot product. Innovative technology and design make this gift both useful in daily life and unforgettable experience. Unique 3D Illusion Pattern Night Lights with wooden Base, Super Cool Design. Wonderful Christmas Gift.
The keychain features a magnetic beak design that keeps the keys firmly in place without hooks and won't fall off easily. It's made with high-quality materials and craftsmanship that doesn't need to be - if you're looking for a unique and fun way to decorate your house, this cute magnetic goose figurine will be one of the best options for you! Say goodbye to boring ordinary key holders!
This novel keychain looks like a goose with anything in its mouth, and the magnetic beak can be used to hold metal objects such as keys, glasses, knives, bells and more. Can be placed on kitchen, living room, bedroom and bathroom doors.
 This cute kitti holder displays creative and interesting. It is suitable for hanging Airpods or this kitti can hold anything. More suitable for girls for Jewellery holding.
The set of 5 Kitties with a whole lot of sass and cute, these cute kitties holders are a darling addition to your Gift!
Monica's Door Friends Key Hanger is a replica of the iconic show "Friends" Monica's apartment door.  This would make the perfect gift for anyone that is a lover of the 90s sitcom Friends. This key holder is great for any home, apartment, dorm room to hold each family members keys and other important items that are easily displaced in your home. Monica's Door Friends Key Hanger make a great addition to any room.  It is a beautiful and functional wall decoration that will catch the eye of any fan of Friends!
The magic double flame lighter's head cover of the fuselage adopts dragon shape and three-dimensional sculpture, which is vivid and vivid. The frosted shell is comfortable to the touch. Prefect gift to your father or boyfriend. This lighter is designed with three-layers safety protection, slim and lightweight design is easy to put in your pocket and carry. Easily refillable, simple click-to-ignite function, features an adjustable flame control.
Lovely bear ears design for your baby, it can keep them warm outside but look cute. This is essential in your baby's wardrobe in cold winter. It will make your baby looks adorable, whatever Christmas, daily wear, special events, birthdays, infant babies can use it as a winter coat or costume outerwear, not only keep warm but suitable in different occasions.