We are awash in a world of grown-up liars. My best friends lie, their best friends lie. Why are we so frantic about teaching honesty to children?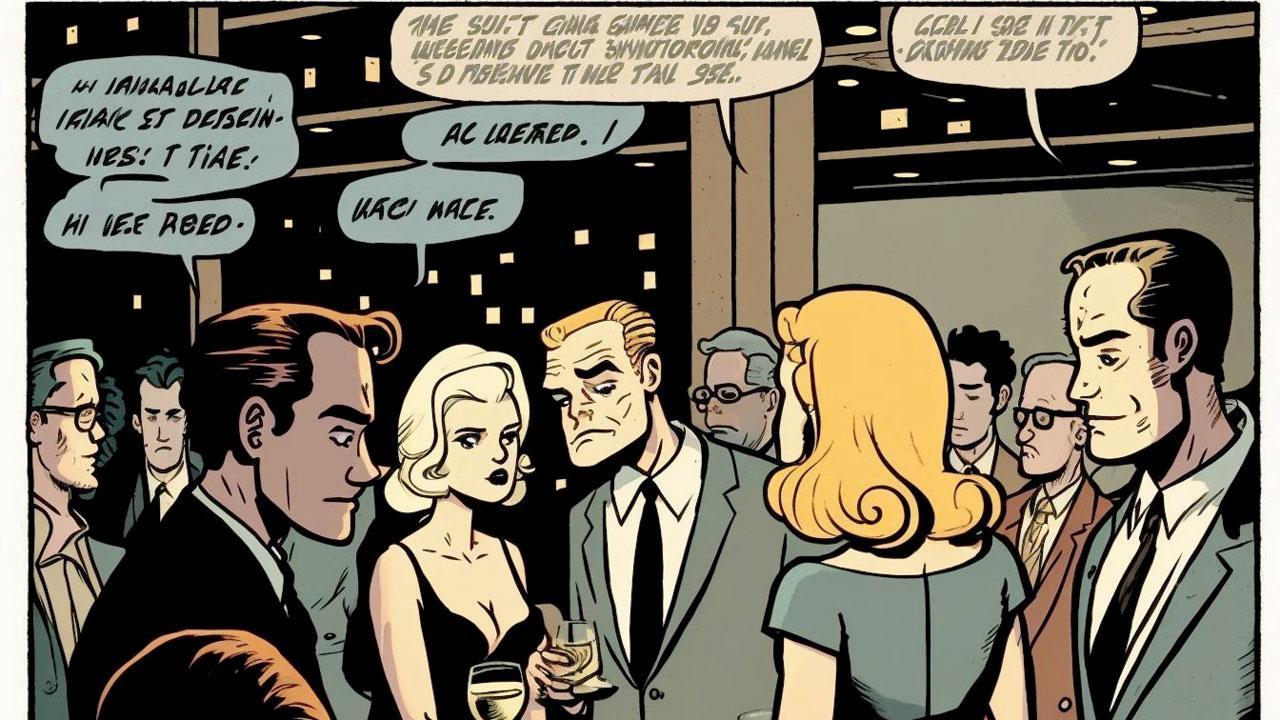 Most children learn to lie between two and four years of age. They usually learn it from their parents, who unwittingly teach them deception and hypocrisy disguised as manners. Illustration/Midjourney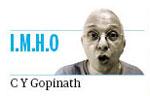 As a child, I lived on the spectrum. Not the autistic one, where you're all quiet because of your social skills but the one where everything you say is made up. I was a consummate liar. I invariably found 'facts' I'd made up far more interesting than the truth.
At one end of the spectrum, this made me a popular storyteller with my friends. Like ChatGPT, I only needed a whiff of reality to hallucinate an alternate universe where people flew, talked to animals, defeated impossible monsters and saved galaxies from imploding.
ADVERTISEMENT
At the other end, there were my everyday lies about what I'd done or not done or would do or should have. My mother was an innocent consumer of my fibs; my father, taking no chances, regularly administered beltings on the assumption that I must have lied sometime about something.
Also read: For city runners, the onus of safety is on them
I'm a big boy now, twenty years over a half century, and I find myself awash in a world of grown-up liars. My best friends lie, their best friends lie. One of them hates revealing his whereabouts and will lie about location, itinerary and intention. Another, afraid to cause unintended harm, will lie and equivocate on nearly any topic until he figures out what you want to hear.
We elect rulers who lie, reward corporations that lie, adulate billionaires who lie, and go to war against people who disagree with our lies.
There are others, like Donald Trump, who are adored for being pathological liars, unable to acknowledge reality and living in a fantasy world of their own weaving, but powered by their own lies.
In a typical week, you can expect to hear any of these lies —
Keep talking, I'm listening.
I never got your WhatsApp.
I didn't block you on Facebook. That must be a glitch.
God, I was stuck in traffic for hours!
My phone died.
I just loved the food.
Let me ask the obvious question here: why is it such a big deal to parents when a child lies? Why are we so frantic about teaching honesty "to children? 
A 3-year-old child standing in a puddle of her own pee is asked by her mother,
"Sweetie, did you wet your pants?"
"No," she replies unblinkingly. "My shoes did it."
Are we watching a little human begin to lose her moral compass? Apparently not. More and more child psychologists are saying that learning to lie might be a great developmental milestone: it's the first time a child realises that her mind and thoughts are different from her parents. She has also realised what truth is, because she was able to distort it.
Most children learn to lie between two and four years of age. They usually learn it from their parents, who unwittingly teach them deception and hypocrisy disguised 
as manners.
Kids are inveterate liars. In a 1980s experiment, psychologist Michael Lewis left the room after telling children there not to peek at a certain hidden toy. Returning minutes later, he asked the children if they had peeked.
The vast majority of children peeked at the toy within moments of being left alone. Eighty per cent of kids over four years age lied about it regardless of their gender, race or family's religion.
Kids are smooth liars. In another bunch of studies adults—including social workers, primary school teachers, police officers and judges—were shown clips of children either lying or telling the truth. None of the adults, including the children's parents, could consistently detect the lies.
Amazingly, kids who lie are smarter. Yes, science says that. Toddlers who lied about peeking at the toy had higher verbal IQs than those who didn't. Young fibbers are more socially adept and well adjusted, according to recent studies of preschoolers. Children who lie have better 'executive functioning skills'—faculties which allow the child to control her impulses and stay focused, as well as an enhanced ability to see the world through other people's eyes. That's the beginning of a wonderful trait called empathy.
Most children stop lying by their late teenage years. I stopped a little later, around 25, but continued telling myself little lies, mostly about myself. My travel stories were always a little more epic than they really were, and in my modest accounts, I was always the cool, level-headed hero. Today, with my hair all white, I have finally found the courage to stop believing my lies.
If your child is a straight arrow, of course, there's no need to teach her to lie, just to make her smart. But what should you do when you catch her lying?
Don't preach morality. Don't tell her about the boy who cried wolf or how Pinocchio's nose grew longer with each lie. Don't take her video games away.
Don't wield the stick.
The best advice I've read comes from psychologist Kang Lee, who has been studying deception in children for over 20 years: If your child has begun lying, celebrate. That's one smart kid you have there.
You can reach C Y Gopinath at cygopi@gmail.com
Send your feedback to mailbag@mid-day.com
The views expressed in this column are the individual's and don't represent those of the paper.