I don't mean Bajpayee, Bachchan, Naseer, Saif, who've been doing it for awhile now. It's the young boys—Rajkummar Rao and Vicky Kaushal are exceptions—who are unable to grace the smaller outreaches of OTT with aplomb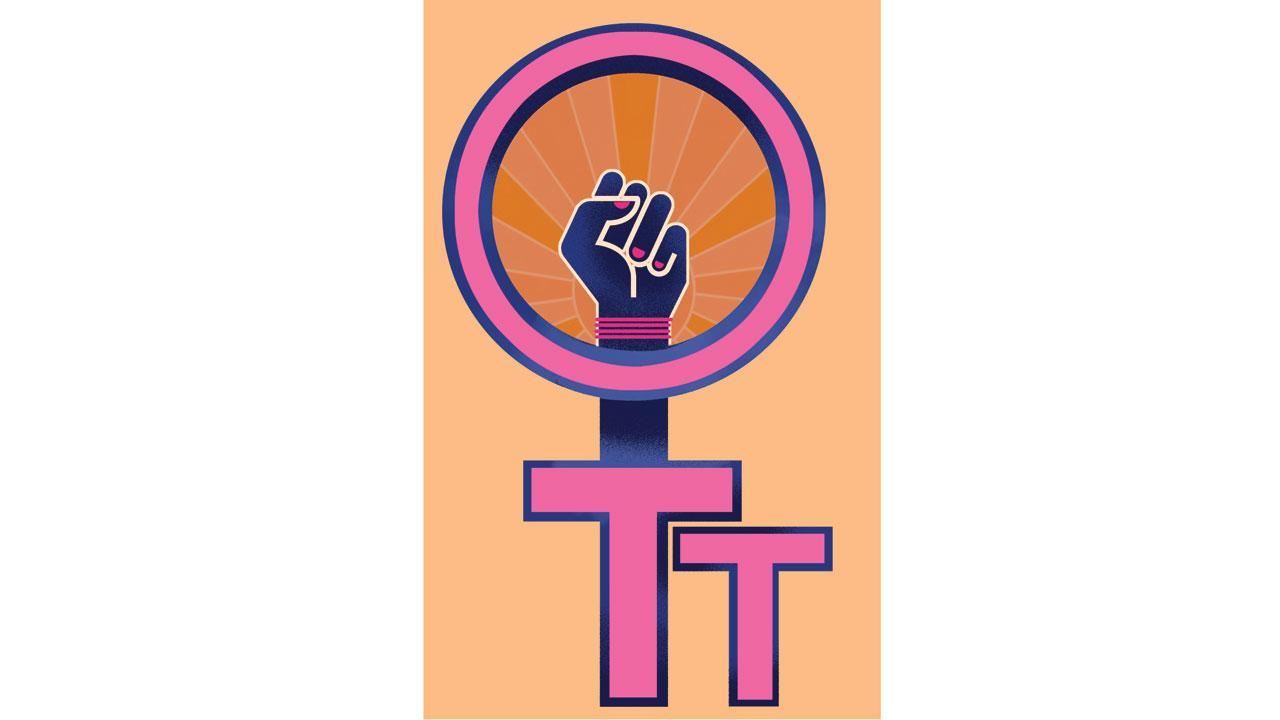 Illustration/Uday Mohite
Don't think the boys can match the girls at the moment, not by a long shot. Okay, let me explain this cryptic comment. We lack male actors who can really kill those complex roles—the young guns, I mean, not the older actors. I don't mean Bajpayee, Bachchan, Naseer, Saif, who've been doing it for awhile now. It's the young boys—Rajkummar Rao and Vicky Kaushal are exceptions—who are unable to grace the smaller outreaches of OTT with aplomb. They prefer to pose, preen, pack a punch, build those packs and pecks, the conditioning, the fear of being typecast, "oh he's not hero material", "he's a serious, arty actor", the need to command those high prices—or are they just unable to plough those great emotional or histrionic depths required?
In stark contrast, the ladies are killing it. OTT platforms have shown up the differences between the young men and women.
ADVERTISEMENT
Do I dare say that the pandemic has allowed the actresses to parade their talent? Filmmakers and screenwriters, who fought shy of all those interesting, non-plot driven, woman centric stories, are now having a field day. No pressure of hero driven box office opening weekends, no women playing second fiddle anymore.
Take the 2021 Filmfare awards, an interesting contrast. Both the men's Best Actor awards, went to veterans. Bachchan for the crusty ghar jamai in Gulabo Sitabo and the late Irrfan Khan for Angrezi Medium.
And the ladies…. Best Actress to Tapsee Paanu, for Thappad, 2020's definitive film, a game changer movie for me—for those who haven't seen it, a woman files for divorce after being slapped once, publicly by her husband. That's no ordinary "thappad" the pain of the blow nothing in comparison to the hurt at the constant misogyny she's faced for years. Best Supporting actress went to Tilottama Shome, for Sir, where she plays a maid servant who falls in love with her employer. OTT allows our younger actresses to not go over-the-top, to play it deep, to play it real, no escapist fare anymore, but still push the envelope.
Young Sanya Malhotra in Pagglait, Amruta Subhash in Bombay Begums, Parineeti Chopra in Saina, even for the vicious Kangana, to pull off Jayalalitha will be an achievement, with the queen of them all, Alia, playing Gangubai Kathiwadi. The list goes on.
Do I dare I say that the men can't or don't want to risk... there's an image to be protected. The young stars are waiting for the multiplexes to open, so they can wield their cinemoscopic magic, (take the example of young Varun Dhawan who's busy with some nonsensical Animal Flow diet, to get the "right lean look" for his next movie).
The older men are in a good place. Pankaj Tripathi doesn't plan on romancing women half his age, Manoj Bajpayee cannot possibly look dreamily into anyone's eyes and Nawazuddin Siddiqui flaunting a six-pack abs set, not going to happen. And character actors like Jaideep Ahlawat have found their niche. 
The heroines are revelling in this period—Tapsee, Bhumi, Alia and Parineeti.
They can do grunge, and grime and grit, they can do real grief, and slip effortlessly back into glam. They can do brave, ballsy, and still be beautiful.
We are getting complex in our stories, the subjects that would have fallen between the cracks, are becoming material, and we have the women to cast in these roles. OTT audiences seek better cinema, not crass commercialisation. And so, for the ladies, OTT stands for "Oh terrific times".  
Rahul daCunha is an adman, theatre director/playwright, photographer and traveller. Reach him at rahul.dacunha@mid-day.com