A 20-minute commute on the bicycle turned into a lesson in humanity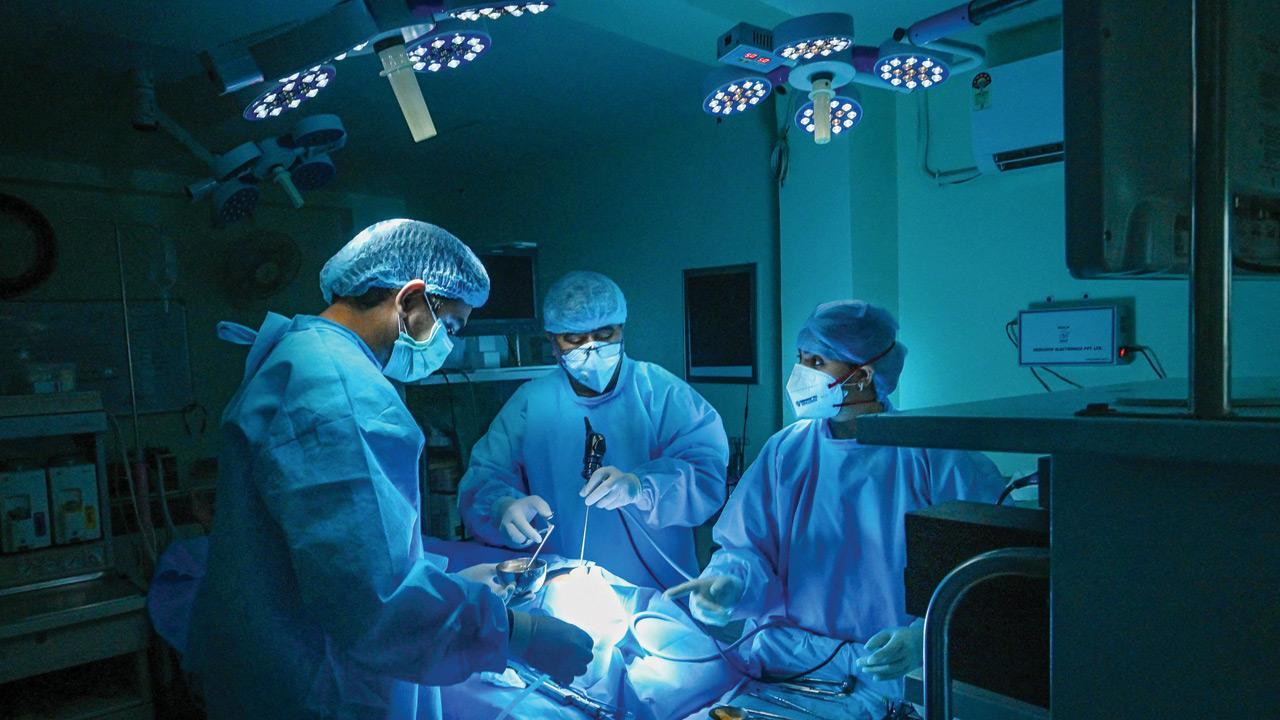 Representative Image

A couple of weeks ago on Dussehra, I decided to revive riding my bicycle to work. I had started cycling during the pandemic and occasionally indulged in short spurts whenever my weighing scale issued a warning. It's a sublime 20-minute ride to work, where you sweat just enough not to require a shower on reaching, the air conditioning in the operation theatre evaporating the perspiration from your pores in a jiffy.
I chose a public holiday (Dussehra), because it was my first time cycling after the monsoon, and I didn't want the bane of the city's traffic to interfere with my joy. Also, I simply needed to round on all my admitted patients and was to be back by lunch. There was no surgery or patients in the clinic to be seen. So, I cleaned the desolate domestic dust of the indoors that had settled on the bicycle, pumped the tires with air, put on my helmet, and took off. 
Whenever I take a different mode of transport on the exact same route, I always notice multifarious things. Walking allows you to soak in the smell of a place and have conversations with random people, cycling gives you room to interact with the city at a medium pace, and taking the bus alters the vantage point of everything you survey. 
Halfway through my journey, as I sauntered along jovially in the left lane thinking about what needed to be done for each patient who was admitted and planning for the next day's surgeries, a truck cornered me, forcing me to press hard on the brakes. Nothing happened to me, but I'm guessing that the unused-for-a-while disc brake jammed the back wheel. So, effectively, the bicycle wouldn't cycle. I tried to loosen some wires and tighten some knobs with my surgical hands, but the bike needed to be operated upon by a specialist. 
At our home with our two daughters, if a Barbie doll's head falls off, I can glue it back. If a soft toy gets injured, we suture it with a needle and thread. We spent all of the pandemic removing tumours from toys at home. There is nothing that cannot be fixed by a small operation—is what all surgeons like to believe. So, I picked up my bike and rolled it on its front wheel in search of a cycle surgeon on the streets of Mumbai. Within walking a kilometre, I was drenched by the sweltering October sun. I tried to hail a cab, but no one was willing to lug a cycle along, until a taxiwala in a particoloured shirt and reeking of alcohol abruptly halted in a kaali-peeli that looked like it would fall apart any time. My destination was just a few minutes away, so I was willing to risk it. "200 rupees!" he said, with a gentle sway and a sharp slur. I'm usually the bargaining type, but both of us were a little disoriented, me from dehydration and he from overhydration. 
I hoisted the cycle on his overhead carrier and he secured it with a rope that looked more like a thread. We both settled into the crumbling cab. One of his hands was on the steering wheel, while the other was holding the cycle on the carrier. I clenched the door to ensure it wouldn't fall off. My intention was simply to reach the hospital, but the driver had other plans. "There is a cyclewala in the lane behind the hospital," he suggested in Hindi, infusing the car with an intoxicating whiff each time he spoke. I agreed, hoping to fix the problem so that I could use my cycle to ride back. The shop he had in mind was closed, but he made a few enquiries and took me to a dilapidated lane close by. I was beginning to wonder if this was going to turn into one of those scams we keep hearing about. At this point, I thought, my cycle was likely to bring more than his cab. 
We reached the spot to find a bunch of scrapped cycles strewn around. There were a few sharp tools and rubber tubing lying on the ground. Bhajjans played on a speaker with incense emanating from agarbattis stuck into a crevice on the wall. It seemed like the prelude to the perfect crime scene we see in the movies. There was a sandwich maker adjacent to the make-believe cycle shop who said that the main repair guy had gone for breakfast and would come in sometime. He suggested I leave the bike and that the taxiwala would bring it to the hospital. My suspicion grew even stronger. I said I'd wait. 
I asked them to call the repair guy urgently using the line doctors always use to their advantage. "Hospital mein emergency hai," I told them. The chief surgeon arrived to perform the operation that the cycle needed. Looking at the other cycles lying around in various states of disrepair, I very much doubted he would be able to fix anything. He took a spanner and released some bolts. The wheel was still jammed. He shook his head to signal this was a difficult task. I was familiar with that gesture because as surgeons we do the same. Now I began to calculate how much money he was going to charge me. 
Because that is what patients do when surgeons tell them that things are not straightforward. Today, I was a patient's relative and my patient was half dismantled in front of me. I was at the mercy of this doctor and I was certain he was there to fleece me. 
After spending a considerable amount of time tightening and loosening stuff, he removed the cable, oiled the channel within and reinserted it. He then readjusted the nuts and bolts and spun the back wheel to ensure it was smooth, and then pressed on the brake to make sure it worked fine. He spent about 30 minutes on the entire assembly. All this while my one hand was on back pocket to ensure the taxiwala didn't flick my wallet off my scrubs.
"Yeh lo," he said, handing the bike over to me. Knowing he was going to charge me a bomb and ready to bargain, I asked him in a brusque, haggling voice, "Kitna hua?"
"Twenty rupees," he said with a straight face. I was ashamed of myself. He gave me his number and told me that the next time there was a problem, he would come himself to the hospital to fix it. I gave him a much bigger amount than what he'd asked for, but it still left me feeling very small.
I thanked the cabbie for going out of his way to help me. I paid him and told him to stop drinking, and that if he had any health issues, he should call me; I would help him. I gave him my number and asked him to send me a "Hi" on WhatsApp (one of the weirdest things people do, I know) so that I could save it. 
Instead, he sent me a Dussehra forward. 
"The demon is always within. The God is always within. The battle too is also within. And so is the triumph of one over the other. Which one over which one? That choice is also, somehow, always within."
The writer is practicing neurosurgeon at Wockhardt Hospitals and Honorary Assistant Professor of Neurosurgery at Grant Medical College and Sir JJ Group of Hospitals.