Criticism of the government for deciding what we can and cannot do is unwarranted and should be frowned upon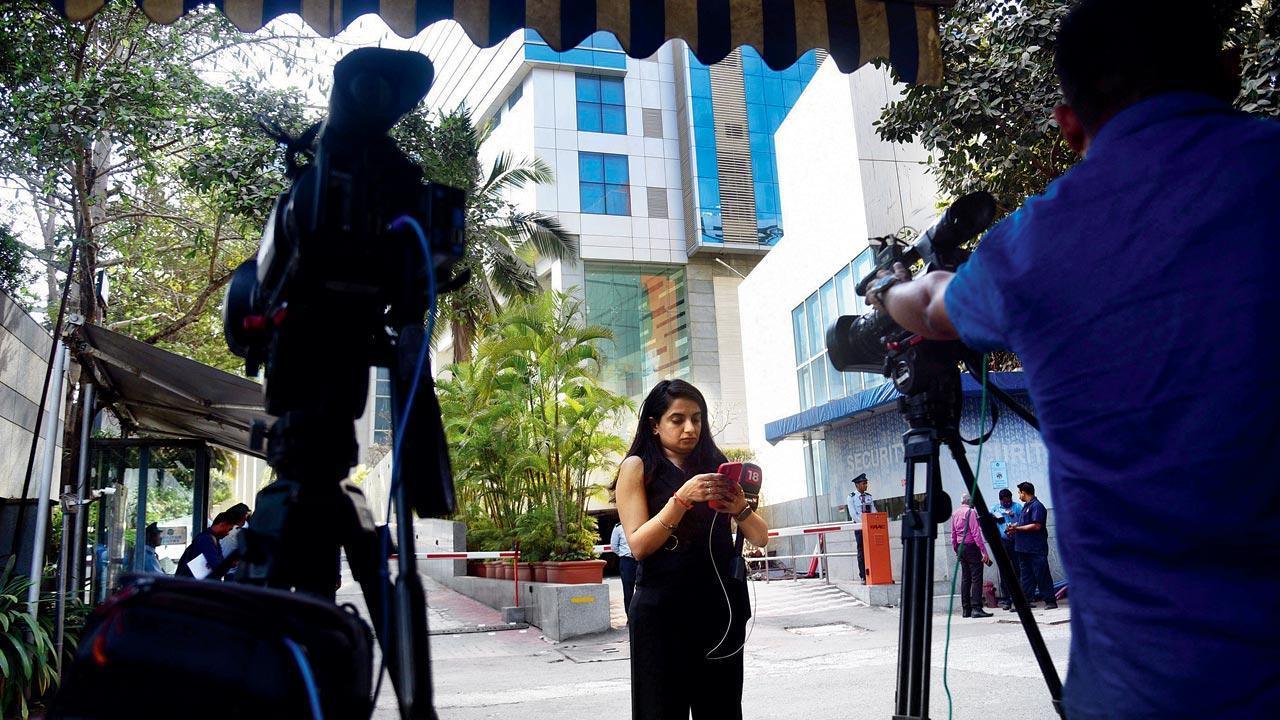 Media persons gather outside the BBC office at Windsor House, Kalina amid a raid carried out by the income tax department in the wake of the release of a documentary on the prime minister, on February 14. File pic/Pradeep Dhivar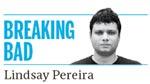 I was extremely happy with the government of India, as I usually am, for stepping in and prohibiting us from watching a documentary produced by the BBC a few weeks ago. I am aware of the howls of protest that greeted this act, the accusations of emergency powers being misused, and comments about fragile egos and misplaced patriotism that flew around online. I ignored the noise because I believe the government should exercise more control over everything we do.
So, we didn't get to watch a documentary; what was the big deal? It's not as if we were being prohibited from watching genuinely uplifting shows like Mann Ki Baat, which are still streaming on YouTube for anyone in need of fantasy or sleeping aids. The documentary we were prevented from watching was created by foreigners, and we all know by now how anyone who isn't Indian cannot be trusted. Only filmmakers, journalists and artists approved by the government should be allowed to create art for the rest of us. It is what open, sensible countries do.
ADVERTISEMENT
If we all just start watching whatever we want to, there's no telling what we might do next. We might start to have unvetted, independent opinions of our own, and history has repeatedly shown us why that is a horrible idea. Without supervision, we run a genuine risk of becoming a more backward country, which is why I am more concerned than I usually am.
The reason our habits need to be monitored is simple. It should be obvious by now that we aren't capable of separating fact from fiction. If some journalists in the West decide to call us a fascist nation or banana republic, for example, just because there may be some minor signs of fascism in the way our lives are currently being shaped and controlled, that doesn't make those what those journalists are saying true. We should go with what the government asks us to believe because it is only by wilfully ignoring everyone else that we can start to think and behave as one nation.
Also Read: Politicians should be celebrated
A few days after a political party was painted as bigoted and accused of human rights violations, an honourable businessman was attacked and called a con artist. When will it end? Are we supposed to stand by in silence when everyone knows our politicians and businessmen are the only important people worth fighting for? To attack a politician or business baron is to attack India, and the sooner we acknowledge and accept this, the easier it will be for the government to step aside and get on with the business of governance.
I wonder if we ever stop to consider that the government is forced to step in, time and again, only because we don't do enough on our own. If we knew how to eat right, for example, the government wouldn't have to enact laws prohibiting the consumption of some foods. If we all spoke just one language like reasonable people, the government wouldn't have to insist on everyone adopting Hindi as our national tongue. If we all just accepted that demonetisation was the most brilliant success in the history of economics, the government wouldn't have to spend our money on advertisements in order to divert our attention to other issues.
It is becoming increasingly fashionable to attack the government whenever it steps in to monitor some aspect of our lives. If the government wants to control whom we can or cannot marry, what gods we can or cannot pray to, and what our children can and cannot be served at midday meals, we should be celebrating the presence of these people who obviously care deeply about our well-being. Instead, we have more and more voices raised in protest about overreach.
I intend to spend the next few years following every rule implemented by the government without question. If I'm told a documentary is bad, I intend to avoid it. If I'm told something in my diet needs to go, I will drop it without fussing. If I'm praying to the wrong god or dating someone with different beliefs, I will do whatever it takes to become a true patriot.
I will do this not because I am under any kind of pressure, but because I believe it is only by accepting rules and regulations without question that we can turn into a country respected by the rest of the world. It's exactly what made Germany such a powerful force in the 1930s.
When he isn't ranting about all things Mumbai, Lindsay Pereira can be almost sweet. He tweets @lindsaypereira
Send your feedback to mailbag@mid-day.com
The views expressed in this column are the individual's and don't represent those of the paper