National dailies dance to the BJP's tune to corner the party's poll advertisements released for Uttar Pradesh elections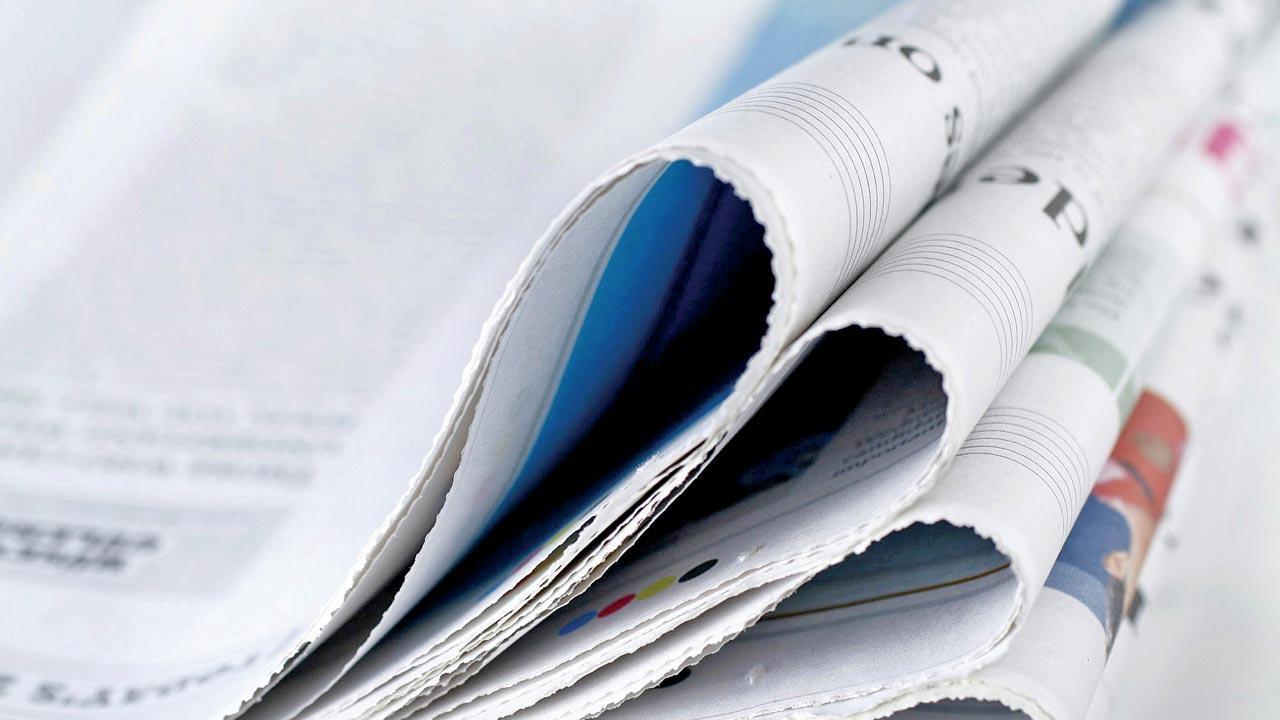 Since Indian media will replicate lies to grab advertisements, Shame is destined to die a thousand deaths before the UP state polls wind up. Representation pic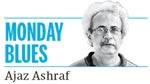 Shame waited to see the depth to which Indian media could fall as Prime Minister Narendra Modi, flanked by Chief Minister Adityanath, inaugurated the Kanpur metro rail on December 28. On the same morning the three Delhi-based national dailies—identified here as One Newspaper, Another Newspaper and Third Newspaper—had featured a full-page advertisement announcing Modi's programme for the day. Shame thought the event would not get page one treatment, in gross underestimation of our editors.
One Newspaper latched on to a reference in Modi's speech about a Kanpur businessman from whom crores had been seized. The businessman, Modi claimed, had links with the Samajwadi Party, the Bharatiya Janata Party's principal rival in the state Assembly elections. On December 29, the daily headlined Modi's quote on its front page: Take 'credit' for businessman's cash pile, PM dares SP. The story had a photo of Modi showing, yes, his metro ticket.
One Newspaper's Lucknow edition advertised its conclave slated for December 29. The conclave's theme: Destination Uttar Pradesh—Reform, Perform, Transform. The chief guest: Adityanath. On December 30, One Newspaper's Lucknow edition had this lead headline: Mafia are worse than coronavirus but we have bulldozed them: Yogi. 
Even Shame blushed!
Another Newspaper, too, was given the Kanpur Metro advertisement, and it responded with a lead story on the flap—a strip attached to page one, brought into vogue by One Newspaper—with this headline: Modi advocates tech with a human touch. Shame wondered why clichés sound news to editors, although it was relieved to read Third Newspaper speculate on the possibility that Modi mistook the Kanpur businessman, reportedly aligned with the BJP, for an SP supporter. 
Third Newspaper's spine of courage, however, bent a bit on December 31, when it carried the BJP's palpably communal ad. In protest, academician and columnist Apoorvanand has communicated to Third Newspaper that he will no longer write for them.
Advertisements, legislative decisions and media are weaved together in the BJP's poll strategy. The three national dailies featured, on December 21, a full-page advertisement, Mission Shakti, which lauded Adityanath for empowering women. On the same day, a Bill was introduced in Parliament raising the marriage age for women to 21—and Modi landed in Prayagraj for a rally.
One Newspaper's front page lead on the Bill had an accompanying story which headlined a quote from the prime minister's Prayagraj speech: Modi's dig at Opp: Move has caused pain to some. The story mentioned two Muslim leaders who had been critical of the Bill, leaving none in doubt who the "some" were. Another Newspaper said on page one: PM transfers R1K crore to bank ac of self-help groups in UP. This was part of Modi's December 21 programme. Third Newspaper's page one story, too, mentioned Modi's remark about "some" having problems with the Bill, but it chose a different quote of Modi for its headline—Move for daughters' sake, their studies: PM in UP.
It seems Another Newspaper and Third Newspaper, even though indebted to Adityanath for placing ads in their publications, refrain from amplifying Modi's dog whistle to polarise the electorate. But such scruples do not restrain One Newspaper. For instance, the three national dailies received adverts announcing the inauguration of the Kashi Vishwanath Dham corridor in Varanasi. But only One Newspaper's front page screamed—For every Aurangzeb, there's been a Shivaji: Modi in Kashi. By contrast, Another Newspaper opted for a staid page one lead: PM opens Kashi Vishwanath corridor. So also did Third Newspaper: PM flags off new Kashi corridor as a bridge from past to future.
Advertisements make the three dailies forget even their own past investigations. On December 18, each had the same ad—Uttar Pradesh, Express Pradesh—which announced that Modi would inaugurate the Ganga Expressway. In his inaugural speech, Modi said, 'UP+Yogi equals Bahut hai Upyogi', or very useful. Variations of this quote were used as page one headlines by both One Newspaper and Third Newspaper. Another Newspaper, however, led page one with: Ahead of UP polls, Modi lays Rs 36K-cr expressway stone.
As evidence of Adityanath's usefulness, Modi said criminal gangs compelling people to leave their villages ended in Adityanath's tenure. Modi was referring to the BJP's 2016 claim that Muslim gangs forced Hindus out of Kairana. 
Yet, in 2016, One Newspaper had carried a story with this headline: Hindu families in Kairana say BJP lying about 'exodus'. Another Newspaper said a committee of five saints found the BJP's claim bogus. Aditi Vatsa of Third Newspaper showed the list of Hindus touted to have left Kairana included the dead and those who shifted to cities for better economic opportunities. None of the three reminded readers that Modi's claim was likely fiction.
Editors will argue reports on speeches of leaders should be published without countering them. Tony Rosenstiel, former executive director of the American Press Institute, once said, "Something can be factually accurate and substantially untrue at the same time." He cited an example: "If I quote Neo-Nazis saying a bunch of stuff that is technically accurate, but a total distortion of reality, then I've quoted them accurately telling their lies." 
Since Indian media will replicate lies to grab advertisements, Shame is destined to die a thousand deaths before the state Assembly elections in Uttar Pradesh wind up.
The writer is a senior journalist
Send your feedback to mailbag@mid-day.com
The views expressed in this column are the individual's and don't represent those of the paper