The snake was caught by Digambar Bora, a member of the four-man ground staff team which rushed to the ground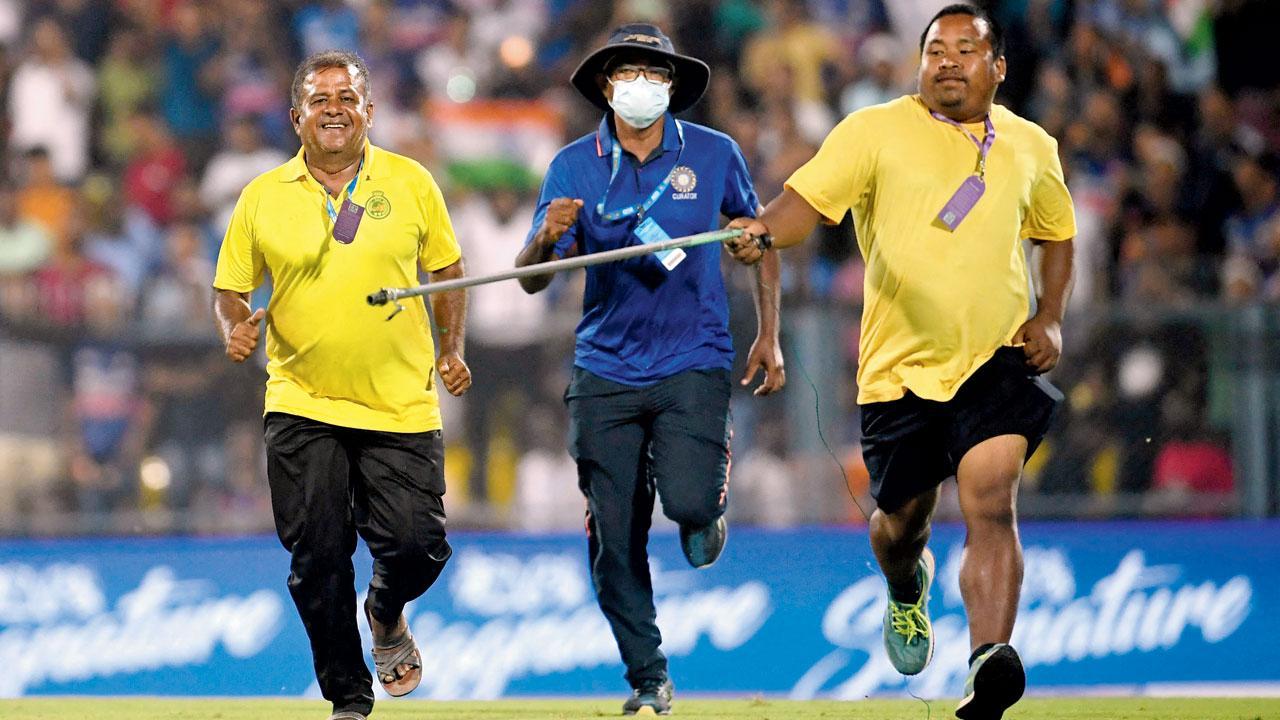 Digambar Bora (right) after catching the snake during the 2nd India v SA T20I in Guwahati on Sunday. Pic/AFP
Snake stops play. That's what happened on Sunday when India and South Africa clashed in the second T20I at Guwahati. The snake was caught by Digambar Bora, a member of the four-man ground staff team which rushed to the ground. "I am a mechanic, who repairs ground machines like pitch rollers, grass cutters, trolleys, super soppers etc. This [snake appearance] was sudden. Our head groundsman [Mukut Kalita] was not nearby and I rushed there with my colleagues. I caught the snake with a PVC pipe and a rope and then threw it in the drain," said Bora.
Also Read: Rohit Sharma: We must get our act right
Was he scared? "No. It is a very common to find snakes in this part of India. I have caught a few near my house. We have a small nalla near our stadium and this snake may have come from there. There was noise in the match, fans were shouting, playing music. This may be the reason why the snake entered the ground," he added. Meanwhile, Mahendra Yadava, a wildlife warden in Assam, was not surprised when he heard about the 'intruder.' "It is very common to have snakes here," he said.
Also Read: Suryakumar outshines whirlwind Miller century to give India series victory