Sunday mid-day dwells into what's behind those social media posts which display the luxury timepieces of Virat Kohli, Rohit Sharma, KL Rahul, the Pandyas and Shreyas Iyer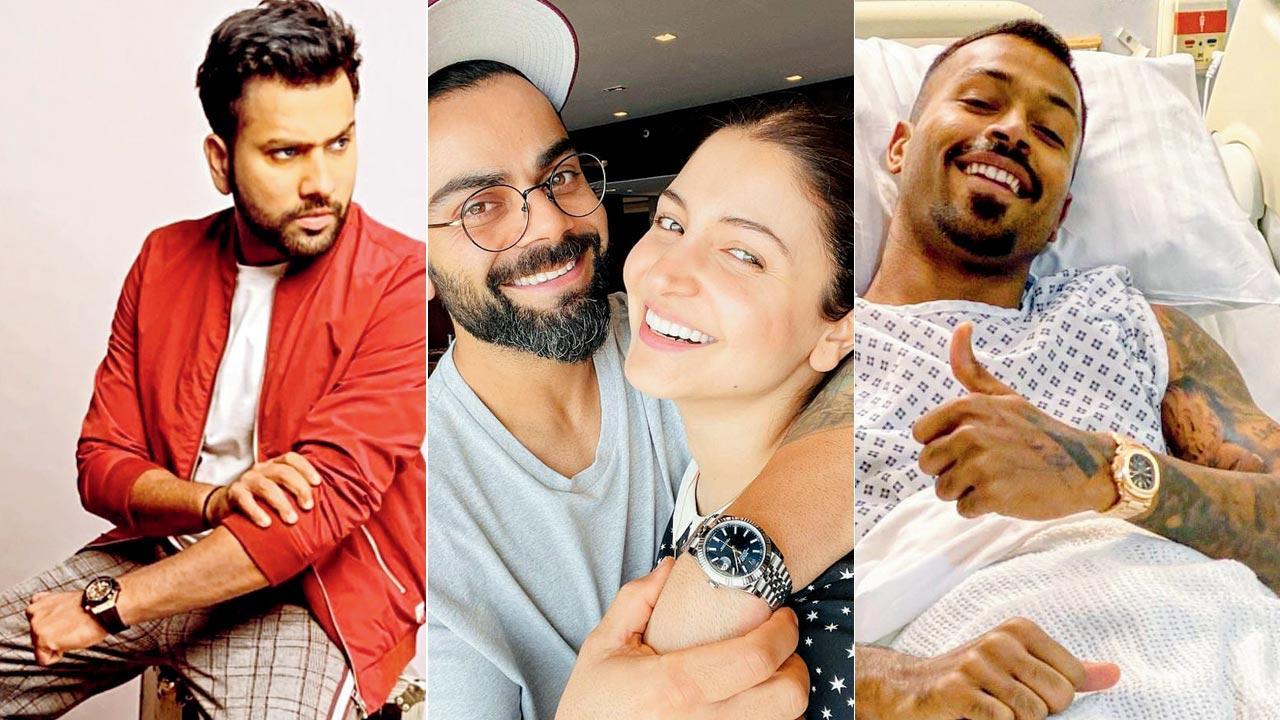 Rohit Sharma; Virat Kohli with wife Anushka Sharma and Hardik Pandya. Price source: Chrono24.in Pics/Instagram
Flamboyant Indian all-rounder Hardik Pandya's two luxury watches, which were reportedly estimated to be worth Rs 5 crore, were recently seized by Mumbai Customs upon his return from Dubai after the T20 World Cup. As per reports, Pandya allegedly did not have a bill to produce when Customs officials enquired.
Pandya, though, has vehemently refuted the reports and clarified through a social media post that only one watch is estimated to be worth Rs 1.5 crore. Imported wrist watches in India attract 40.8 per cent customs duty after GST.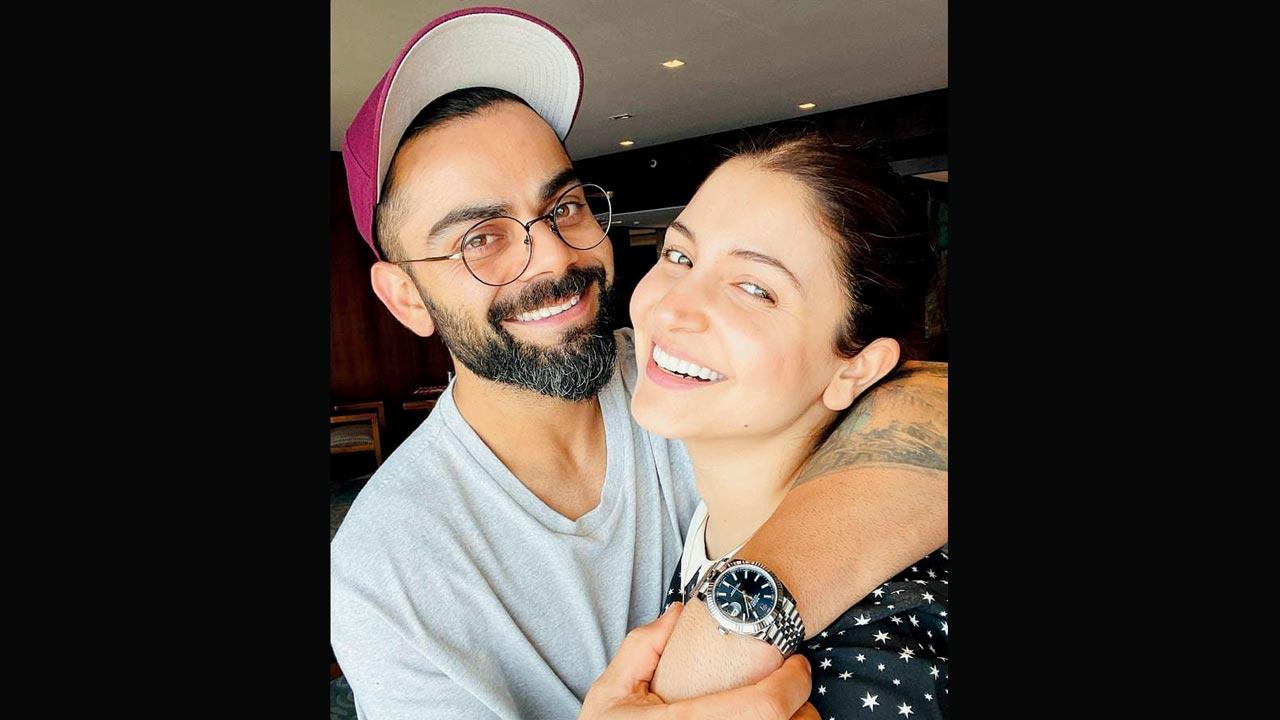 Virat Kohli/// Watch: Rolex Oyster Perpetual; Estimated cost: Rs 8 to 10 lakh
It's not just Pandya who is fond of high-end watches. In fact, a lot of the high net-worth Indian cricket superstars have been bitten by the wrist watch bug.
Luxury watches like Rolex, Patek Philippe, Richard Mille, Audemars Piguet are some of the most sought-after brands for Indian cricketers like Virat Kohli, Rohit Sharma, Hardik and his elder brother Krunal Pandya, KL Rahul and Shreyas Iyer. The new entrant in this league is Suryakumar Yadav.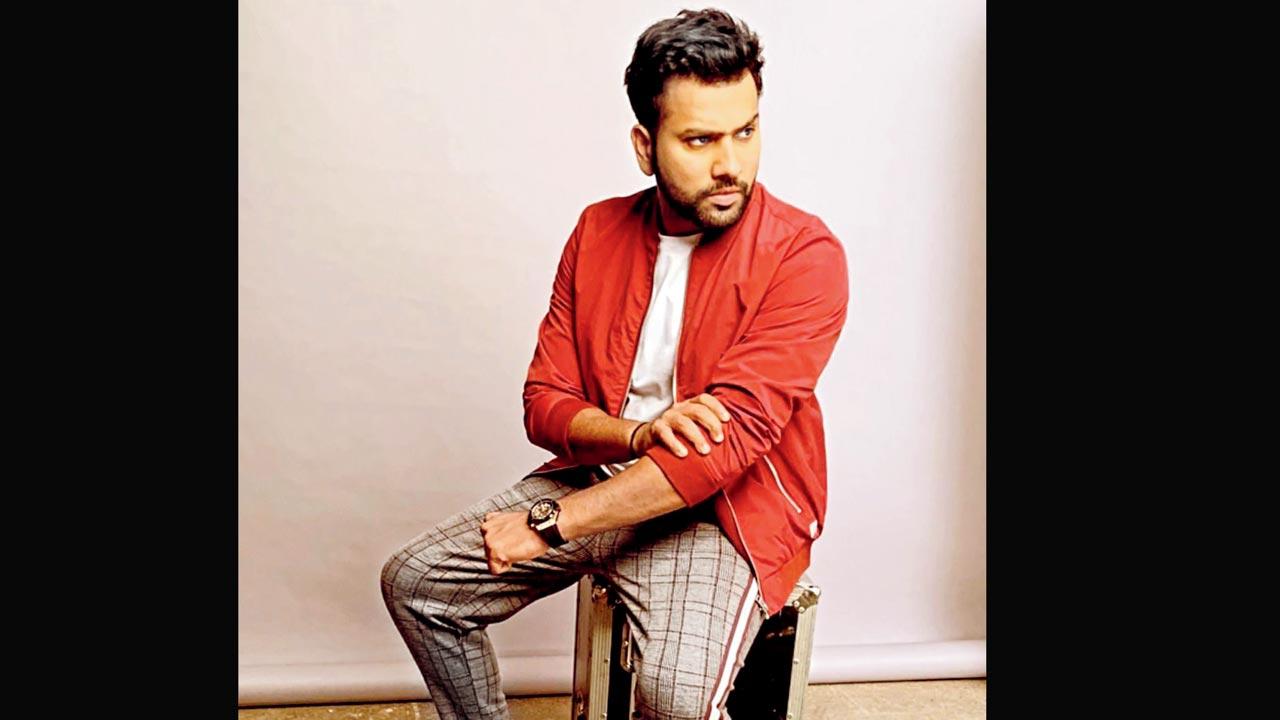 Rohit Sharma/// Watch: Hublot Big Bang Gold Ceramic Estimated cost: Rs 8.5 to 10 lakh
A source informs mid-day that the cricketers are usually looking out for limited-edition or vintage watches and discussing watches has become a favourite pastime for the cricketers.
However, it's not just for fun that cricketers sport these luxury watches. There is also a long-term vision among watch collectors. It's an asset that has higher chances of appreciating in the future.    
Krunal Pandya/// Watch: Audemars Piguet Royal Oak with diamonds Estimated cost: Rs 1.2 to 1.5 crore
It's not just style
"Luxury watches are not just a style statement for celebrities. It is also an investment instrument. They flaunt these watches on social media to up their style quotient in the public space," says Ashish Kamdar, owner of Kamdar & Kamdar watches.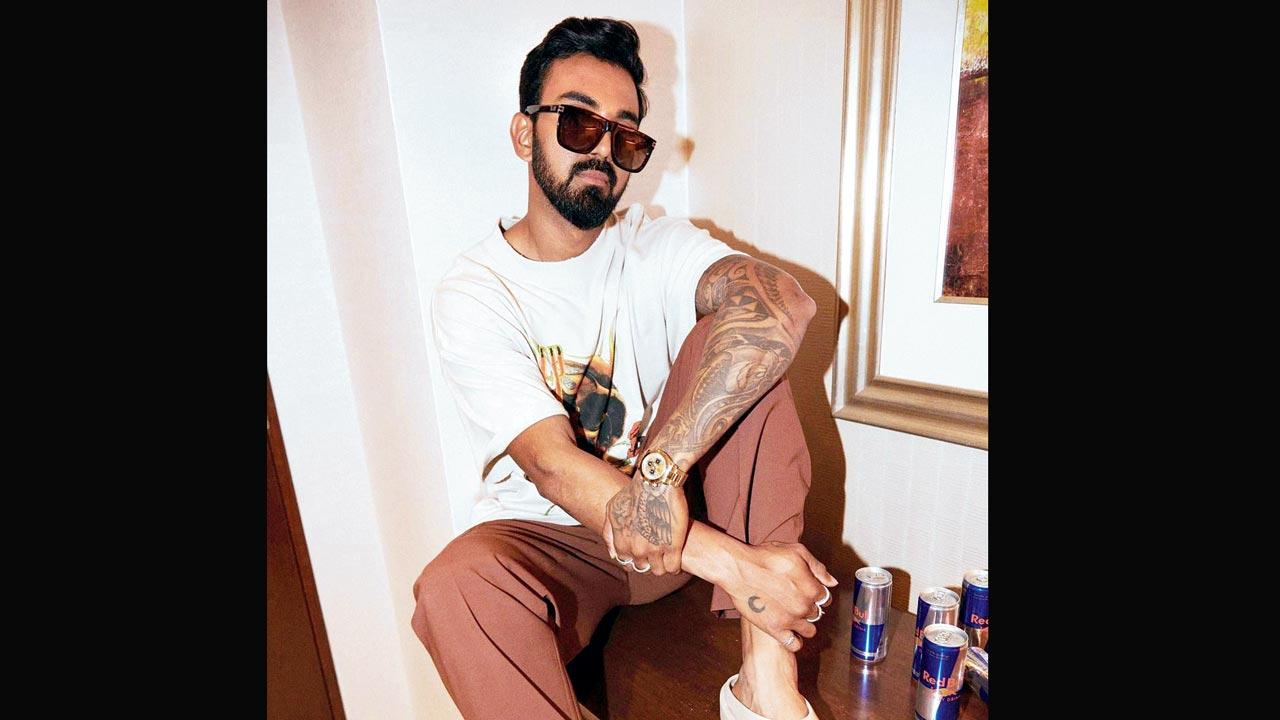 KL Rahul/// Watch: Rolex Daytona Yellow Gold Estimated cost: Rs 40 to 45 lakh
It's this fashion of flaunting the watches on social media that has put Indian cricketers under extreme scrutiny whenever they arrive from abroad, a source says. 
Another luxury watch boutique owner, who didn't want to be named, explains how the value of a watch appreciates. "Many times, customers come looking for a particular brand and a specific version of it. They can get it at MRP only if it's available in the showroom, which isn't the case most of the time due to limited-edition or short supply from the company. There is a waiting period of at least six months to a year. In such a scenario, if the customer is unwilling to wait, they pay a premium to get that watch. 
Shreyas Iyer/// Watch: Audemars Piguet Royal Oak Estimated cost: Rs 40 to 45 lakh
"There are a lot of avenues to source them on the internet or various mobile applications. So that's how the prices get hiked. It is purely a demand-supply game. If the watch you are looking to purchase is in short supply, then the price will be higher," says the owner. 
"In some cases, steel watches appreciate more than gold and platinum," he adds.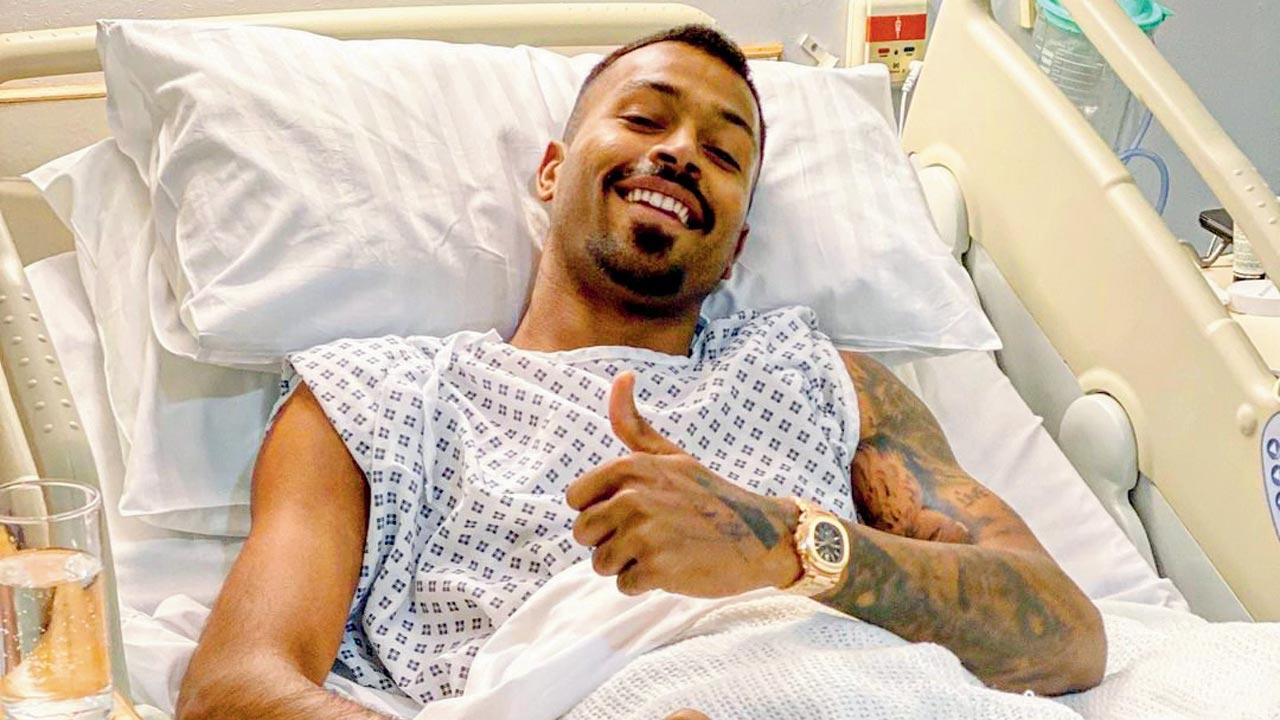 Hardik Pandya/// Watch: Patek Philippe Nautilus Estimated cost: Rs 1 crore
Rare combination
A luxury watch enthusiast says: "There are only 50 watches worldwide of Audemars Piguet Royal Oak Tourbillon Titanium Green Dial [estimated approximately Rs 50 lakh on Chrono24.in]. Despite this price, there will be easily over 5,000 buyers in India right now. So, because it is limited in supply, the price will keep appreciating. It's the sellers who dictate the price. It's a rare combination; one uses the watch and expects handsome appreciation [if you invested in the right watch] for the second-hand watch," he says. 
 
"There are many who are just collectors and there are some who trade in them. It is a different nasha [high of acquiring these luxury watches]," he remarks.
Wristy tales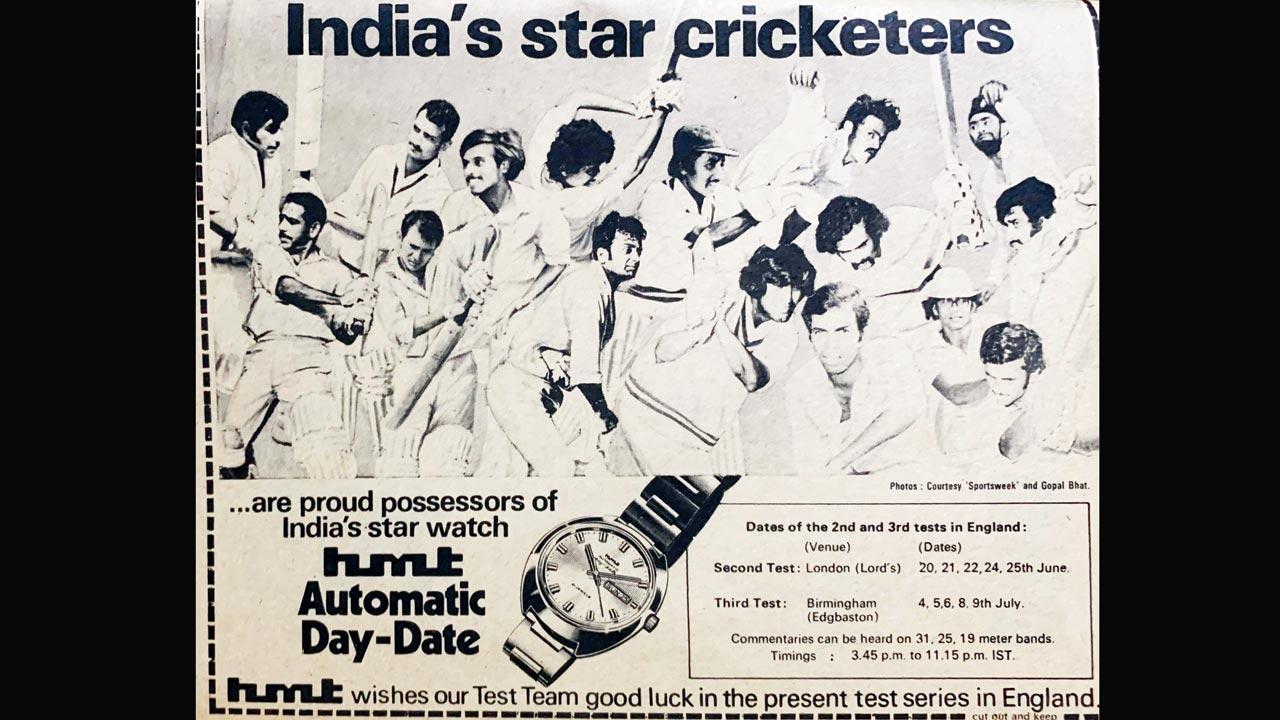 An advertisement featuring HMT watches and India cricketers who toured England in 1974. Pic/Clayton Murzello' magazine collection
The late MAK Pataudi's pranks of having his friends and teammates "attacked" by mock dacoits deep into the night produced quite a few victims. Before Gundappa Viswanath and EAS Prasanna were fooled, there was Vijay Manjrekar. When Manjrekar was asked to surrender all what he had on him, he agreed to part with everything except his valuable watch, bought from one of his tours to England for league cricket. Imagine the batting technician's relief when he discovered this was a Pataudi-engineered mock attack.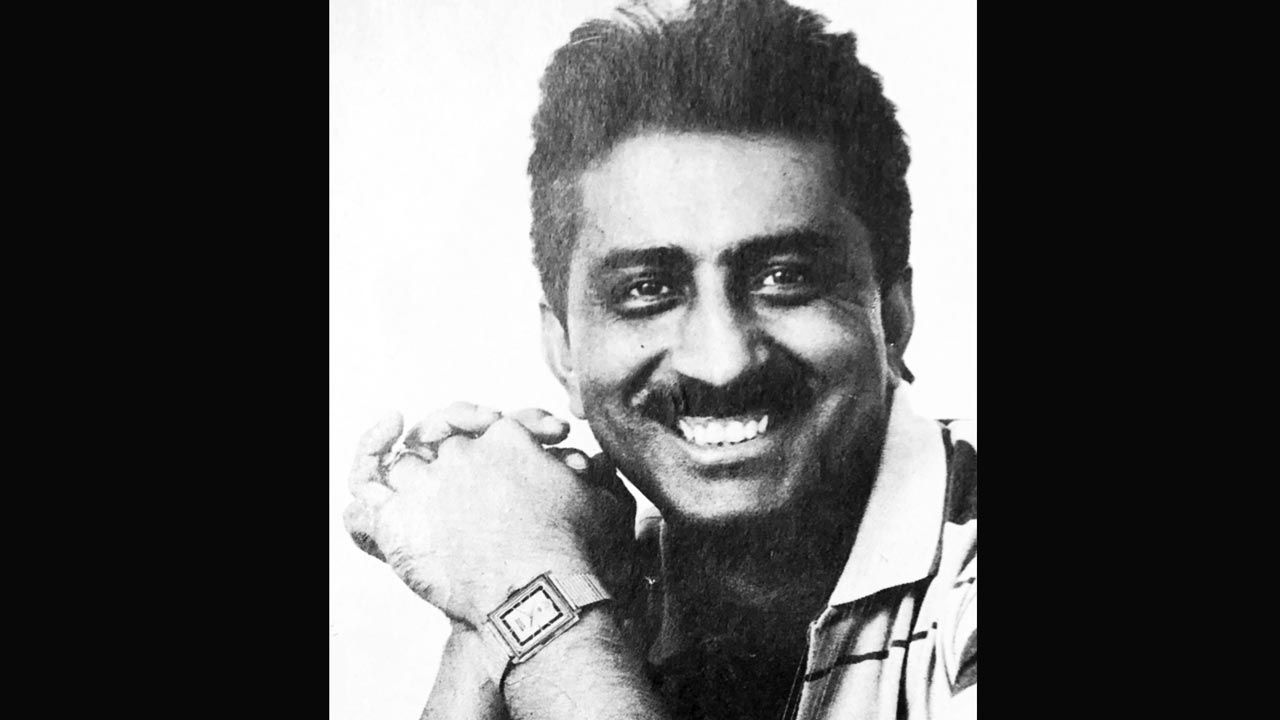 An unlikely endorsee but it's true. Former India opening batsman-wicketkeeper Surinder Khanna endorsed Ricoh watches. Khanna was in the Indian team for the 1979 World Cup and was recalled in 1984.
A junior player on the Mohammed Azharuddin-led tour to England in 1996 admired his captain's watch and let Azharuddin know about it. To the Test rookie's surprise, Azharuddin took it off his wrist and gifted it to him.